India has made history by reaching the one billion COVID-19 vaccinations milestone mark, Prime Minister of India Narendra Modi said today as he congratulated India's health care workers for helping the country achieve the feat. The milestone is a triumph of Indian science, enterprise and collective spirit of 130 crore Indians, he said.
China is the only country to dish out more vaccine doses than India, having fully inoculated some 1.05 billion, or 75% of its citizens, as of late September, as per source.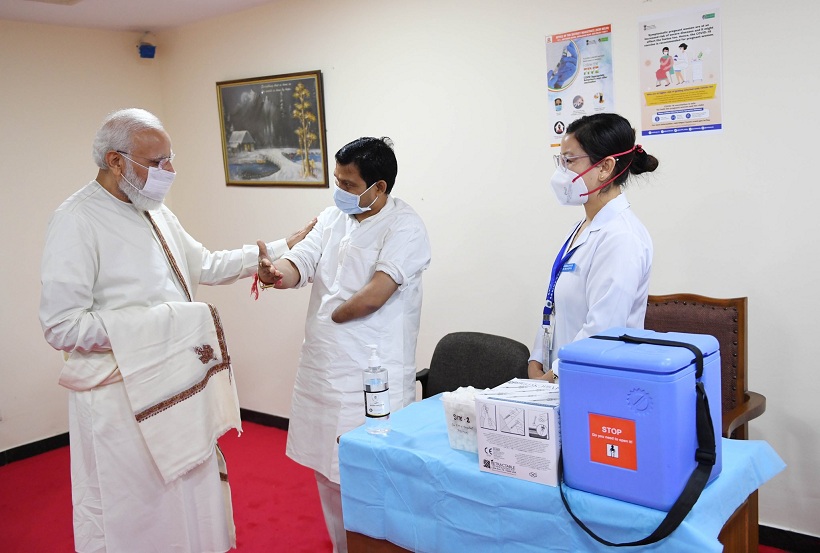 India reached the 100 crores vaccinations milestone shortly before 10 AM. 
PM addressing via video conferencing after inaugurating a new building set up the Infosys Foundation at AIIMS Campus in New Delhi, PM Modi said, This day of October 21, 2021, has been marked in history. India has crossed the 100 crore vaccine doses mark sometime back. To combat the biggest pandemic in 100 years, the country now has a strong protective shield of 100 crore vaccine doses. This achievement belongs to India, every citizen of India.
Union home minister Amit Shah and health minister Mansukh Mandavaiya congratulated PM on this occasion.