PM Narendra Modi launch developmental projects worth Rs 1,000 crores in Daman
Today Prime Minister Narendra Modi visited Daman to launch various developmental projects worth Rs 1,000 crores. PM launch helicopter service between Daman and Diu.
He addressed a public meeting. Highlights of his speech are as follows:
 This public meeting in Daman is historic- not only in terms of the number of people who have joined us but also in terms of the development projects being launched from here.
I urge the people of Daman to continue giving topmost importance to cleanliness. The opportunities in tourism increase when there is cleanliness.
It is wonderful how Daman has become a mini-India. People from all over the country live and work here.
I congratulate the people and local administration for making this place ODF. This is a big step.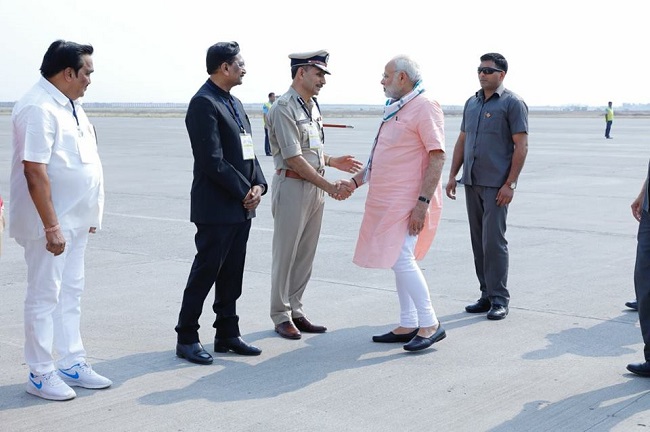 I am seeing mass movements in Daman towards cleanliness, using e-rickshaws and CNG.
The Government is taking several steps for the welfare of fishermen. Our entire emphasis on the 'blue revolution' is inspired by the commitment to bring a positive difference in the lives of fishermen.
PM Modi would proceed to Chennai from Surat Airport after completing event of Daman.