By Darshana Jamindar
"Sardardham" Vaishnodevi Circle, S.P. Ring Road, Ahmedabad Registered Trust No. E / 20924/ Ahmedabad Under Public Trust Act and carry out activities in line with the objectives of the Constitution with the aim of "Social Transformation to nation Development" through Sardardham with a focus on social, educational as well as economic development as part of the integrated development of all (Samast) Patidars.
As part of embodying Sardar Saheb's ideas and ideals, Sardardham is constructed under Mission 2026 to realize the concept of nation building through construction of Sardardham as centre of activities The construction of Sardardham has been completed at an estimated cost of Rs 200 crore on a plot of 11,670 square meters with a Built up area of about 7 lakh square feet. The huge building of Sardardham and under Sardardham Phase-II (Kanya Chhatralay) is to be built for 2500 daughters at a cost of Rs.200 crores. Newly constructed Sardardham Bhavan and e-Bhumi Pujan of Kanya Chhatralay will be held on September 11, 2021 at the auspicious hands of Dynamic and Popular Hon'ble Prime Minister of India Shri Narendrabhai Modi and Hon'ble Chief Minister Shri Vijaybhai Rupani, Hon'ble Deputy Chief Minister Shri Nitin Bhai will be the Chief Guest and Chief Guest will be Union Cabinet Minister Hon'ble Mansukhbhai Mandvia, Union Cabinet Minister Hon'ble Purushottambhai Rupala as well as other State Cabinet Minister as well as Donors / Bhumi Data and trustees of Sardardham.
Sardardham, the abode of unity of all Patidars, has become a "state of the art building". There are separate hostels for 800 Boys and 800 Girls. There is also an e-library with a capacity of 1000 students, library and E-library facilities for the students. There is also a separate gymnasium and health care unit at the hostel, which will take care of the health and well-being of the students. There are also 2 dining halls with indoor games and a state-of-the-art, hygienic kitchen so that students can have pure and nutritious meals and an ideal place to pursue a career with the various of sports. So as to remain mentally and physical fit.
Sardardham also has an auditorium with a capacity of 450 persons and 2 Multipurpose halls with a capacity of 1000-1000 persons there is basement 1 and 2 with a parking lot for more than 450 cars and a trustee rest house with more than 50 three-star rooms. More than 8 offices under Samaj Setu Bhavan will also be functioning for different revenue guidance, legal guidance, social security and other activities. A Huge 50 feet height bronze statue of Sardar Saheb has been installed at the entrance of this complex at a cost of Rs. 3.50 crore.
As per Sardardham's Goals, Global Patidar Business Summit is every two years from 2018 to 2020 at Mahatma Mandir and Helipad Grounds respectively and GPBS-2022, 2024, 2026 will be held in Surat, Rajkot and USA respectively. The Global Patidar Business Organization (GPBO), a vibrant platform for more than 10,000 small and medium entrepreneurs has also been formed. In addition, organisation of more than 1 lakh patriotic youths have been organized as Yuva Teja and Tejaswini.
Sardardham has already started construction of regional Sardardham in Vadodara and Bhavnagar and plans to build another state-of-the-art institute at Surat, Rajkot, Mehsana and Navi Mumbai in the near future. The training center at Surya Varsani Academy managed by Sardardham at Bhuj is being inaugurated on 14-9-2021. The UPSC Civil Service Training Centre at Mahila Samaj Bhavan in New Delhi will be operationalised soon.
"Sarva Samaj Samaras Samiti"
As part of the development of all societies through Sardardham, as Inclusive growth committee comprising of all caste has been formed and this committee meets every three months.
The UPSC-GPSC Civil Service Training Centre run by Sardardham provides training to students belonging to Scheduled Castes and Socially and Educationally Backward Classes as well as candidates of other castes free of cost through online training as well as oral interviews. Representatives of all societies are invited to the Global Patidar Business Summit, Global Patidar Business Organization and other events organized by Sardardham.
Candidates of all castes who have passed the competitive main examination of UPSC-GPSC are trained for free oral interview. In this way, guidance is provided to the youth of all walks of life for employment as well as self-employment opportunities. In this way, through Sardardham, work is done according to the integrated development of all communities through Sarva Samaj Samaras Samiti.
With philanthropy approach diligence and honesty with bonafide intention, Sardardham will take a new leap forward in a historic way by continuously and uninterruptedly working for the overall development of the society with the aim of Social Transformation to Nation Building as New India and a New Gujarat.
Ahmedabad is developing as a prime educational center of the country. Here students come from the far villages to aspire better job and make their dreams come true. Along with the self-development, they come to study for better family status, social proud and national services. Sardardham is determined to help such aspiring and patriotic students by providing the facility of training, boarding and lodging. All these facilities are made available at reasonable rate to afford every student. It is our aim to develop confidence, better sociality, fearlessness and real sense of complete education. Thus, the premier aim and object of Sardardham is to provide Hostel facility to 2000 students at first phase.
As we all know that this is not possible without the support of society. By the end of the 2020 a huge building consisting of five blocks with four blocks for 1000 boys and 1000 girl students are going to build in the land of Ahmedabad while another one blocks are specially designed for Civil Services (GPSC and UPSC) aspirants, Revenue Guidance to Farmers, and Legal Guidance and other social activities are the main motto of the organizations.
Sardardham is committed to achieve its goal of building a girls hostel in Ahmedabad in second phase.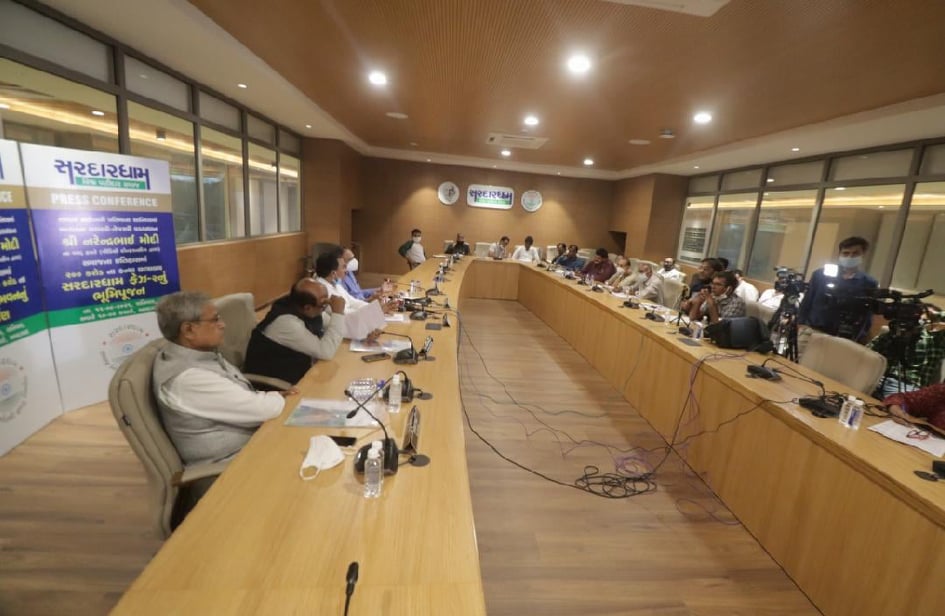 Prime Minister of India Narendra Modi to virtutally perform opening groudn breaking ceremony of Sardardham Bhavan in Sardardham Phase – II Kanya Chhatralaya locate in the city tomorrow.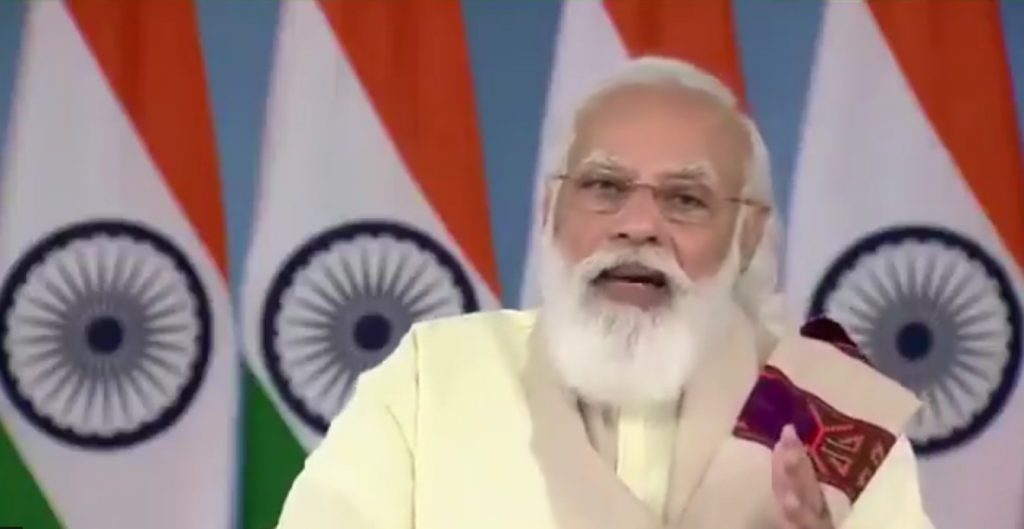 Sardardham has hostels in Vadodara and Bhavnagar. Ahmedabad Girls Hostel will be built at an expense of Rs 200 crores in an area of 11,670 square meters.