97 persons including school staffers, their families took a shot at the vaccination drive
Ahmedabad, September 09, 2021: Taking forward the fight against the brutal Covid-19 pandemic, by encouraging people to take a shot and facilitating it for them, Kalorex Group on Thursday organised a free vaccination camp at Calorx Public School (CPS), Ghatlodia in Ahmedabad. The vaccination camp began at 10 am and ended at 2 pm, during which all safety guidelines in accordance with Covid-19 protocol were followed.
Some 97 persons took a shot as part of the drive organised at CPS, Ghatlodia. These include staff members of CPS Ghatlodia, their family members as well as nearby residents of the area, whose vaccination – either first or second shot was due. All those vaccinated were above the age of 18.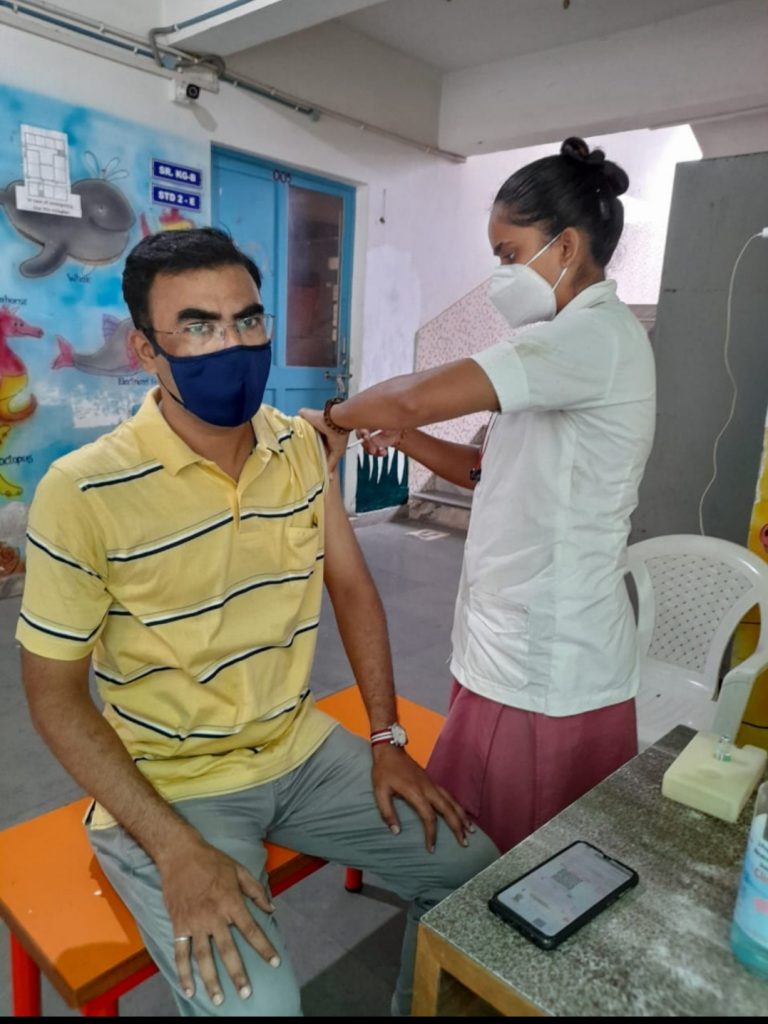 The drive was organised in association with Ahmedabad Municipal Corporation (AMC). To encourage more people in the school and locality, Deputy Municipal Commissioner, Mr. CR Kharsan (IAS), and Assistant Municipal Commissioner, Mr. Deven Bhatt, remained present at the school.
The senior officials of AMC thanked each and every person who took the vaccine and also complimented Kalorex Group as well as CPS Ghatlodia for the vaccination initiative taking forward the fight against Covid-19.
For more information, please contact Mr. Unmesh Dixit @ 9825006905