Today Chief Minister of Rajasthan Ashok Gehlot's Sankalp Satyagrah Patrakar Parishad was held at Rajiv Gandhi Bhawan, Paldi in Ahmedabad city.
Democracy is under threat in India. No one knows which direction the country is going: People criticizing government are being called traitors.
https://www.facebook.com/INCGujarat/videos/733426008483689

BJP insults OBCs said Rajasthan CM Ashok Gehlot • BJP is misusing system.
Why Rahul Gandhi was targeted because, he asked questions about Adani in Parliament and demanded an answer, what is relation between Modi and Adani? Whose Rs.20,000 crores invested in Adani? If Prime Minister Modi and BJP government are right, then they have to answer in Parliament. why they have not answered yet.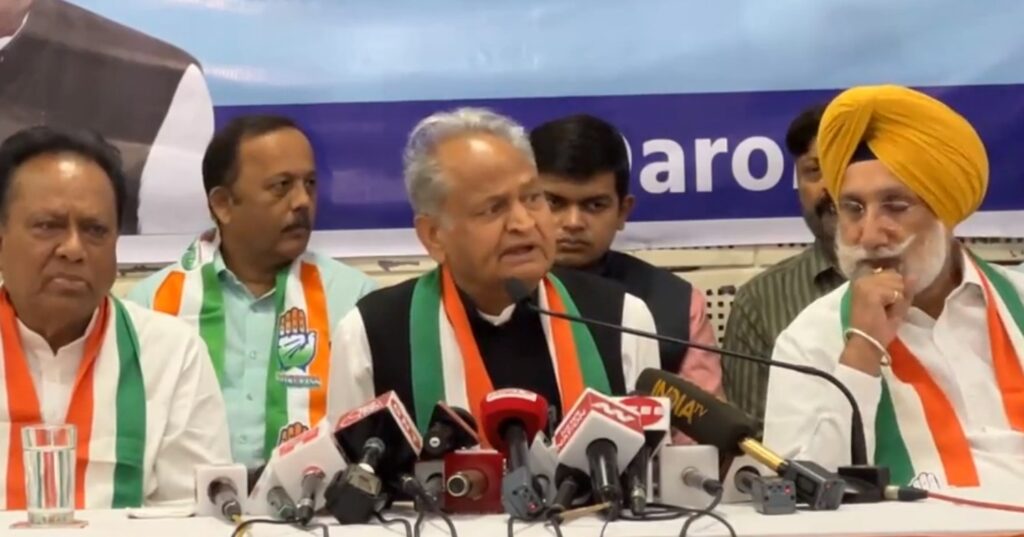 BJP works to misguide country. BJP insults OBCs, I come from OBC community, I am the only MLA from my community, I have become chief minister for 3 times, this shows that Congress party has maintained respect of OBC community. Prime Minister himself is insulting OBCs. 19 parties of the country together with Congress party said that the manner in which the BJP is destroying the constitutional institutions is a danger for India. This is a big challenge facing the country. People of all religions, communities, provinces have irrigated this country with love and brotherhood. All have to work together to truly move India forward. The Congress party has organized a public relations-public awareness program for next one month through 'Sankalp Satyagraha' to save democracy in all districts, talukas, regions of the country, to expose corrupt policy of BJP and Adani scam among the people.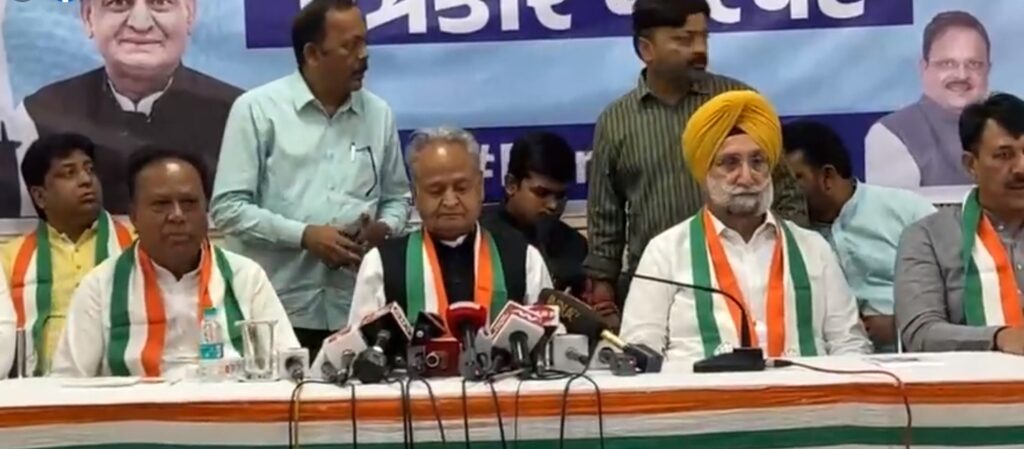 State President GovindSinh Dotasara, Rajasthan in-charge Sukhjinder Randhawa, Gujarat Congress in-charge Dr. Raghu Sharma, Gujarat Pradesh Congress Committee President Jagdish Thakor, Former GPCC President Bharatsinh Solanki, Arjun Modhwadia, Siddharth Patel, Former GPCC President Amit Chavda, Deputy Leader Shailash Parmar, Gujarat Congress Co-President Ramkishan Ojha, Usha Naidu, IndravirSinh Rathor, BM Sandeep, Acting President IndravijaySinh Gohil were present in today's meeting.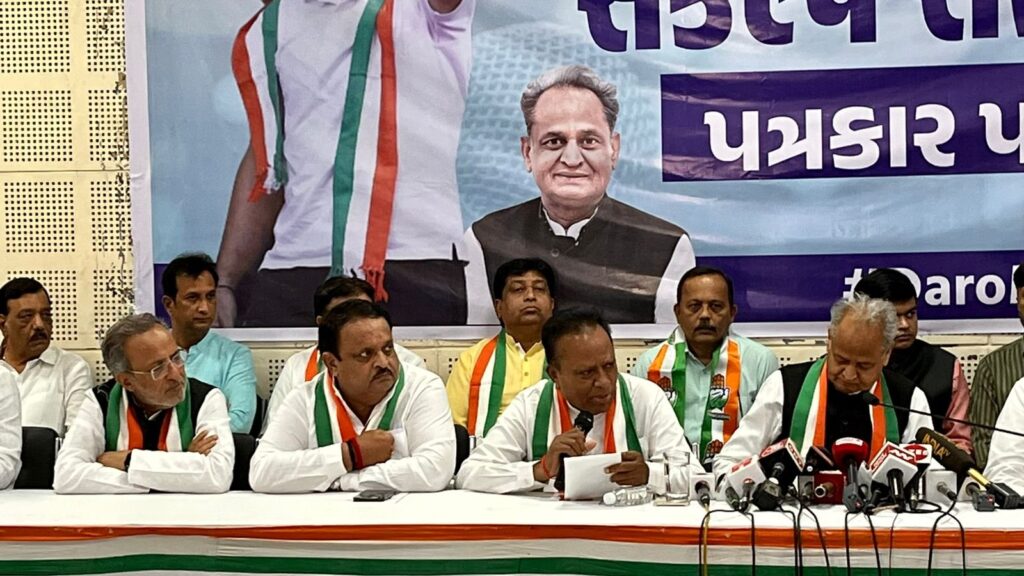 Organization in-charge of Gujarat Congress Dr Raghu Sharma Gujarat Pradesh Congress Committee President Jagdish Thakor, former GPCC president Amit Chavda and senior leaders including Arjun Modhwadia, Bharatsinh Solanki, Shailesh Parmar, Manish Doshi, Tushar Chaudhary were present.