Today in Rajkot school, in case of death of a girl student. All schools in Rajkot to start classes at 8 AM & checking to be conducted all schools including government and private school in Rajkot district. Girl student Riya of class 8 of Jasani School had died due to cardiac arrest. Police has collected sample and given to Foresnsic Laboratory for further investigation.
District Education Officer Rajkot clarified that due to winter students can use extra sweater to protect themselves in addition to sweater compelled in school uniform. School Principal can permit them.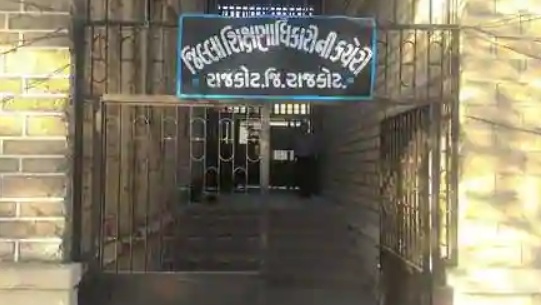 Riya's mother has made serious allegations. She told that sad incident happened with my daughter should not happen to anyone and it is necessary to change the school timings in winter. She said, 'Change the school timings, don't keep early morning timings.' She said that it is not appropriate to force students come in chilling cold and if possible keep the school time should be delayed and force them to wear school sweaters, it is not right and as school sweaters are not cold-proof. She said, if students wear thin sweaters in school, they can get cold. I have lost my daughter. Riya was quite healthy, there was no illness and the heart stopped due to blood clots due to cold. In which my daughter died.
Decision of Ahmedabad Municipal Corporation School Board
Good decision taken due to cold
Admission will be granted even if the student is late by 20 minutes
School Board school hours are usually 7 am
Time changed to 7.55 am due to cold
Attendance will be marked even if the student comes till 8.30 am
Student will be given admission and study will be done