Rajkot : Congress MLA Indranil Rajguru's brother deadly attacked during Election Campaign
Today in Rajkot, brother of Congress MLA Indranil Rajguru was deadly attacked on Raiya Road near Kanaiya Chowk.
Indranil's brother Deep Rajguru was attacked by some people , when he was canvassing to vote for his brother Indranil in Raiya Road area. Deep is said to be serious and admitted to the private hospital Wockhart. Deep was canvassing by wearing Congress scarf and when he went on Raiya road to demand votes for his brother. Deep was stopped to come from the area for demanding votes.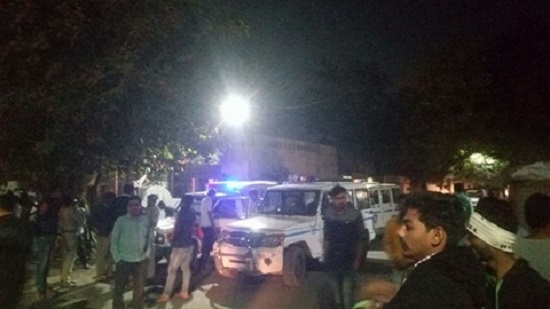 There is a tough contest between Vijay Rupani of BJP and Indranil Rajguru of Congress over Rajkot seat.
The area is dominated by BJP in the city.
Indranil has reached the site. Indranil with some 500 supporters reached Rupani's house in Rajkot. Police has detained Indranil Rajguru after the occasion.
Indranil blamed BJP for the incident and said no attackers will be spared.