Today against Rajkot Groundnuts scam, Congress leaders and MLAs including Paresh Dhanani stage protest in Pedla.
Recently in Jetpurthe fire at NAFED owned godown with bags full of groundnut and mud was reported and a multi crore scam was likely to be exposed in the case.

Police has been deployed at Pedla to avoid untoward situation at the site. Police investigating the case said that no one will be spared, we have collected evidence against responsible people and will start arresting them.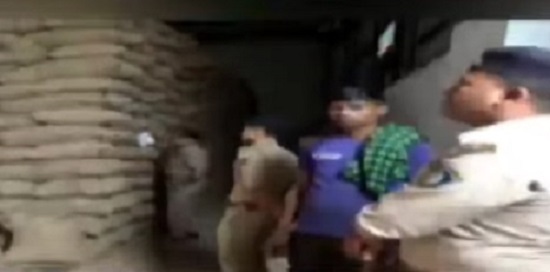 Protest is led by Opposition leader Paresh Dhanani and other partymen.
Gujarat CM hits back and Dhanani and said that present Gujarat government has done maximum purchase of groundnut stock.