Rath Yatra procession of lord Jagannath has been conditionally approved in Ahmedabad city. Gujarat Home Minister Pradipsinh Jadeja has announced that Rath Yatra will start with only five vehicles.
Home minister Jadeja had a meeting with police officials and state adminstration ahead of taking decision on Rath Yatra.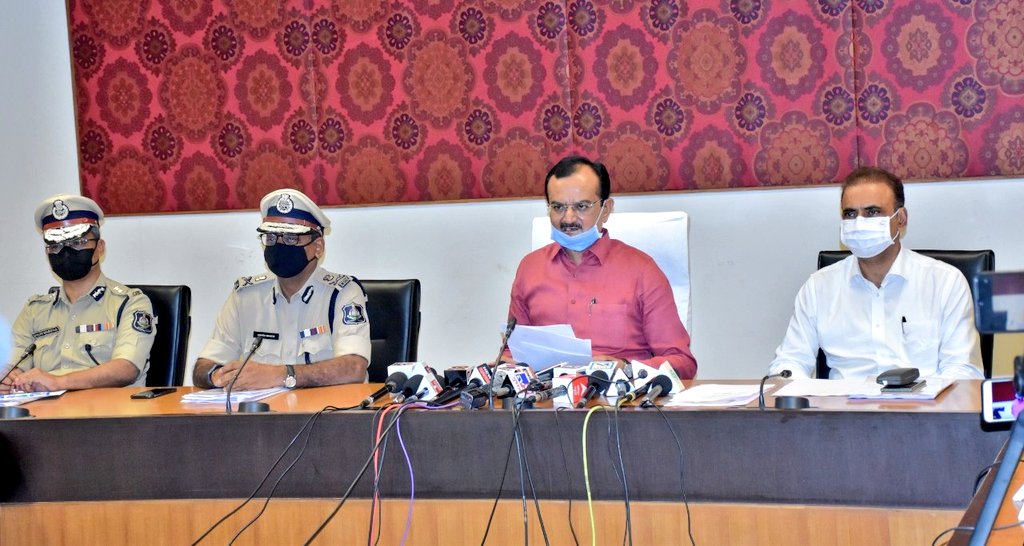 After leaving its original place, the rath will return to the temple and not halt anywhere. Implementation will be canceled. Trucks or elephants will not join the procession. Curfew will be imposed on the route of 144th Rath Yatra and it will be cancelled on return of Rath Yatra.
Union Home Minister Amit Shah will be present in Mangala Aarti. Prasad will not be distributed this time during Rath Yatra. State government has approved Rath Yatra of lord Jagannath.