Ahmedabad, April 20, 2023: The Reserve Bank of India has approved the appointment of Mr Kaizad Bharucha as the Deputy Managing Director and Mr Bhavesh Zaveri as Executive Director of HDFC Bank for a period of three years,with effect from April 19, 2023.
A meeting of the Board of Directors of the Bank will be convened in due course inter alia to give effect to the above-mentioned appointments.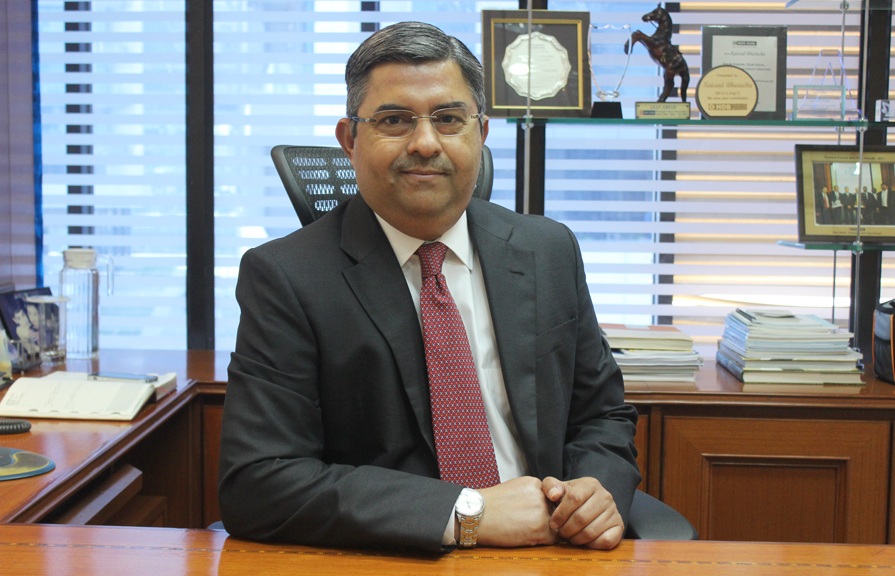 Mr. Kaizad Bharucha, Deputy Managing Director is a career banker with over 35 years of experience. He has been associated with the Bank since 1995. In his current position as Executive Director, he is responsible for Wholesale Banking covering areas of Corporate Banking, PSUs, Capital & Commodities Markets, Financial Institutions, Custody, Mutual Funds, Global Capability Centre & Financial Sponsors coverage, and Banks coverage.
As Executive Director, in his earlier position, he was responsible for Corporate Banking, Emerging Corporates Group, Business Banking, Healthcare Finance, Agri lending, Tractor financing, Commercial Vehicle Finance, Commercial Equipment Finance, Infrastructure Finance, Department for Special Operations and Inclusive Banking Initiatives Group. At the Bank he is engaged across key operating committees. He is also the Designated Director, Financial Intelligence Unit (FIU) and the Designated Director, Internal Ombudsmen Committee.
Mr. Bharucha has rich and extensive experience in Risk Management, Credit Management, Banking and Business management. Mr Bharucha has previously been on the boards of HDB Financial Services Limited and International Asset Reconstruction Company Pvt Ltd.
Prior to joining the Bank, he worked in SBI Commercial and International Bank in various areas including Trade Finance and Corporate Banking.
He has also represented the Bank on external banking related committees.
Mr. Bhavesh Zaveri, Executive Director is the Group Head – Operations, Cash Management & ATM Product of HDFC Bank. In his current role, he is responsible for Business and Operations across the country and for creating and delivering a flawless operations execution capability across the diversified product suite of the Bank to the Corporate, MSME & Retail verticals including for Asset, for Liabilities and for Transaction Services of Payments & Cash Management, Trade Finance & Treasury, and ATM Product. He has an overall experience of over 36 years and has headed the critical functions of Operations, Cash Management and Technology at the Bank.
Mr. Zaveri joined the Bank in 1998 in the Operations function. He became Business Head – Wholesale Banking Operations in the year 2000 and was appointed as Group Head – Operations in 2009. He assumed additional responsibilities of the Information Technology function in 2015. In his previous role as Group Head – IT, he has contributed to the Digital transformation of the Bank by embracing technology to ensure operational efficiency resulting in improved customer experience across different product offerings of the Bank.
He has also participated in RBI's Internal Payments Council Meet and was part of the Umbrella Organization for Payments Committee of 2004 that led to the formation of National Payment Corporation of India (NPCI). He is the only elected Indian from India on the SWIFT Scrl Brussels Global Board, Brussels. He has been featured twice in the "Who's Who in Treasury and Cash Management" by Global Trade Review. He has also been a member of various committees formed by the Reserve Bank of India and Indian Banks' Association. He has also served on the Board of the Clearing Corporation of India, HDFC Securities Ltd, HDB Financial Services Ltd & Swift India Pvt Ltd.
Prior to joining the Bank, Mr. Zaveri worked for Oman International Bank and Barclays Bank. He holds a Master's Degree in Commerce from Mumbai University and is a Certified Associate of the Indian Institute of Bankers.