Today from 1st September  River Rafting has started in Gujarat state. 50 people took benefit of the water sports in the state.
on 17th August Gujarat chief minister Vijay Rupani flagged-off western India's first rafting activity on River Narmada along the breathtaking landscape at Kevadiya colony and exhorted adventure loving tourists to visit the place for this truly thrilling experience.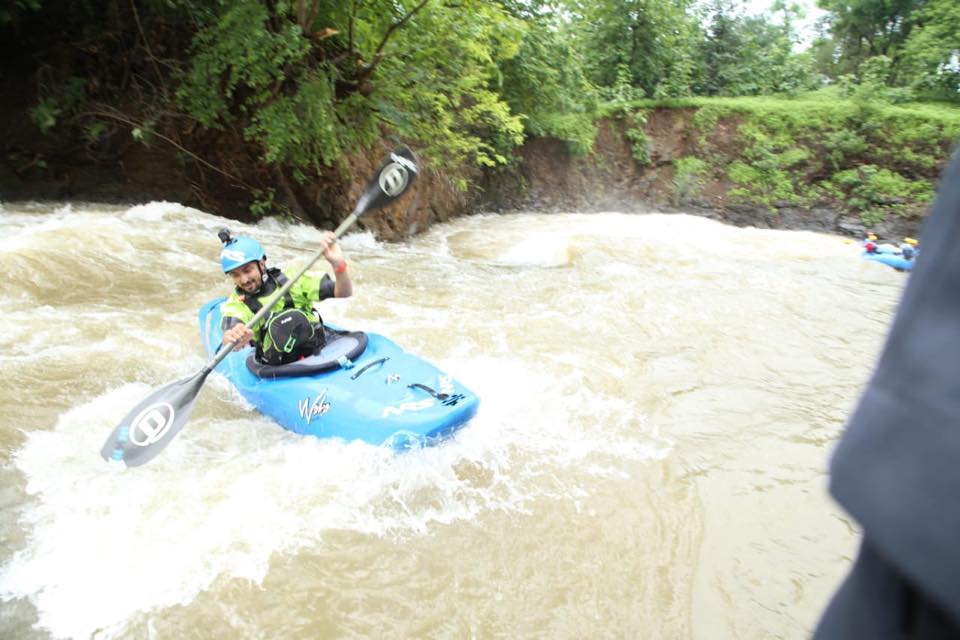 River Rafting in Gujarat to be opened for public effective from 1st September commercially.  River Rafting is launched at dike number 4 of Kevadiya Colony on Narmada river. This water sports facility is established as per international safety standards. It is near flood gate for release of water near God Bole gate in a stretch of 4.5 kms. The water sports and merriment facility is setup to boost tourism in Gujarat.
As Surrounding is full of greenery and jungle on two sides. It is the best site for adventure and water sports in Gujarat.