Director: Shujaat Saudagar
Star cast: Farhan Akhtar, Shraddha Kapoor, Arjun Rampal, Purab Kohli, Prachi Desai and Shashank Arora
Ratings: 3/5 stars
The second installment of the hit 2008 musical Rock On, starring Farhan Akhtar, Shraddha Kapoor, Arjun Rampal and Purab Kohli, is one that starts from where the prequel ended and retains the essence of the original. The film starts with the last stage performance of Magik and gradually takes us into the lives of each member of the band. However, The magic and charm that were evident in the original film, which chronicled the reunion of a college band, Magik, are somewhere missing in its sequel.
Shujaat Saudagar, in his debut movie, pieces together all his characters one by one, who are deeply affected by a tragedy, guilt or success. Farhan Akhtar returns as the lead singer Aditya Shroff. He has turned into this remorse-filled recluse who gives up on music because he blames himself for a freak suicide of a young man. A tortured soul, he has cut himself off from the world and prefers to do philanthropy in a village in the North East. There's a voice over by actor Purab Kohli, who's the drummer from Magik, explaining the changes in an annoying philosophical tone. Arjun Rampal (Joe), who was the poor, romantic soul of Magik, is now the owner of a swanky nightclub and a reality TV show judge. They are all doing well, except for the tragedy that seems to have fallen upon Aditya.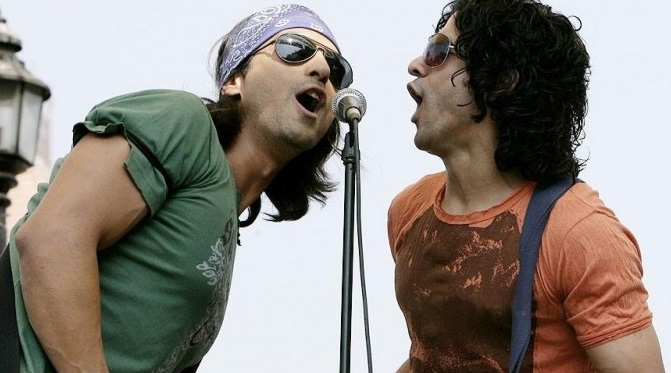 It's interesting how Joe and Aditya seem to have exchanged not only their houses but personalities as well. Aditya has been fighting guilt for five years. One would think he would repent by helping young musicians instead he chooses to give up music. It's a bit of a tangent but Farhan's acting chops come handy to make it all look believable. Especially how he played Aditya differently every time the movie went back in flashback. He also nails it in emotional scenes. Farhan knows how to keep it subtle and real.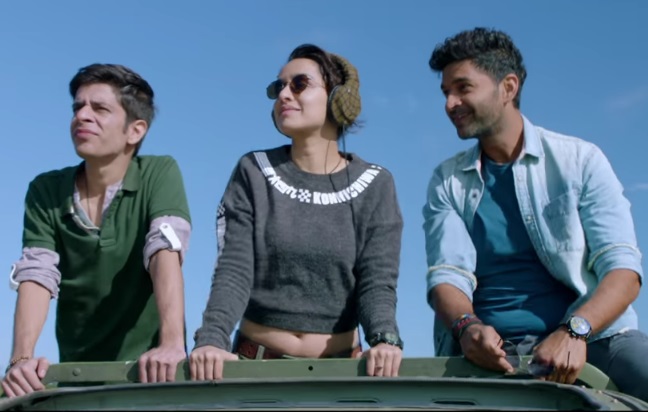 Once again, Aditya's a tough nut to crack and his musician friends try to bring him back to the world of living. Besides Farhan, Arjun Rampal, Purab Kohli, Prachi Desai and Shashank Arora pack in decent performances. Shraddha Kapoor plays the troubled, aspiring singer Jiah Sharma, who is repressed by a conservative father, who just happens to be a classical music maestro. Her internal struggles, somehow, leave you unmoved. It's not for her lack of trying, but it could be because she is trying too hard. Shraddha looks promising especially in her scenes with Shashank Arora. This indeed is one of her most restrained performances yet she doesn't portray Jia's pain who is dealing with a grave tragedy. She even gets an opportunity in an emotional scene, alas she screams too much to leave an impact.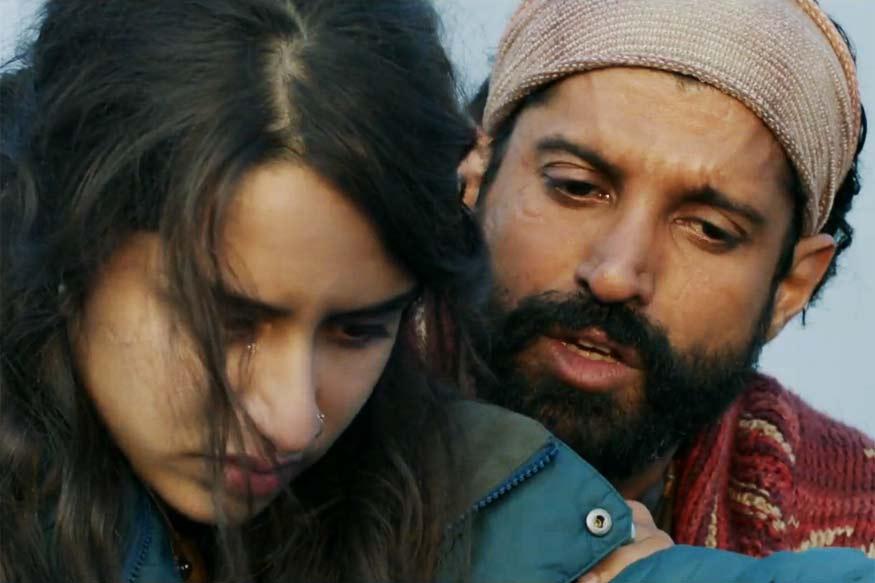 The director largely refrains from infusing the narrative with Bollywood clichés but seems to submit to them briefly towards the end of the movie. It seems like the director felt the need to have some (forced) friction in a film that's mostly driven by emotions and internal struggles. Hence it looks a bit funny when a Northeast goon acts like he is from Haryana. The dialogues that underline their camaraderie fill you with a nostalgic feeling. But their reunion lacks the same warmth. The twists seem forced and the introduction of the two new band-mates seems unnecessary.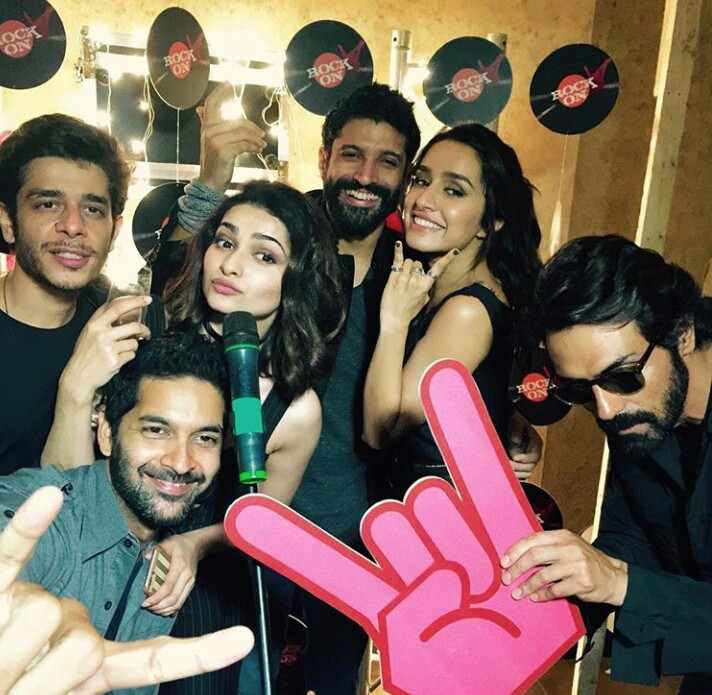 Surprisingly, the Magik band, which hasn't done much work in the last eight years, continues to be relevant among music fans in India. Their clout in an industry filled with aspiring singers defies logic. How they are able to sway public opinion is an answer that will elude you. A movie that's about a rock band and has music as its theme doesn't promise a fabulous soundtrack. The only time I felt happy was when Vishal Dadlani and Usha Uthup perform towards the end of the film. Rock On 2 is a good attempt on following a band's story. We miss Luke's Rob but we do welcome the new band members who are effortlessly brought into the band. As far as performances go, everyone does their bit but they are let down by a confused story-line. Overall, Rock On 2 is a onetime watch movie this weekend.