Today Congress party received a setback as they moved supreme court challenging decision of Election Commission of India to hold election for two Rajya Sabha seats from Gujarat separately.
Two seats of RS have fallen vacant as Amit Shah, who has won Lok Sabha election from Gandhinagar and Smriti Irani, who also had won Lok Sabha election from Amethi.
Supreme court has turned down plea of Congress about holding separate election for two Rajya Sabha elections in Gujarat.
ECI has filed an affidavit mentioning that they are no provisions compelling to hold polls jointly in case of by-elections.
Newly elected External Affairs Minister Subrahmanyam Jaishankar and youth OBC leader Jujalji Thakore to file Rajya Sabha papers from BJP Gujarat on Tuesday.
Foreign Minister Dr Jaishankar arrives at Ahmedabad, to file nomination for file Rajya Sabha polls tomorrow.


Gujarat Home Minister Pradipsinh Jadeja and Ahmedabad Collector to welcome him at Ahmedabad airport.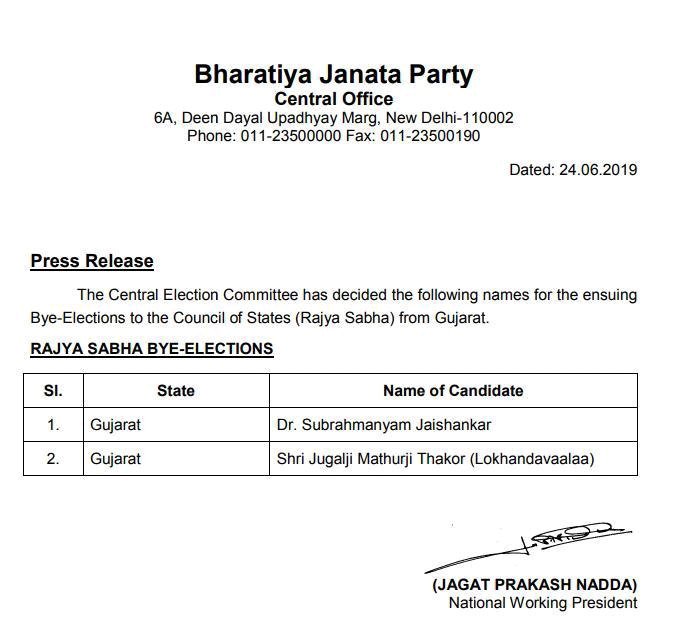 Eminent personality of north Gujarat Mathur Lokhandwala's son Jugalbhai to file nomination for Rajya Sabha elections.