Shankersinh Vaghela starts campaign for Jan Vikalp
Today Shankersinh Vaghela ex Congressman initiated its political campaign for Gujarat Assembly elections 2017 of his third front alternative Jan Vikalp  by seeking  blessings of Vasaniya Mahadev,  Mahudi Temple and Nana Ambajia at Khedbrahma.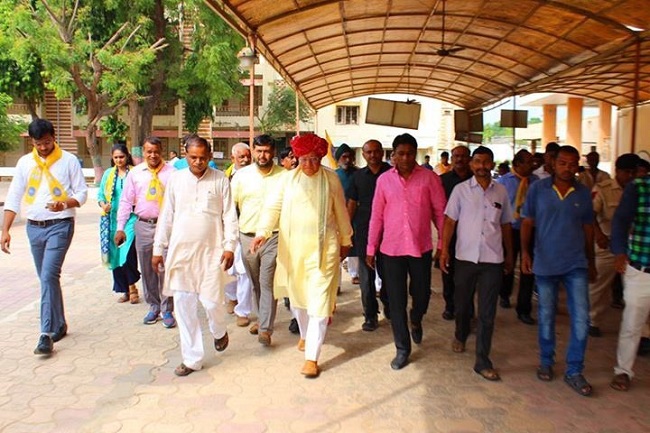 Recently, Shankersinh Vaghela had launched Jan Vikalp in a press conference in Ahmedabad.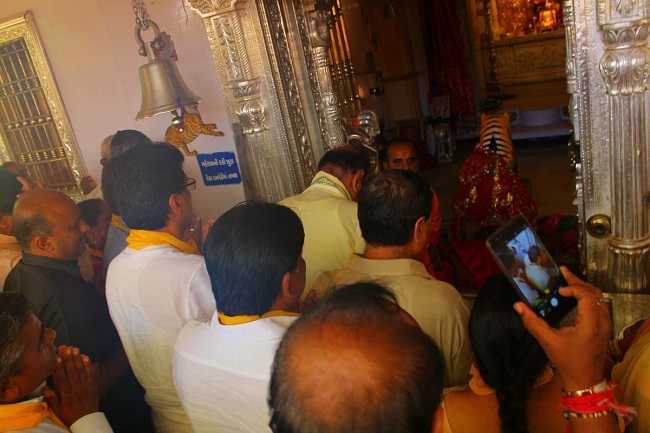 Jan Vikalp third front by Shankersinh Vaghela
Today in Ahmedabad, Shankersinh Vaghela announced formation a third political alternative JanVikalp in the Gujarat during upcoming Gujarat Assembly elections 2017, Vaghela said, "This is not a party, but a political front like the UPA and the NDA.
Talking on the prospectus of winning in Assembly elctions he said Congress has no chance (of forming the government), the BJP is facing anti-incumbency. The issues we will be fighting for are all those against the (BJP) government.

Jan Vikalp, was "people's option" in Gujarat, will be contesting on all 182 seats and will fight on 20 different issues including those related to women, GST and unemployment. Vaghela saw allies with parties like AAP, NCP. "We will be launching our campaign from September 21 from Ambaji temple and we go around in the state trying to brief  people about the new political front. I will not beg for votes. If people want to solve their problems then we are an option," said Vaghela who had cast his vote for a BJP candidate in the Rajya Sabha elections conducted in Gujarat on August 8.
"We will offer a positive campaign. We will not be making any personal attacks, be the BJP or the Congress party. But we will surely criticise the government and rival parties," he added. According to him, BJP government in state lacked the "human touch".
SIMILAR LINKS "Shankersinh Vaghela","Ahmedabad"