By Darshana Jamindar
Union Minister for Women and Child Development Smriti Irani visits newly constructed Radio Station at SOU Statue of Unity.

Minister Smriti congratulated Radio team including local tribal Radio Jockeys. Smriti Irani, who arrived in Kevadiya to attend the two-days National Conference between various States and Union Territories of India. She was given a warm welcome by Ganpat Singh Vasava, Minister of Gujarat. She was Accompanied by Minister of State for Women and Child Welfare, Gujarat, Vibhavari Dave who also joined the tour from Vadodara.
Union Minister Smriti visited the newly constructed community Radio Station "Radio Unity 90 FM" at the Statue of Unity today. Minister had a discussion on work done by central and state government by her department and answered questions in detail raised by RJs.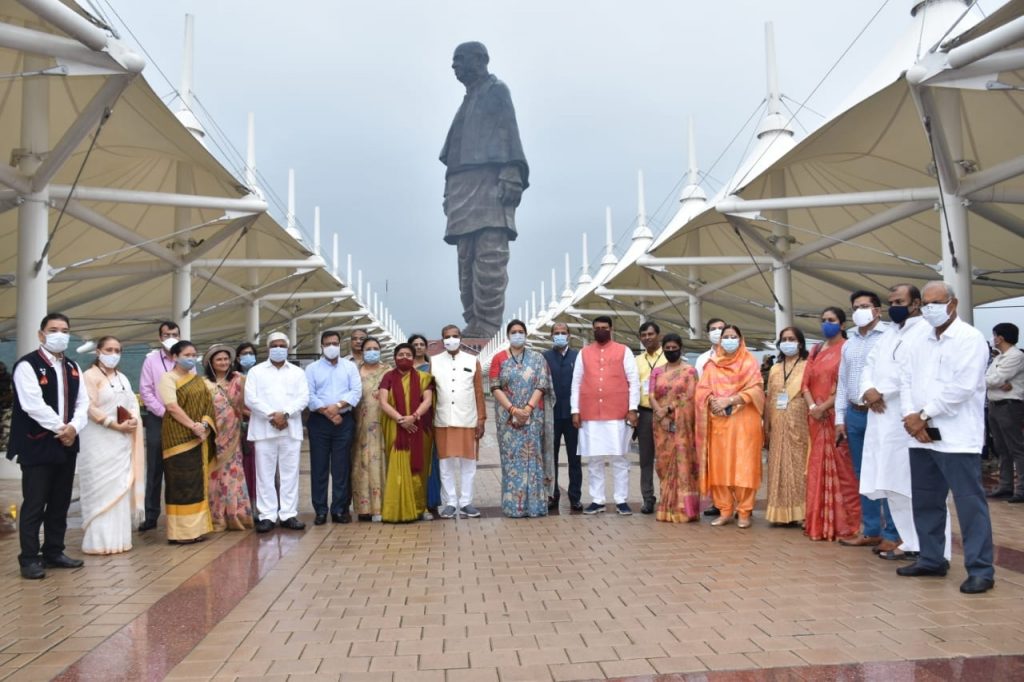 At the end all local RJs talked about the training given to them. On this occasion RJ Nilam, RJ Guru, RJ Hetal and RJ Ganga and RJ Sama were congratulated. She also congratulated RJs of Community Radio for promoting the culture of India by congratulating Guide for their conversations made in Sanskrit language and appreciation by Prime Minister Narendra Modi's "Mann-Ki-Baat" radio program.

On this occasion Ganpat Vasava, Minister of State, Vibhavari Dave, Secretary KK Nirala, CEO of SOUADTGA and Joint Managing Director of SSNNL , Commissioner of SSPA Ravi Shankar, Deputy Collector Kuldeep Singh Wala, Public Relations Officer were present.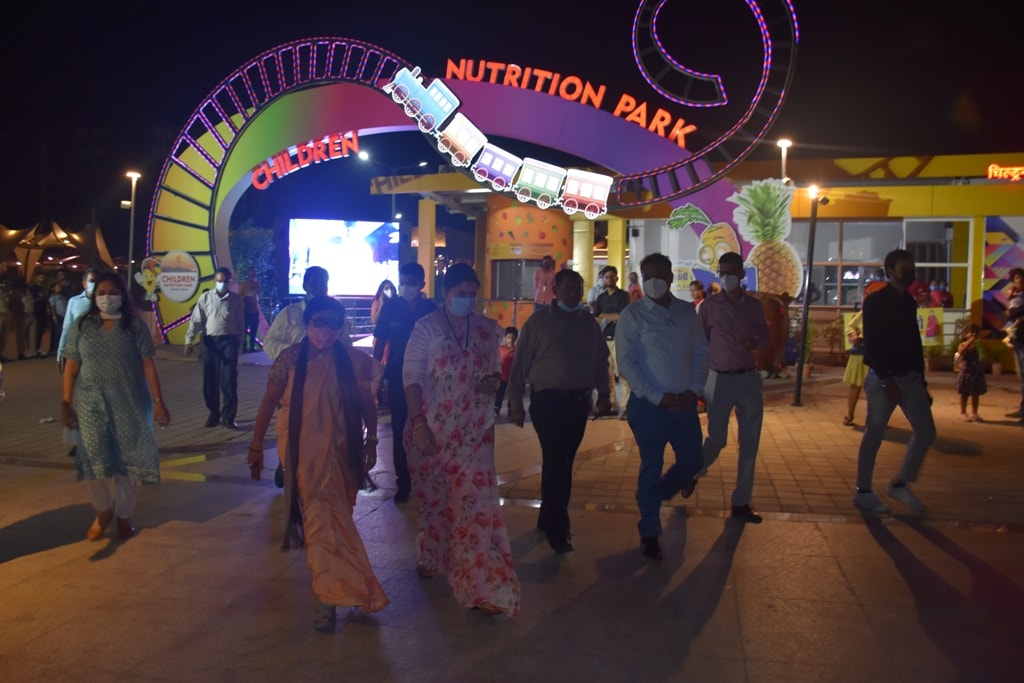 Later, Minister Smriti Irani also visited Children-Nutrition Park. And take note of activities taking place for nutrition awareness. Nishchal Joshi, Director, Children-Nutrition Park and Pratik Mathur, Facility Manager provided necessary information on this occasion.

Minister Smriti then watched Laser-Projection Mapping show at the Statue of Unity. She was accompanied by Ganpat Vasava, Minister of State for Gujarat, Vibhavari Dave, Secretary KK Nirala and CEO of SOUADTGA Ravi Shankar.