Article by Darshana Jamindar
Standard. 12 classes, polytechnic institutes and colleges in Gujarat can be started from Thursday 15th July 2021 with the consent of parents and with 50% capacity of students. Attendance of students in such institutions is optional. Thus offline study of more than 5 lakh students of standard 12 will start.
In the meeting of core committee members, Gujarat Education Minister Bhupendrasinh Chudasama, Chief Secretary Anil Mukim, Additional Chief Secretary of Home Department Pankaj Kumar, Chief Secretary of Education S. J. Haider, Chief Minister's Secretary Ashwini Kumar and Education Secretary Vinod Rao were present.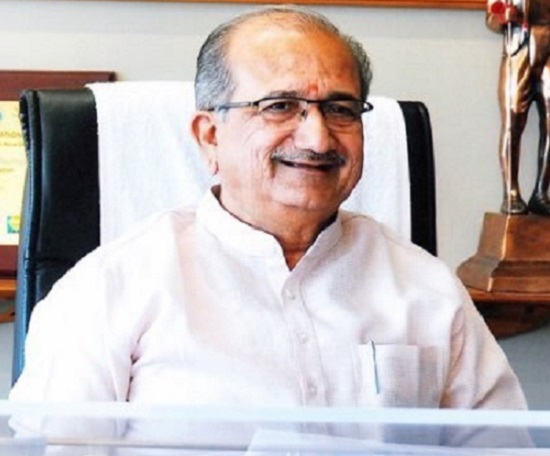 Vaccine may be available in September for children 12 to 18 years of age
Zydus Cadila's corona vaccine for children between age 12 and 18 in India may be available from September. This was stated by chairman of expert committee on vaccine matters. Results of a trial of Zydus Cadila vaccine on children are expected to be available before September. Dr NK Arora President of National Expert Group on Vaccines In an interview with a media told that Corona vaccine of Zydus could get green signal for emergency use within a few weeks.
Corona situation worsened and schools closed in March
The state government had initially decided to close direct education in all primary, secondary and higher secondary schools in Ahmedabad, Vadodara, Rajkot, Surat, Bhavnagar, Jamnagar, Junagadh and Gandhinagar from March 19, 2021.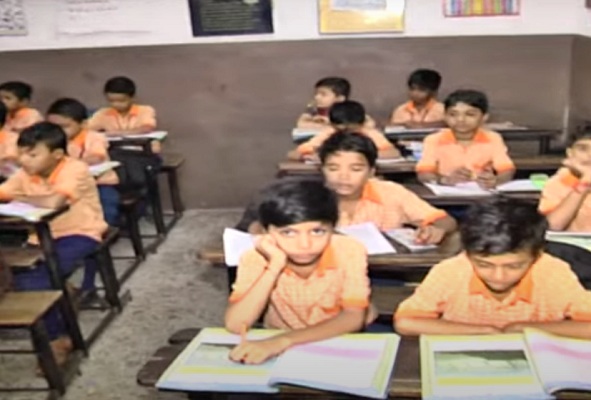 Exactly one year later school-colleges closed again
Educational work in schools-colleges, educational institutions was closed from March 16 last year. Subsequently, schools and colleges of Standard 6 to 12 were reopened in phases from January to February, but within a year, Corona's condition worsened and on March 18, it was decided to close schools and colleges again in four metros.
Offline learning began in January and February
Earlier, Standard 10 and 12 schools were opened from January 11, following which Standard 10 and 12, PG and last year's college classes were started. Then in the state Schools for standrad 9th and 11th were started on 1st February as well as classes for standard 9th to 12th and competitive examinations were allowed. After the reopening of schools and colleges from 9 to 12, state government's education department announced resumption of classroom education for first-year students in colleges from February 8.
Mass promotion given to students of Standard 1 to 12
Gujarat government had announced mass promotions for students of standard 1 to 9 and standard 11 in the state. This was the first time that mass promotion was given to students for the second year in a row. After that mass promotion was also given to the students of standard 10 and 12.
Schools, colleges and parents have to take care of following things
Sanitation facility has to be provided in every campus before starting school-colleges.
Students should be provided with a thermal gun for checking, sanitizer and soap for hand washing.
Social distance should be maintained in classrooms and in school-college complex. Not only that, the mask must be used.
It is also important to ensure that medical services are available within walking distance of school-college.
Following the SOP of Government of India, online education system provided by schools and colleges in state will remain the same.
SOP will be applicable to all government, grant-in-aid and self-finance schools, Kasturba Gandhi Balika Vidyalaya, social justice and empowerment department as well as Adi Jati Vikas department schools of all the boards in the state.
Student attendance at school is not mandatory.
Institutions must also obtain the written consent of parents to come to send them to school.
Students will also be asked to bring their own masks, water bottles, books, snacks, etc. from home and not to interact with other students.
According to revised seating arrangement in classroom, there should be a distance of at least 6 feet between the two students.
The principal will have to arrange for students to come in batches so that there is no overcrowding in the school-college campus.
It is also suggested that students come to school on scheduled days of week and do homework assignments on remaining days.
It is also advised not to play sports or any other group activity on the field.