Today morning at 7:45 am Two houses were collapsed and two persons were injured in an ONGC pipeline blast in Kalol of Gandhinagar district. Two houses have collapsed in a blast in Kalol's Panchvati Garden City Society. One person died as he was buried under debris. Since one of the two houses belongs to an NRI, no one lives in it. While the other house was occupied by five persons. Two of them were injured. The injured have been admitted to nearby hospital for treatment.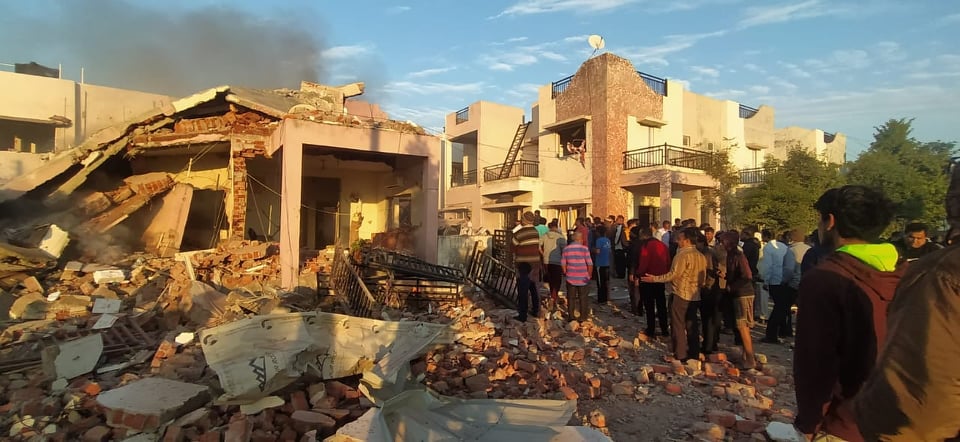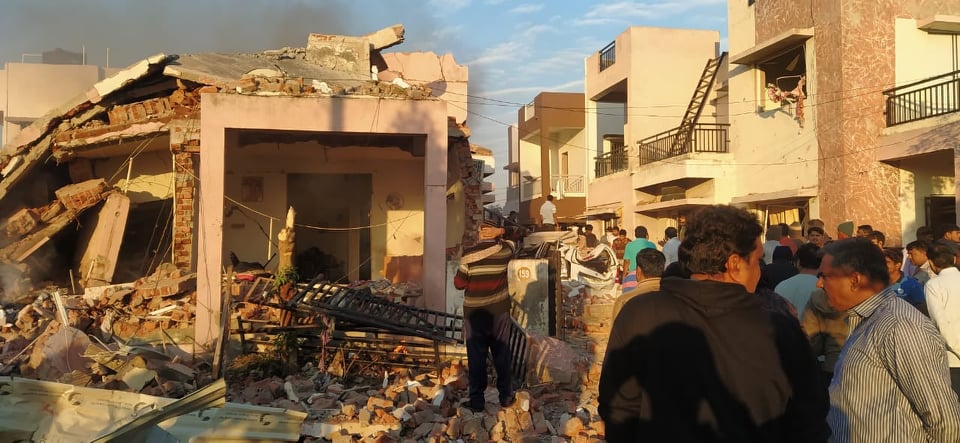 Fire fighters said the primary finding of the blast was due to a gas leak in ONGC's pipeline. However, the blast was heard far distance and people had gathered at site out of curiosity. Police had to control the crowd. Kalol civic authorities reached the site.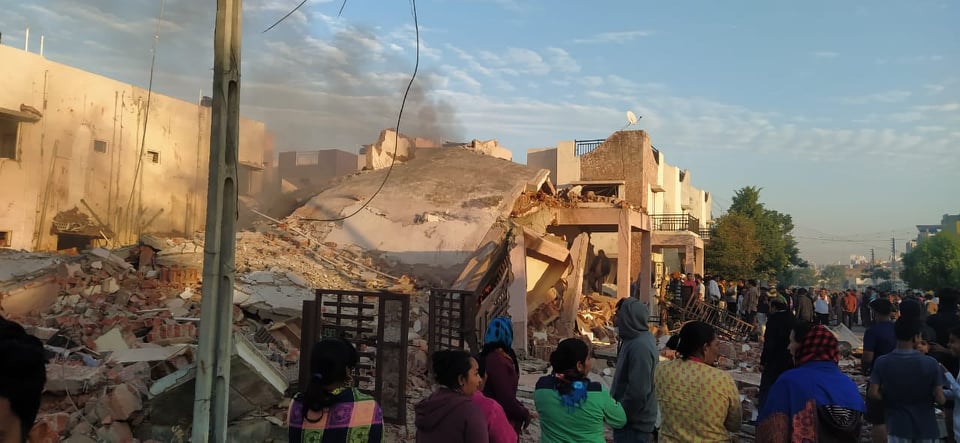 According to the information received at the initial stage of the accident, the disaster is believed to have been caused by a gas cylinder blast. However, no specific reason has been given officially. Only after an investigation by the fire department will a definite reason be found. Locals are alleging that the blast took place in ONGC's pipeline. Outraged locals have also stopped debris removal.
Union Home Minister Amit Shah called up Gandhinagar Collector to enquired about the tragic incident and demanded report from him. As per media source.