By Darshana Jamindar
Big fire reported at a packaging factory in which at least two persons died after a fire broke out in Gujarat Industrial Development Corporation (GIDC) building at Kadodara in Surat of Gujarat today morning.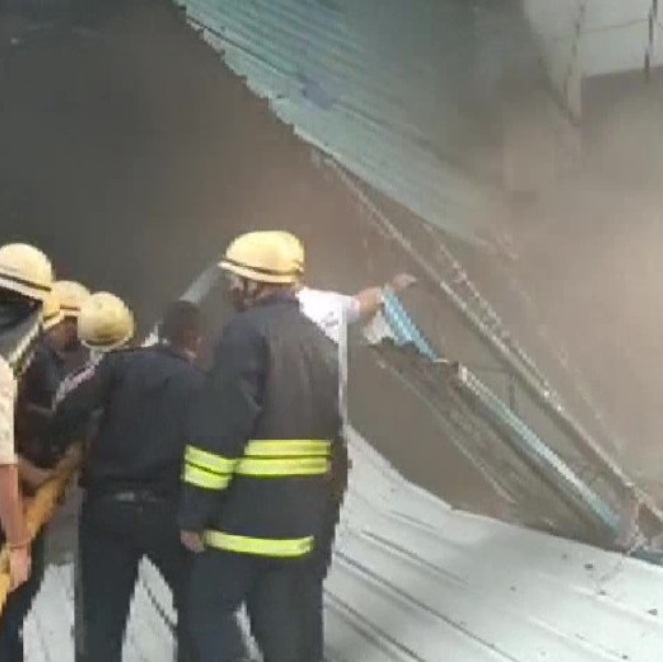 In the fire tragedy 2 workers were killed and 125 rescued. Many workers jumped from the 5th floor when a massive fire broke out in a packaging factory in Surat. Many workers jumped from the 5th floor of the buidling, out of which some are reportedly injured.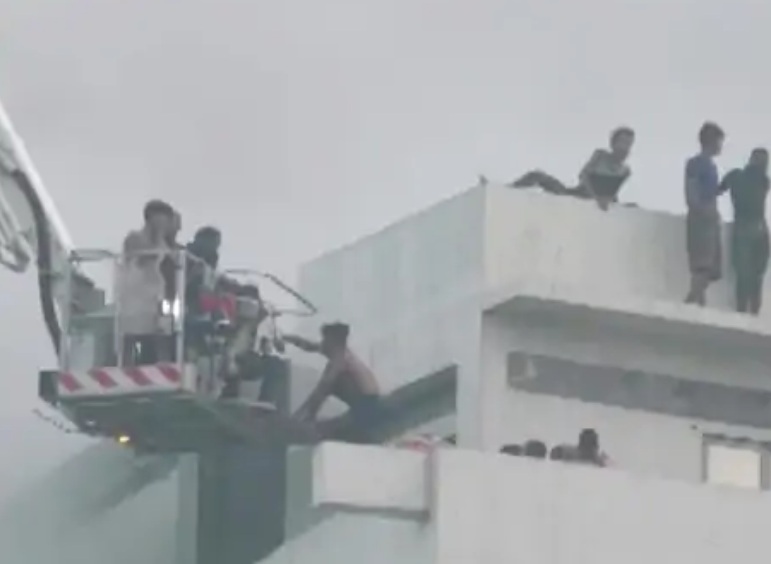 Surat Fire Brigade team said that they got information about the accident at 4.30 am. Soon after the intimation, 10 fire brigade vehicles reached the spot and firefighters rushed to rescue operation. They had to work hard to control the fire. After about three and a half hours, the fire was brought under control.

15 workers hospitalized
108 Ambulance sources, said that 20 employees were burnt. 15 people have been admitted to the hospital in Surat. Since morning, 108 ambulance team from Pune, Varachha, Godadra, Limbayat, Navgam and Surat have been engaged in transporting patients to the hospital.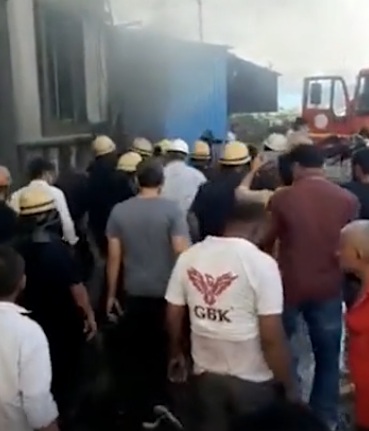 Accident investigation started
Cause of the fire is not yet known. Police have started investigating the incident. The police official said that many workers were working on the fifth floor when fire broke out. Seeing the flames rising, the workers got scared and jumped from there to save their lives. The rescue work had to be done with great difficulty.

There were more than 100 people in the building at the time of the accident. Fire department personnel worked hard to save the people. Surat Mayor Himali Bogawala said, "I got the news of the fire at around 5.30 am and I rushed to the spot. Relief and rescue work is underway."