In yet another traggic incident of losing life while crossing USA – Canada border happened today, It Could be definitely Dingucha part 2 of Mehsana in Canada. According to Canadian local newspapers 3 out of 8 are likely to be from Gujarat. All three may belong to single family. 8 died while crossing USA Canada border, 4 of them were Romanians who were on their way to Orlando, Florida.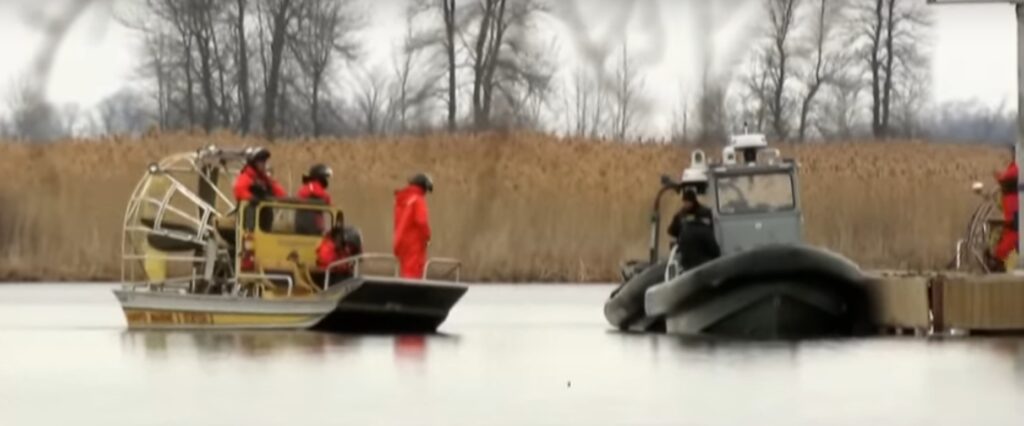 Father, son and daughter of the Chaudhary family of Mehsana district died, trying to enter the US from Canada when the boat overturned. They took advantage of bad weather to cross US Canada border by crossing through a St Lawrence river of Canada. Most of the time river remains calm but that day there were 3 to 5 feet high waves in the river. Fourth Indian in the incident has not been identified yet. There are local people around border near St Lawrence river who charges $ 1000 (70 thousand rupees only) per person.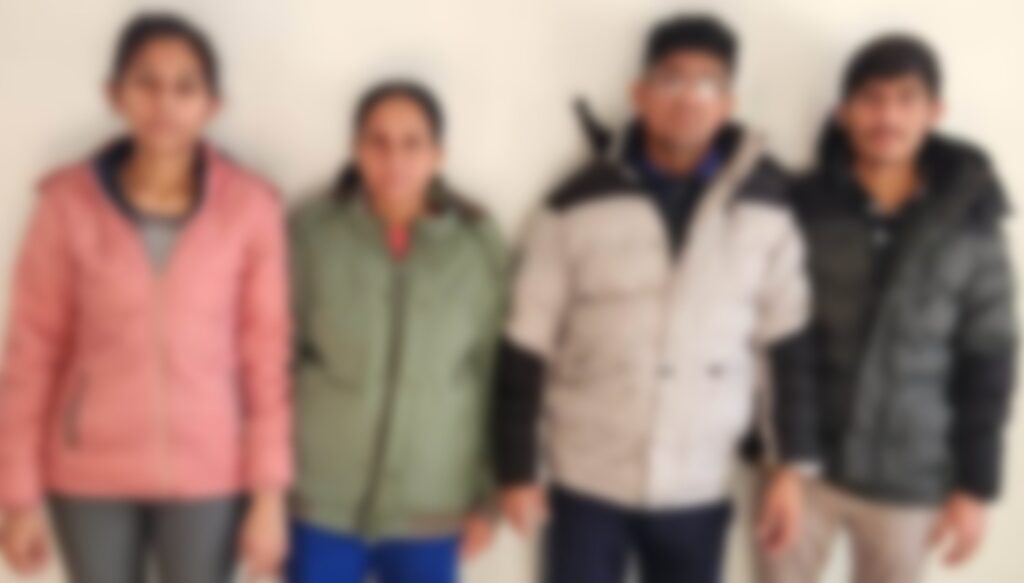 One Chaudhari family including husband, wife, 22 years son and 20 yearrs daughter from Manekpur ,Dabhala died in the incident.
Chaudhari Pravinbhai Veljibhai-50 years
Chaudhari Daxaben Pravinbhai-45 years
Chaudhari Vidhiben Pravinbhai-23 years
Chaudhari Meetkumar Pravinbhai-20 years
It was found that person who owns the boat is missing. Search is going on and the two children whose bodies were found had Canadian passports. Police said the weather was bad in the area on Wednesday night. The boat in which both families were traveling was very small. In such a situation, it is possible that the boat overturned due to heavy rain and wind. The boat was too small to carry even 7-8 people safely.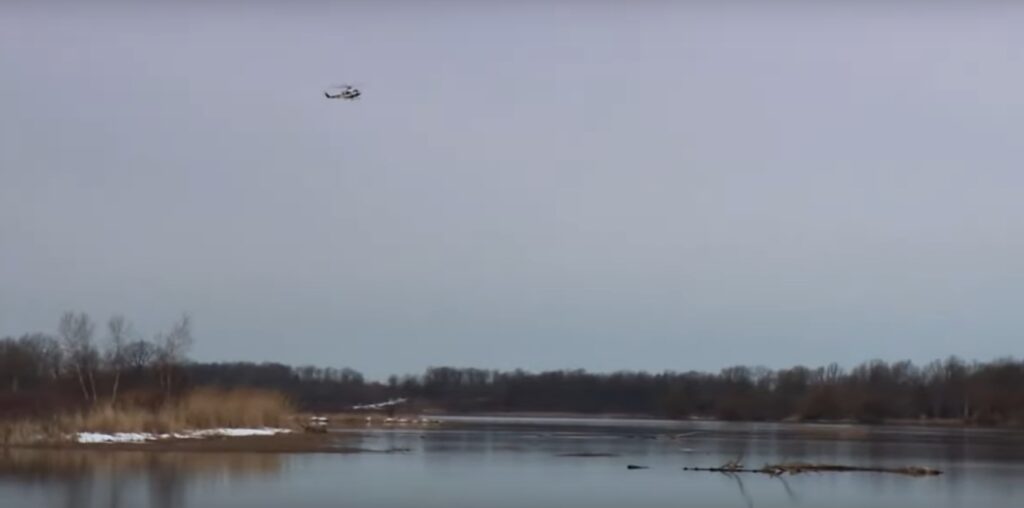 On Wednesday night, there was a storm-like situation in the area with heavy wind and rain. "It was not a good time to get on the water," said Police who received two 911 calls that night from people who heard the screams of people drowning. According to another police officer, "This accident could have been anything, it could have been a faulty boat, it could have been human error. And that will be decided after investigation." According to the official, the overturned boat was found damaged in the river.

Search operation was launched after Oakes' family filed a missing complaint. The boats were too small to carry even 7-8 people safely in the water. Cases of Illegal human trafficking are on the rise near Quebec-Ontario border People who died in a boat accident in the St. Lawrence River in the Akwesasne, Mohwak region near Quebec-Ontario border were trying to enter the US illegally.

According to officials, there has been an increase in cases of illegal entry into the US from Canada in the recent past. Year 2022 has seen a more than eight-fold increase in the number of people trying to enter to the US from Canada compared to previous years. In which more than 6400 people came to New York via Quebec or Ontario in 2022.
Article and photograph published as per media source.
Dingucha family death case: 2 agent arrested by Ahmedabad Crime Branch
Ahmedabad Crime Branch has got a big success in the case of death of a family of Dingucha of Gandhinagar district, who lost their lives in madness of going abroad. On January 19, 2022, 4 members of Dingucha's family froze to death while crossing the border from Canada to America. Gujarat police along with the embassy were investigating the case. Agent Bhavesh Patel and Yogesh Patel, who sent Dingucha's family abroad, have been arrested by Ahmedabad Crime Branch. Bobby alias Bharat Patel was arrested earlier in this case. Bhavesh and Yogesh sent several Gujaratis to Canada and America. Two accused named Fenil and Bittu Paji had to cross the border 11 kms in the snow. Both the accused are currently wanted. Bhavesh and Yogesh Patel, were working as agents for 10 years, have sent many Gujarati families to Canada and America.
The crime branch has now intensified investigation in this matter. Bhavesh Patel and Yogesh Patel originally worked in Tours and Travel. For the past 10 years, both of them have been working as agents to send people from Gujarat abroad. Both Bhavesh and Yogesh used to charge 60 to 65 lakh rupees per person to send Gujarati people abroad. 11 people including Dingucha's family were sent from Canada to America. In which 7 people reached America and Dingucha's family died in the snow as froze in -30 degree cold. First, the family was taken to Dubai. From there they were to enter America via Toronto and Winnipeg. But in Winnipeg that two children and a husband and wife died before they could proceed further.
Dingucha Patel family frozen to death in Canada an Exclusive Report
BY DARSHANA JAMINDAR
Ground Zero reporting by GujaratHeadline Team
Dingucha village in Mehsana district of Gujarat till yesterday was hardly known to anyone, is today trending in tops news globally and locally. The heart wrenching incident had worldwide impact especially in India, USA and canada. News agencies and investigating agencies keep flocking in the village to find out what exactly happened in the entire heart shaking event of death of four people of the village freezing to death in -35 degree temperature on trans US-Canada border.

Yesterday monrning, Dingucha village which is situated about 15 kms away from Kalol town, a village of 2,500 to2,700 population with Patels, Brahmins and Thakore families living there. All are farmers having agricultural land, espcially elderly people stay and do farming. Young childrens get education from nearby town/city of Kalol, Gandhinagar and Ahmedabad. After education they aspire to go Abroad, because from each family, one family member is in USA and Canada,European country, New Zealand or Australia. Dingcha villagers have their own relatives of Patel community in Chicago, New Jersery, Kentucky and other cities. On talking to young villager boys who say we after getting good Eduation, we give exam of IELTS exam which paves a way to go to America, subsequently they get student visa for Canada and their own way to go to USA.
Entire village observed closed by keeping thir shops closed in wake of shocking event in the vilage. Dingucha villagers says that we all are like a family here.

Dingucha village was laiden under shock and depression, having lost a very young couple aspring to settle down in US and dreaming of a high life style taking them away from a poor village life. Recently Jagdishbhai his wife Vaishali , 13 years old daughter Vihangi and 3 years old son Dharmik alias Dhamo, had frozen to death near Emerson near Manitoba in Canada while trying to illegally enter into USA from Canada. Few days back, the family hand landed in Canada on visitor visa.

Dingucha village has hardly 500 families living in it, most of elederly people live their whose children have settled in USA for greener pasture or high life style and earning dollars.

There was a prayer meeting held at father Baldevbhai Patel,father of victim Jagdishbhai Patel in the Dingucha village with all neighbors and villagers came to attend and console the family.

During visit by our team Jagdishbhai family refrained from talking to media on any topic, even close relatives felt agitated on trying to enquire on any issue.

One thing came out prominent that there are quite lot of Ads appearing of Visa consultants for study / immigration to Canada / USA and UK.
Village surpanch during talk with our team said that Educational consultants guide village students in providing coaching and getting adequate IELTS band which is per-requisite for study visa. Villagers confirmed that Jagdishbhai was participating in social events and festivals like Navratri and Diwali every year.

During Ground Zero reporting it was revealed that though there are more than 100 illegal immigrants abroad from the village and nearby village but villagers have shut their mouth on it, as they are feared that any linkor clue may unearth a big scam of illegal channel to US / Canada through local agent. Also they will stuck into legal problems if they open their mouth and reveal some truth, get enmity with Baldevbhai family and those family aboard who have gone through illegal channels, as a result they may be forced to leave the village.

On personally talking exclusively to GujaratHeadline news channel Anil Partham AGDP, Gandhinagar police (CID Crime and Missing People), we got the details of missing from media and then went to village to confirm and verify from the victim familyin Dingucha village. News of 6 people deported by US government was not confirmed by Gandhinagar police. Unless victim family lodge police complaint has not conducted any investigation. We showed many Advertisement displayed on the walls of village about Visa consultant for going abroad, police said we will verify on it.
Baldevbhai family has decided to perform rituals of their son Jagdishbhai in Canada only instead of bringing home their bodies in India. As of now, NRIs abroad have collected $66,000 for rituals of Jagdishbhai.
Funeral of patel family will take place in Canada
Mahendrabhai Patel, family member, said that the bodies of Jagidashbhai and his wife and 2 children of our family have been identified. After that we had discussions with many people and finally we decided not to bring dead body to India. The body will be buried in Canada.
Cost above Rs 1 crore to bring back dead body
According to a person from Dingucha village, the bodies were completely frozen, leaving nothing in the body. In addition, it can cost an estimated Rs 40 lakhs to bring one body backhome to India, which means more than Rs 1 crores for 4 deadbodies and the family is from middle class. The family also discussed the matter with the embassy, ​​after which it was decided not to bring back the body.
Earlier Baldevbhai Patel basically a farmer with 20 acres of land said, "Ten days ago, my son Jagdish left for Canada. He called me and told me that he had got a Canadian visa. He and his family went to Canada." He will contact me later from Canada. We talked to him but nothing happened for the last four days. Jagdish helped Baldevbhai in farming, and had settled in Kalol for good education of his children. It is believed that there is a strong desire to go abroad, especially in the Patidar community of North Gujarat. The youth of North Gujarat take any route to America and Canada. Most of the youth from 42 villages of North Gujarat have settled abroad so they are also called 'Dollaria Gol'. Such young people get married quickly. "It is noteworthy that in North Gujarat, the village of Patel has become round. Gol is a group of nieces and nephews who have decided to trade with each other. Patel adds, "The boys who go abroad to earn money are immediately hired by the 42-year-old Patels who have already settled there. In this way, the youth here keep going abroad in the process of becoming two-leaf clover. Even the less educated people go abroad at the risk of their lives."
Gujarat police has handed over investigation of the incident to CID department. The department has been asked to independently investigate agents operating in illegal human trafficking trade.
Gujarat Police DGP Ashish Bhatia said that Gujarat's CID department has been assigned to investigate the case. The entire incident is being investigated by US and Canadian officials. If there is a racket going on in the state to send people abroad illegally, Gujarat Police will take specific action against such people. Police have also obtained details from Talati of Dingucha village, including names of deceased couple in the voter list. Gujarat police will help Canadian diplomatic agencies in the investigation.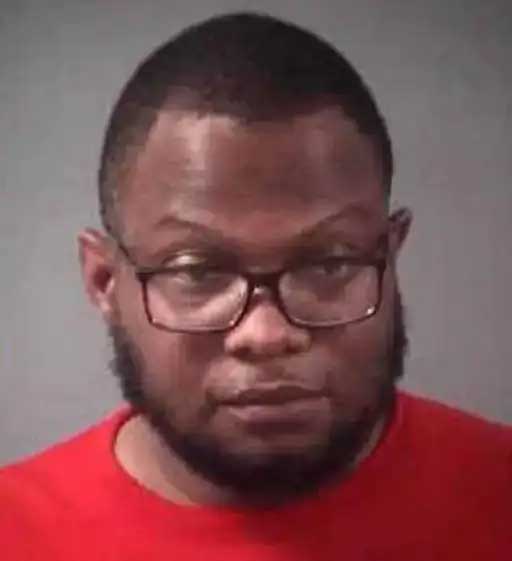 Florida based agent Agent Steve Sand, who was taking Indians, was arrested. According to the police complaint, driver of the truck removing snow told that he met with an agent named Steve Sand on January 19. Agent named Steve Sand from Florida was picked up after 4 bodies were found. The man is suspected of being involved in smuggling Indians. According to Court documents, the men used to take large sums of money to get entery in Canada on illegal Student Visas. A large-scale human trafficking racket is likely to emerge in a Canadian police investigation.
Steve Sand identified himself as Uber Driver. A report published in Canada states that Steve Sand has two cars, Toyota 2016 model and a Honda Civic. Car owner is believed to have gone to drop off tourists at the border. Sand has however been released on a bond subject to certain conditions. Sand will have to attend the court whenever the case is heard in court. Sand was carrying Indian nationals without legal documents in a passenger van when he was arrested. Five other undocumented Indian nationals were also arrested at the same time who were very close to where Sand was arrested, according to police. It is believed that some of those arrested and four who died in Manitoba were all part of the same group, but four died were separated and lost from the rest.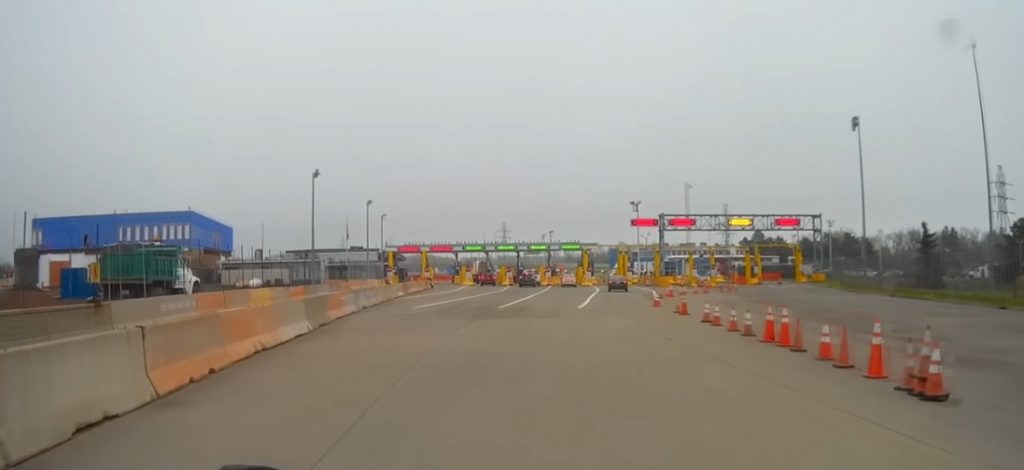 All in the group of five arrested were wearing same type of clothing. Wearing a new black winter coat with hood, black gloves and insulated rubber shoes. The car driver Sand also had a set of clothing, including black gloves, that matched what others were wearing. The incidents of human trafficking took place on December 12, 2021 December 22, 2021 and January 12, 2022, according to the police official. A Border Patrol officer saw the boot prints of three people crossing the border on January 12 in the snow. According to court documents, all three prints were made from shoes of the same brand.

An investigation is underway into Indian nationals arrested in the US. According to court documents, they speak limited or no English. They were internally talking in Gujarati. A group of five people taken into police custody near where Sand was arrested told authorities they had crossed the border expecting someone to come and pick them up. They estimated that they had been walking for more than 11 hours. One of the individuals paid a "significant amount" to enter Canada from India under a fraudulent student visa and then planned to enter the US.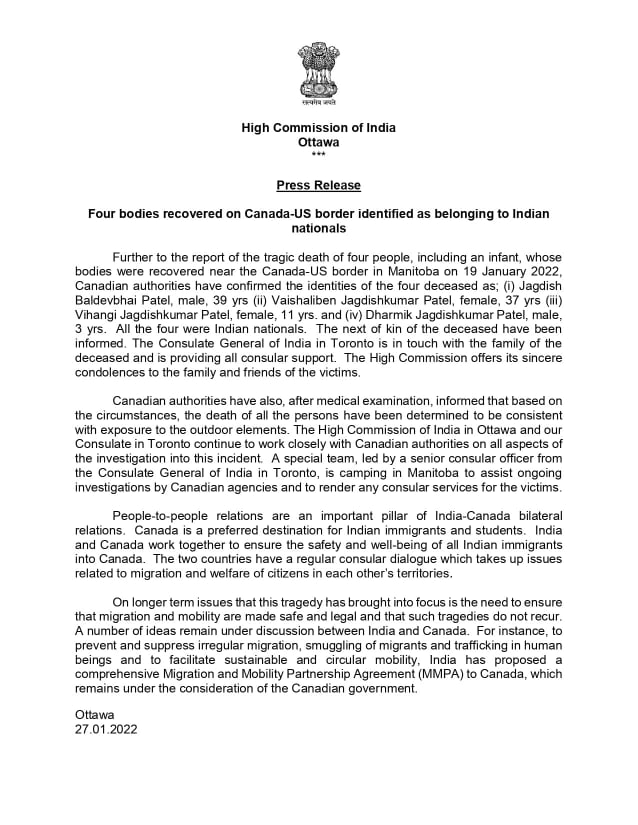 Indian Consulate will assist Canadian agency in the investigation. High Commission of India said in a statement in Canada that Consular officials met in Winnipeg last week to investigate and identify the migrants. A team led by Indian Consulate General in Toronto, which is in Manitoba, is assisting the Canadian agency in its investigation. A Canadian report also said the identification would be possible only after all investigations were completed.

Patel family died in heavy snowing. Jagdishbhai Baldevbhai Patel, a native of Dingucha village in Kalol taluka of Gandhinagar, his wife Vaishaliben, daughter Vihangi (Gopi) and son Dharmik had left 10 to 12 days ago left saying father Baldevbhai that they were going to Canada. However, due to bad luck, they were not able to cross the US border from Canada and due to heavy snowfall, they were separated from the group and died in extreme weather.
High Commission of India at Ottawa has confirmed about four bodies recovered through a letter dated 27 January 2022 and expressed their condolences.

Four Indians have died of cold on the Canada-US border. External Affairs Minister of India S. Jaishankar has noted the deaths of four Indians on Canada's border with the United States. The Manitoba Royal Canadian Mounted Police (RCMP) said on Thursday four bodies were found on the Canada-US border near Emerson, across Canada.


According to rumors in Dingucha village, Patel family decided to pay Rs 1.65 cores to a local agent after entering the US border from Canada. The agent told the family to be ready Uttarayan. Baldevbhai Patel did not know for sure who went with his son Jagdish haa gone to Canada. Death of the Patel family at the border would be a case study for the Canadian government; About 300 fake agents are believed to be active in Ahmedabad, where the family obtained visitor visas for Canada and from there, with the help of agents, illegally crossed the Canada-US border and infiltrated the US.
People are willing to go to America illegally by spending upto Rs 85 lakhs to Rs 1 crore in temptation of better future.

Canadian prime minister said "It's shocking,"
Prime Minister of Canada Justin Trudeau said in a statement that his government was making "every effort" to prevent human trafficking. This incident is very shocking. It is sad to see a family died in this way. People are doing this in the hope of a better standard of living, which is why we are doing everything to stop people from crossing the border illegally. Crossing the border in this way has been very risky. "We are working with the United States to prevent human trafficking in Canada and to prevent people from taking such risks," he said. Attempts made to infiltrate the United States from Canada are rare.
Family of deceased informed Indian Embassy
It is also learned that the family of four victims had emailed to Indian embassy in this incident. Details are also emerging that Canadian police have contacted the families of the four victims. His relatives living in Canada have also been questioned by the police there.
Seven of out 11 people were arrested
Four members of the same family of out 11 people who illegally entered the US-Canada border were frozen in -35 degree chilling cold. The four deceased are said to be from Dingucha village in Kalol taluka. Seven people are also suspected to be residents of Gandhinagar, Mansa and Kalol talukas.
Seven Gujaratis caught in America by police, out of which 2 have been shifted to hospital.
Maheshbhai Vadilal Patel
Varshil Pankajbhai Dhobi
Arpit Kumar Rameshbhai Patel
Princekumar Jyantibhai Patel
Sujit Kumar Alpeshbhai Patel
Yash Dasharathbhai Patel
Priyanka Kantibhai Chaudhary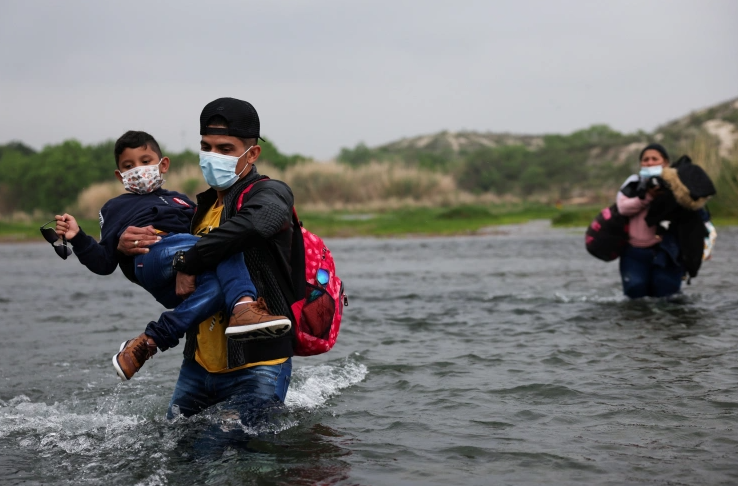 Even during the ongoing Coronavirus epidemic, large numbers of Indians have entered the United States from through border of Mexico and Canada.
To cross the border of Mexico and Canada is very difficult as one has to run for many kilometers, cross rivers, jump high walls, constantly hide in the fields during dark of night. As soon as you enter the United States, you are arrested by the American Border Department or American police, the main reason being it is to file a case. The police or the Border Department that arrests people illegally crossing border and sends them into jail and files a case. After filing the case, the man is released on bail, after which he begins his career in United States.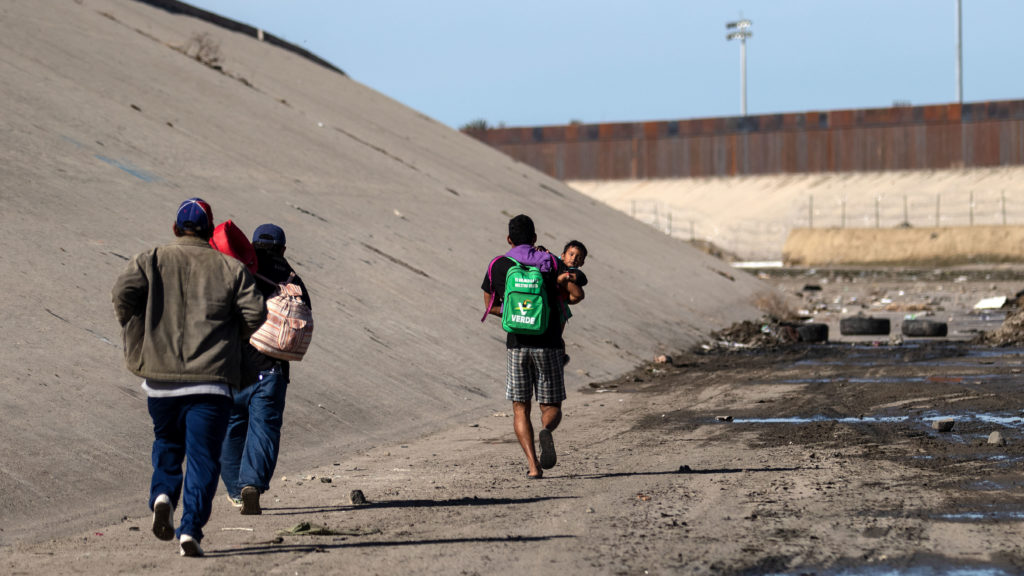 Currently number of cases filed in the non-immigrant case is so huge that the cases of illegal immigrants who have been living in the United States before 20 years have not yet started, resulting in such people being given free passage to stay in the United States. The US government agrees to allow a person to remain in the United States if the person is not involved in any crime in US States and is doing well in paying taxes before the case goes under trial.
Although it takes 20 to 25 or 30 years longer to cope with all these processes but by then the person earns as much as he needs for his happy life
Gujarati youth of Kalol died illegally trying to enter US by crossing Wall on Mexico border
Illegal Migrant In America:Gujaratis do anything to get to America,there is news of deaths of Gujaratis crossing border illegally

Gandhinagar: It is not uncommon for Gujaratis to go to America at any cost. Dust on the Incident of death of four people from the same family in Kalol's Dindocha has hardly settled. A young man from Kalol has died while illegally infiltrating America. Youth named Brijkumar of Kalol has died after falling from a 30 feet high wall in Mexico. Brijkumar was illegally entering US with his wife and son via Mexico border.
Every year many Gujaratis want to settle abroad. In order to settle in America, Gujaratis have started adopting such risky ways, where they face direct death. Every year, many Gujaratis enter US illegally. Just last year, a Kalol family died while trying to enter US illegally via Canada border. Now another family of Kalol has been killed. Brijkumar, working in Kalol's GIDC, wanted to reach America through any means, so he contacted the agent. He went to America with his family through an agent.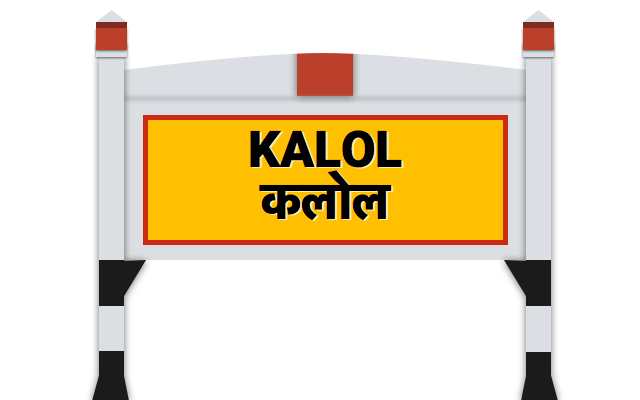 It is snowing in US due to December month. In this way, the agent enters United States via crossing Mexico border. Incident took place on the Trump Wall between America and Mexico. Brijkumar and his family were walking over the wall when they fell down. Brijkumar has died in the incident. Brijkumar's wife and 3-years-old son are undergoing treatment in a hospital in Mexico.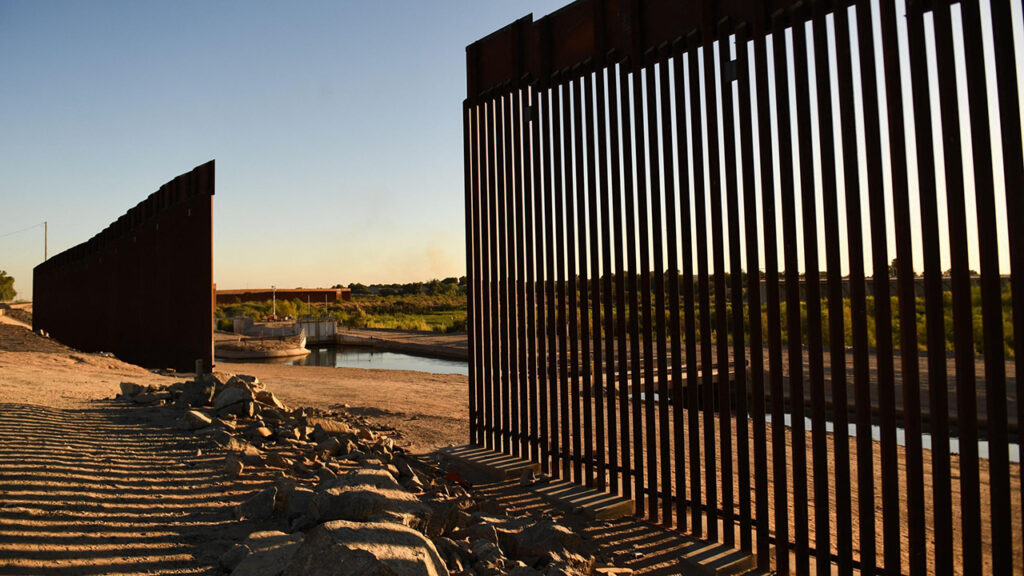 Gandhinagar Additional Resident Collector has taken note of the entire matter. Gandhinagar Collector Bharat Joshi has ordered an inquiry into the incident of illegal entry into US. The incidents happening continuously in Kalol now are raising a big question.
As per source.