The Vaccine War is an upcoming Bollywood Indian Hindi-language medical thriller film directed by Vivek Agnihotri and produced by Pallavi Joshi. It is based on the true story of the development of Covaxin during the COVID-19 pandemic  in India. The film has Nana Patekar, Pallavi Joshi, Raima Sen, Anupam Kher, Girija Oak, Nivedita Bhattacharya, Sapthami Gowda, and Mohan Kapur.
The Vaccine War is marketed as "India's first bio-science film".The movie is slated for theatrical release on 28 September 2023.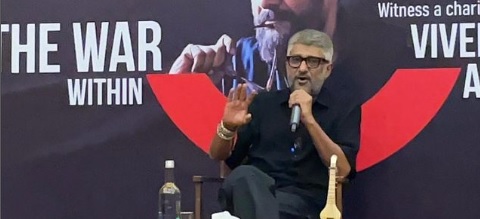 Today Director Vivek Agnihotri and star cast Pallavi Joshi visited Ahmedabad for promotion of the movie.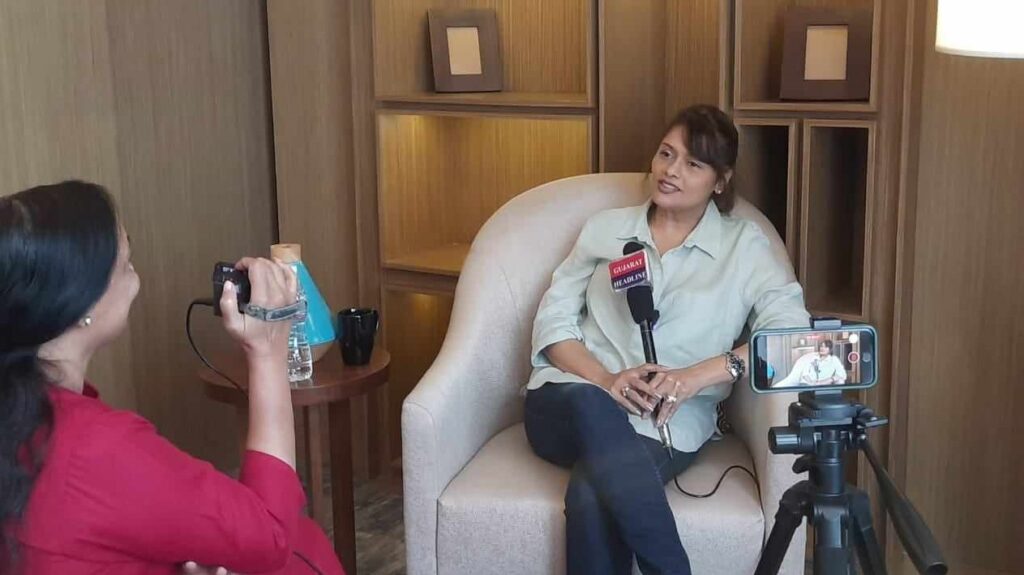 In an Exclusive Talk with GujaratHeadline, Pallavi narrated very frankly about how she prepared to play this amazing role of a leading lady scientist of NIV Pune, what were the challenges of newly joined lady scientist to develop a Vaccine in short span of time with a pressure to match the schedule,how difficult it was to move with oxygen tube from above in the special costume in an isolated Lab full of Viruses, there were 3 levels of cleaning before actually entering the lab to conduct, entire team of Researchers had to make even sacrifice of social life.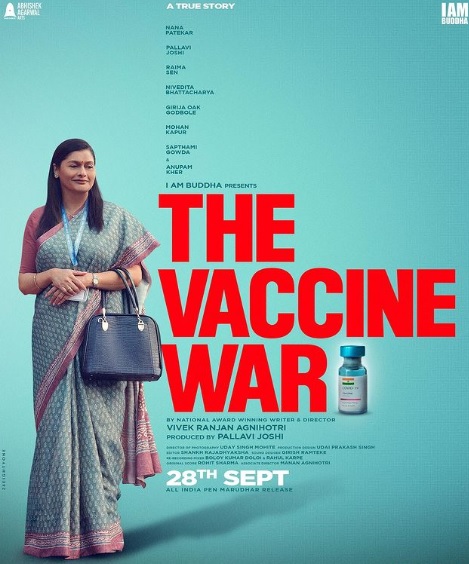 Pallavi was happy that India and women of India is really emerging on every front. She praised success of Chandrayaan 3, Aditya L1 and India's supremacy in G20 under leadership of PM Modi.
About her co-star Pallavi accepted that Nana is a wonderful actor to work with, no doubt about his acting skills.. Pallavi has worked with him in some movies before.
Director VIvek talking about the film Vaccine War said It is based on a book by Dr Balram Bhargava (in charge of the vaccine discovery). During Corona time there was a crisis of Vaccine and some countries, Pharma  Lobby trying to make propaganda of their vaccine and trying to convey that India cannot make vaccine. Thanks of able leadership of PM Modiji India was in safe hands and can prove its capability to develop vaccine and save Indians.
Director suggested to watch movie with your mother. He believes in women empowerment and not afraid of telling truth.