Vijay Rupani Takes Oath As Gujarat Chief Minister in second term
Today in morning Gandhinagar, Vijay Ruani takes oath as Gujarat Chief Minister, in a ceremony by BJP Bharatiya Janta Party, in presence of Prime Minister Narendra Modi ,BJP presiedent Amit Shah and 18 BJP ruled chief ministers and deputy chief minister. Bihar CM Nitish Kumar was also there along with his deputy Sushil Kumar Modi. Vijay Rupani was sworn in along with 19 other ministers, including Deputy Chief Minister Nitin Patel. The BJP has opted to repeat the duo despite a lower margin of victory in Gujarat in the assembly elections, results for which were announced last week.
11 ministers from the outgoing cabinet have been retained, while there are nine new faces, with the party making its selection carefully ahead of the 2019 national election, when PM Modi will seek a second term. The BJP hopes to repeat its sweep of the state; in 2014, it had won all Gujarat's 26 parliament seats.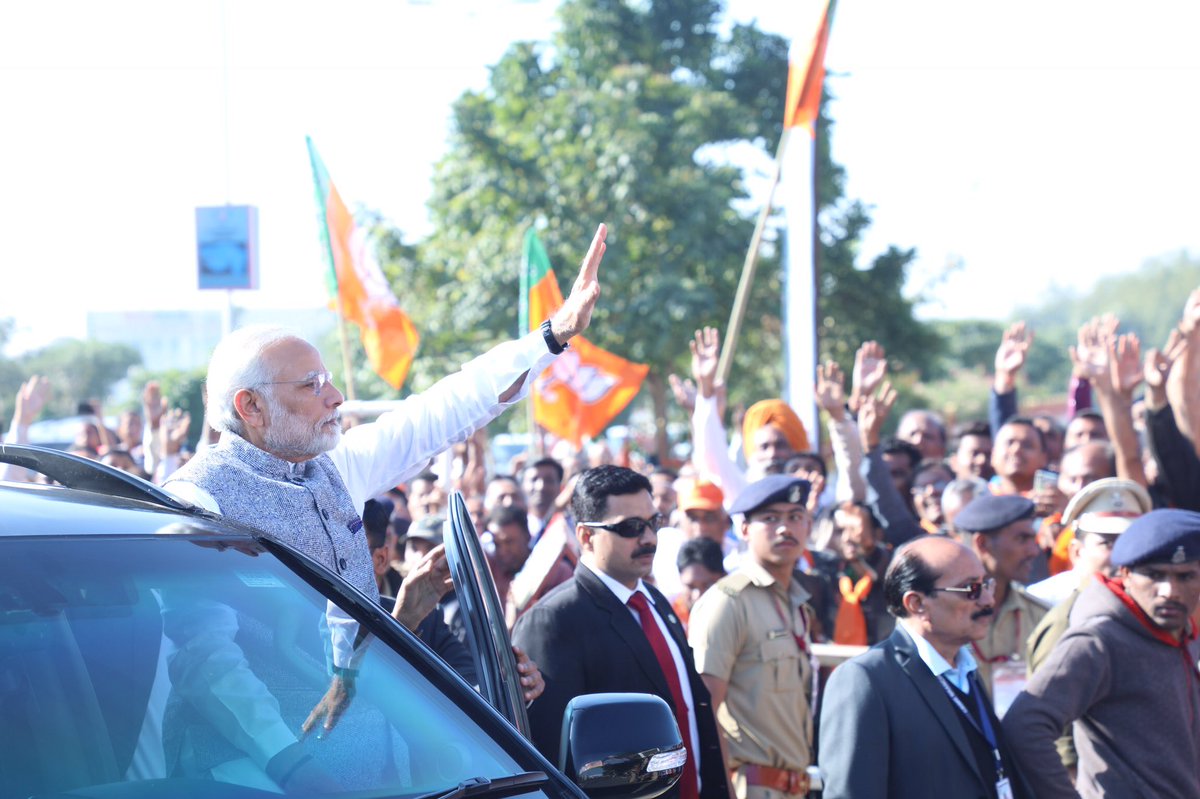 Among the minsters who took oath today, seven are from Saurashtra, the region where the BJP lost the most in this time's assembly elections, six from north Gujarat, five from south Gujarat and two from central Gujarat.
Rupani's new cabinet has six other backward castes (OBC) ministers and six from the influential Patels or Patidars, both key groups in the state that were aggressively wooed by the Congress in the assembly elections as the opposition party tried to cash in on their anger against the ruling BJP.
Three of the new ministers are tribals, whose backing helped the BJP do well in eastern part of the state, making up somewhat for the big losses in Saurashtra. There are two Rajputs and a Dalit, Brahmin and Jain minister each.