In Javelin Throw Final of World Athletics Championships 2023 competition Olympic champion Neeraj Chopra yesterday made history once again as he became the first Indian to win a gold medal in the World Athletics Championships with a big throw of 88.17m in the men's javelin final.
In another first, three Indians were in top eight with Kishore Jena (84.77m) and DP Manu (84.14m) taking the fifth and sixth spots respectively. Unlike before did three Indians finish in top eight of an event in the World Championships.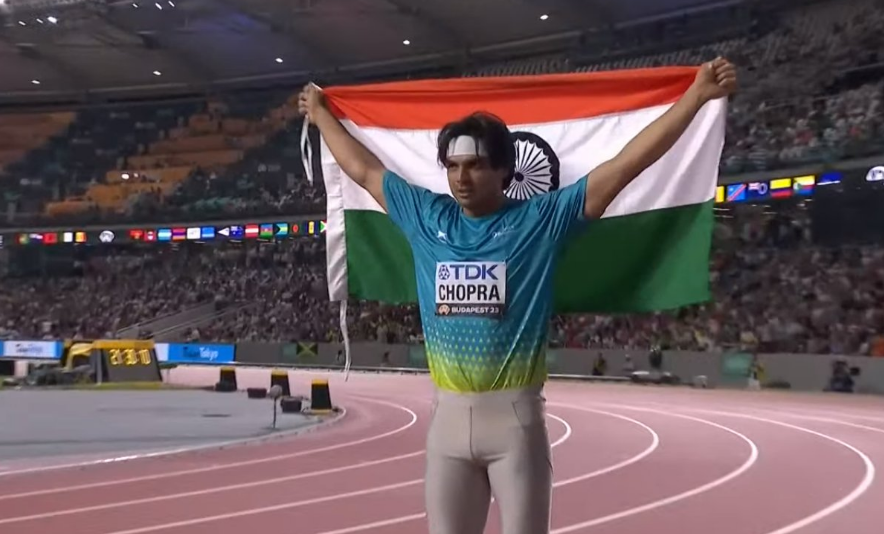 The quartet of Muhammed Anas Yahiya, Amoj Jacob, Muhammed Ajmal Variyathodi and Rajesh Ramesh finished 5th in the men's 4x400m relay race. Meanwhile, Parul Chaudhary finished 12th in the women 3000 metre steeplechase final with a national record of 9 minutes and 15.32 seconds.