Gujarat Chief Minister Vijay Rupani congratulates all personnel of health department for successful operation of vaccination.

As a result of the free vaccination campaign of citizens of Gujarat under leadership of Chief Minister Vijay Rupani, Gujarat has achieved unprecedented success in vaccination campaign. As many as 2 crore doses of Corona vaccine have been given to people in the state by 4 pm on Saturday, June 12.

In this dose of 2 crore vaccines, 1 crore 55 lakh first dose and 45 lakh second dose have been given till date. As a result of free vaccination campaign implemented by state government under the leadership of Chief Minister Vijay Rupani.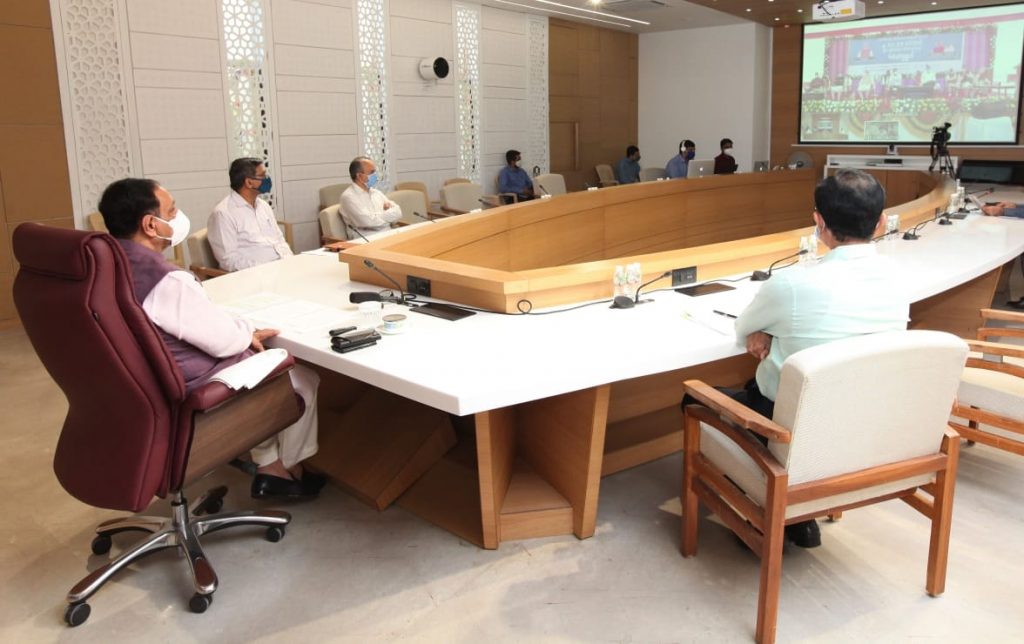 Gujarat ranks first in the country in millions of vaccinations at every stage of vaccination. At present around 3 lakh persons are being given dose of Covid-12 vaccine daily in the state. To date, 6.17 lakh have been given first dose and 4.46 lakh second dose in health worker group.

A total of 13.24 lakh front line workers have been given first dose and 6.54 lakh second dose. A total of 99.41 lakh people above the age of 45 have been given the first dose and 338.2 lakh people have been given the second dose.
The first dose has been given to 36.02 lakh people in the age group of 18 to 44 years and the second dose has been given to 59000 people.

In Gujarat, phased vaccination was started from January 16. In first phase, vaccinations are planned for health and frontline workers, in the second phase starting from March 1, comorbid and elderly people, in the third phase starting from April 1, people above 45 years of age and in the fourth phase, vaccinations for 18 to 45 year olds. After the implementation of vaccination campaign, state government started giving vaccines to youth of state from May 1, day of establishment of Gujarat. Vaccination of youth was started in 7 metros and 3 districts of the state by giving 1 lakh doses daily from 1st May.