Today a special court in Lucknow in 28-years-old case involving the demolition of Babri Masjid conducted hearing, which stood at the Ram Janmabhoomi site in Ayodhya.  BJP's  senior members including LK Advani and Murli Manohar Joshi are accused in the 1992 demolition which claimed 3,000 lives.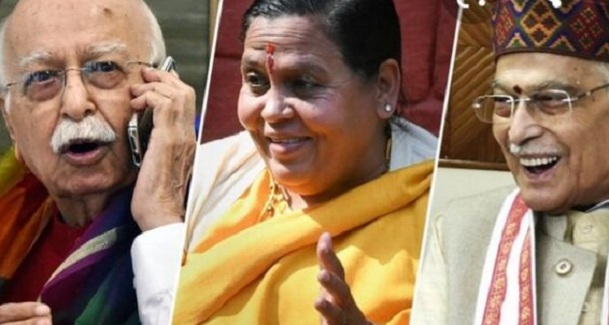 Ex BJP minister Uma Bharati is Covid-19 infected. Senior BJP leader Kalyan Singh, who was then UP Uttar Pradesh Chief Minister, is recuperating from it. He is also one of the accused. UP government was dismissed as riots broke out across the country, in which around 3,000 people died. 
Lal Krishna Advani, Murli Manohar Joshi, Kalyan Singh, Uma Bharti, Satish Pradhan and Mahant Nritya Gopal Das attend proceedings via video conferencing, as court is set to announce verdict in Babri Masjid demolition case.

Unlawful elements were involved in the demolition of the Babri mosque, a special CBI court said this afternoon, adding that the leaders tried to stop them.
There's not enough evidence against the accused, says Special CBI court.Babri Masjid demolition was not a criminal conspiracy, says Special Judge
All accused in Babri case acquitted, special CBI court announces verdict