Ahmedabad Crime Branch seized a stock of imported liquor worth Rs 67.45 lakhs near from Viramgam village. The liquor stock was packed in boxes and being carried in a truck and 4 wheeler cars.
https://youtube.com/shorts/Ewf85Eb64
Three persons were arrested, who are wanted in other offenses.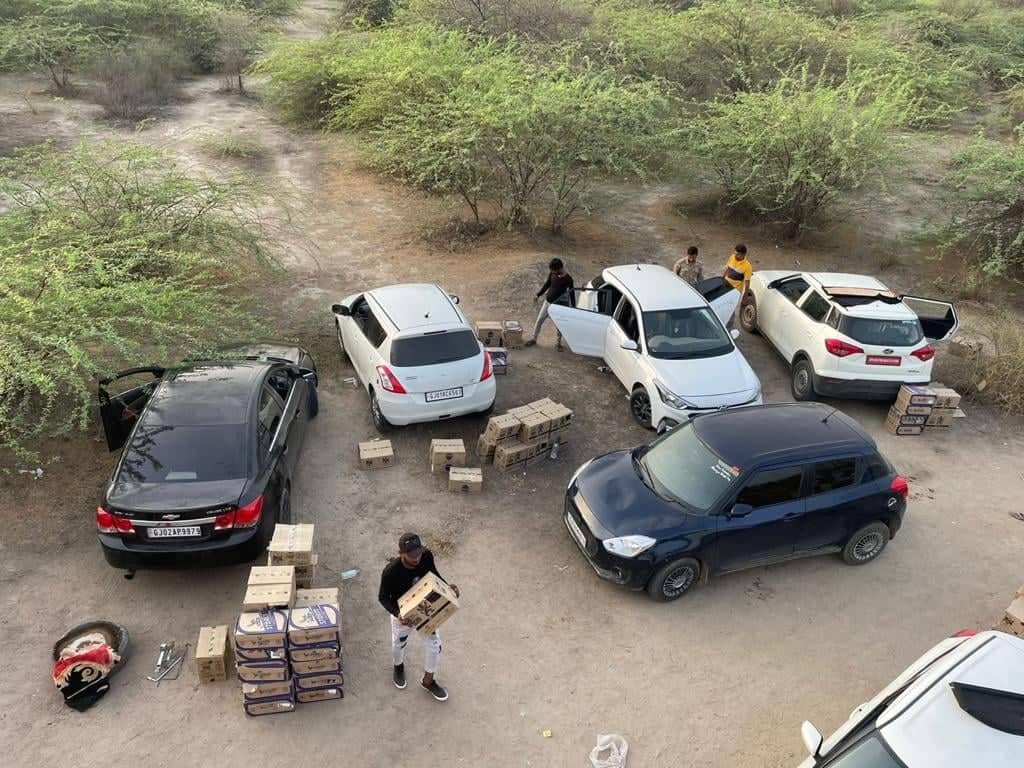 A fleet of 10 four wheelers and a truck was taken in police custody. The stock of liquor was seized during police raid in night before Rath Yatra of lord Jagannath in Ahmedabad city where tight security arrangements are being made by Gujarat police.