Director: Ravi Jadhav
Star cast: Riteish Deshmukh, Nargis Fakhri and Dharmesh Yelande
Rating: 3/5 stars
The Ganesh festival is over in Mumbai but the familiar sounds of the banjo-and-drums combination that boom out from street corners returns to the screen in Ravi Jadhav's first Hindi film. Director Ravi Jadhav, scores well in creating an authentic seaside slum backdrop for Taarat (Riteish Deshmukh) and his band and reproducing the street slang that gives the film much of its humour. He likes to sweep the Mumbai streets with his beloved even in a beautifully planned and executed dream song. After all, this is what he has seen.
Chris (Nargis Fakhri) leads a privileged New York life. She has the luxury of opting music as a career, unlike Tarrat and the members of his Banjo team, who play on the streets of Mumbai for survival. A Banjo band is little known even in the music circuit. Banjo has never been seen as an instrument that can replace guitar as the lead string. Truth be told, it was always a middle-class instrument, in this case, a lower-class. But, defiance, rebel and grit form the strings of banjo, and that's where it scores over heavy-sounding percussions. Some laugh, some just nonchalantly watch when Tarrat comes out of the gutter in the introductory scene. He might be a motor-mouth, but helplessness is written all over his face. He can't hide the fact that he extorts money for the local corporator, or he is a drunkard, or he has been a loser throughout his life.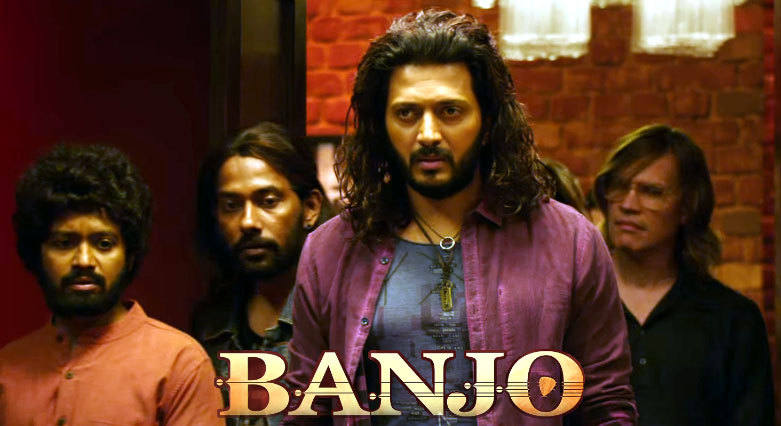 The intentional humour, written by Jadhav, Kapil Sawant and Nikhil Mehrotra, enlivens the scenes between Taarat and his fellow musicians Paper (Aditya Kumar), Grease (Dharmesh Yelande) and Baaja (Ram Menon). Luke Kenny does well too in the role of a local talent scout. The use of real locations adds authenticity to Taarat's character as an extortionist by day and a street musician the rest of the time. But, Taarat plays banjo at local Ganpati festivals and that's a sight to behold. There, he is the master and the universe takes cues from his notes. One such performance has reached Chris and now she is in India to make music with his team. Other team members are Greece (Dharmesh Yelande), Paper (Aditya Kumar) and Vaaja (Leslie). The story of the film is about the Banjo players from Maharashtra and how they show their art to everyone. We think this is a very nice story which will like by people and will make its place in everyone's heart. The trailer of Banjo has increased a lot of expectations on the movie. The movie revolves around this man who creates a group called 'Banjo' which became very popular after so many hurdles, difficulties but made successfully.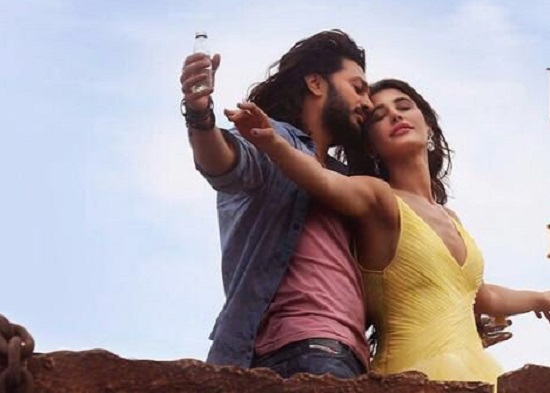 Taarat falls in love with Christina (Nargis Fakhri) in the mean time and there are few sequences in the movie which will make it to the climax. It's about crowded streets, roaming dogs, filthy bylanes, hopelessness and rearing spirits. Director Ravi Jadhav's world is a glossy version of usual Mumbai 'chawl' life. Tarrat and his gang dress like others of their age group, and you may not find any difference when they are in a mall, but they return to their houses in the evening to find that nothing has changed. It's still the same dull, hard life. So, it doesn't come as a surprise when two rival banjo gangs physically fight over the money they receive after playing at a Ganpati pandal. Money is what keeps them ticking. Otherwise they drink, even during their performances.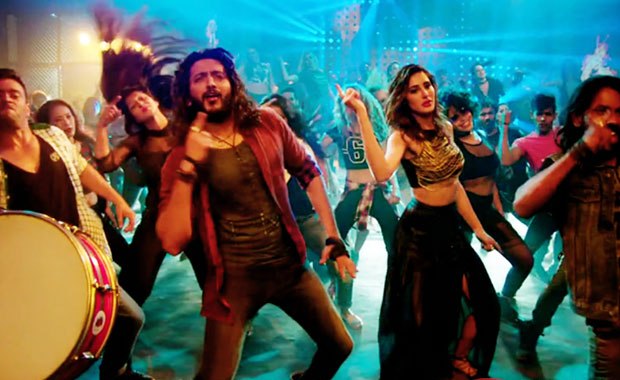 Though Riteish has a suave look, he has tried his best to shed it. He might be playing a typical Bollywood hero, but vulnerability crawls into his actions. In fact, this side of his personality overpowers the 'hero' one. The songs and the mood set up by Jadhav do the rest. Ravi Jadhav probably believes in serving 'vada paav' in a silver foil. You get introduced to key characters with some peppy numbers thrown in between. The canvas is spread, and the actors are ready to take the leap of faith. The constraints of commercial cinema kick in right here, and the film takes the safer route. A good musical drama suddenly changes into an average formula tale of a hero with a golden heart, villains who can consider a sudden change of mind, heroine with a knack for dancing and stretched dialogue-baazi. The second half keeps dragging for no apparent reasons. At one point, you even feel like watching another film in the ABCD franchise.
Thankfully, Jadhav realises it in time, and resorts again to the underdog story. Riteish has come out of his comfort zone and that's the best thing about Banjo. The actor who plays Corporator Patil in the film is also worth a mention. It's a film by someone who can see Mumbai with indigenous eyes. Scratch the filters and it's as raw as it always was. Like ABCD, another film that celebrates street talent (this time dancing), Banjo asserts that anonymous and self-taught musicians who slave away in Mumbai's hovels have more talent than established artists. The movie takes too long to make its point, and says little that is unusual or unique along the way. Show patience in the second half, and it may work for you. There's a lot to like in Banjo. Banjo is a very good movie to watch this weekend.