By Darshana Jamindar
Bharatiya Janta Party BJP Gujarat has released its manifesto for the upcoming elections to GMC Gandhinagar Municipal Corporation for 44 seats. Voting for the election to 44 seats in 11 wards of GMC will be on October 3. BJP Gujarat is campaigning for Gandhinagar Municipal Corporation elections with full force.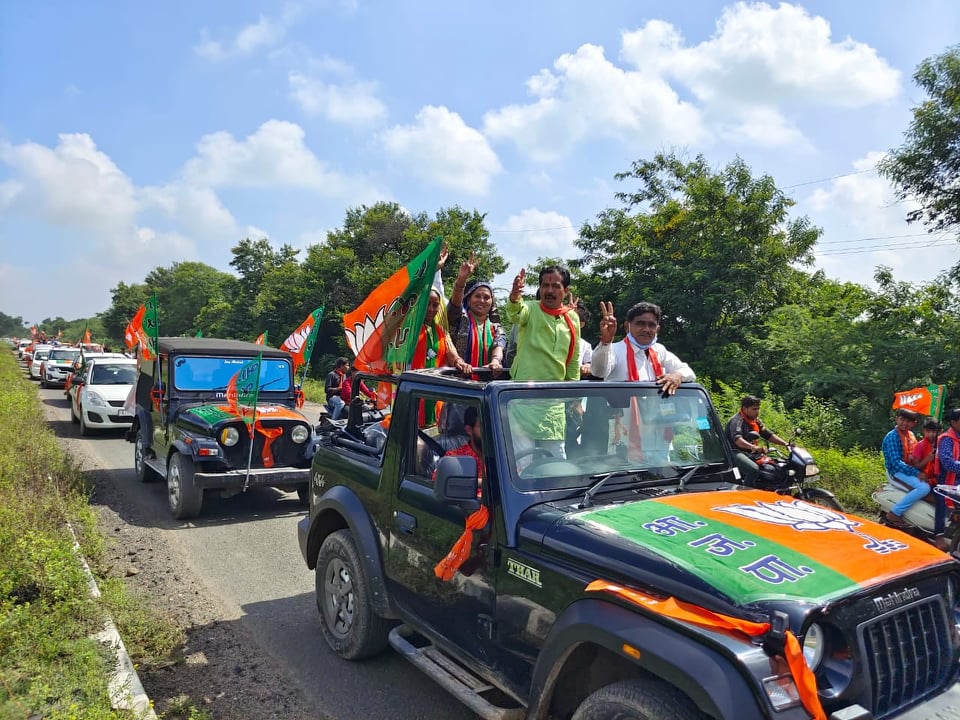 Today being last for campaigning 1000 strong bike rally was taken out by BJP partymen in Gandhinagar starting from Pethapur to Kudasan during 9 to 11 pm. Partymen were carrying flags with BJP logo. Road show in Gandhinagar will be led by Gujarat chief minister Bhupendra patel and state party president CR Patil.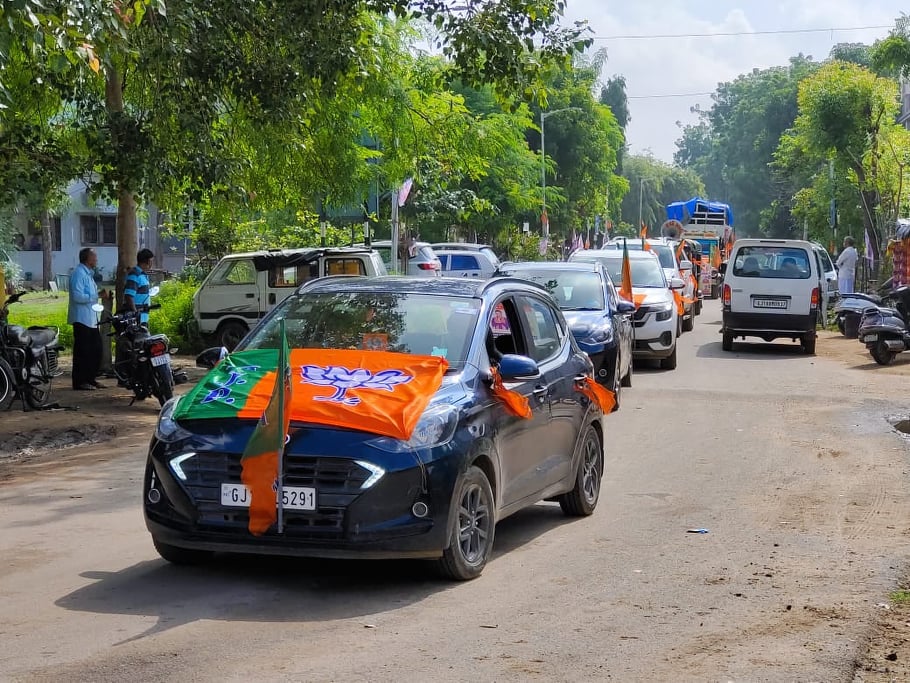 BJP look forward to give clean sweep to opponent Congress and AAP Aam Aadmi Party, who both are campaigning in Gandhinagar GMC constituency.
All parties are trying level best to influence voters ahead of GMC elections.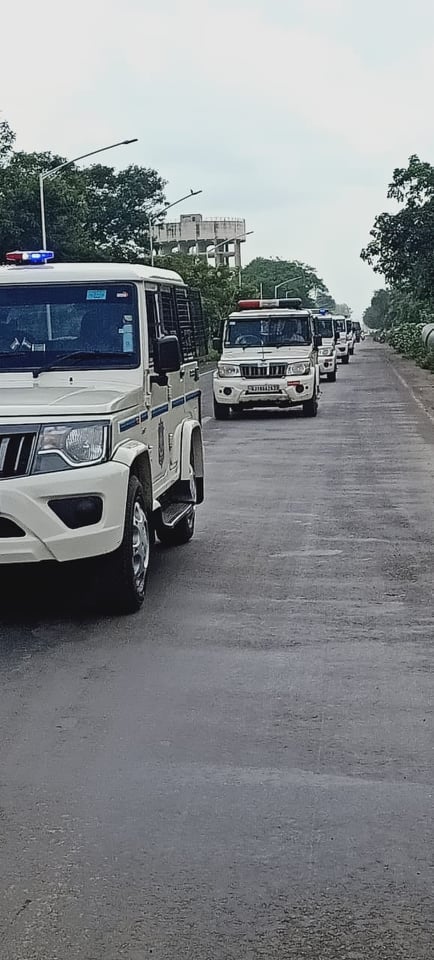 Election results will be declared on 5th October. There is a big political battle between BJP and arch rival Congress and with entry of AAP in Gandhinagar election. Triangular political battle would have nail biting moments.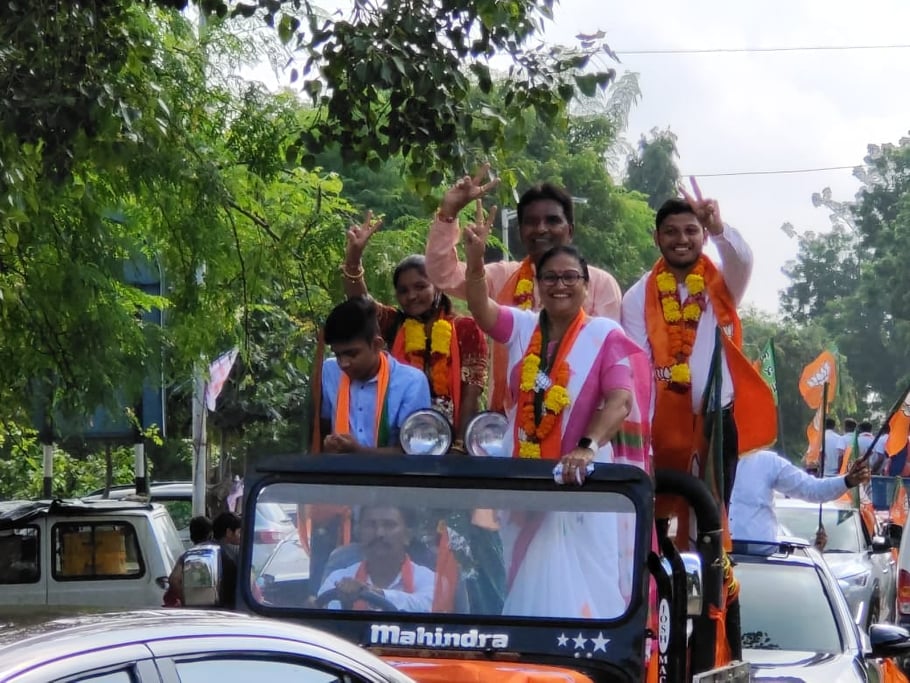 BJP has applied full force with a team of all ministers. Door to door campaigns are going on at last moment. Voters are seeking explanation for developmental works.
In Surat Municipal Corporation election AAP had clinched 27 seats and given big surprise and shock to Congress.