Today Gujarat Congress protested in Black attire protest, Congress Party MLAs were suspended in Gujarat Legislative Assembly at Gandhinagar.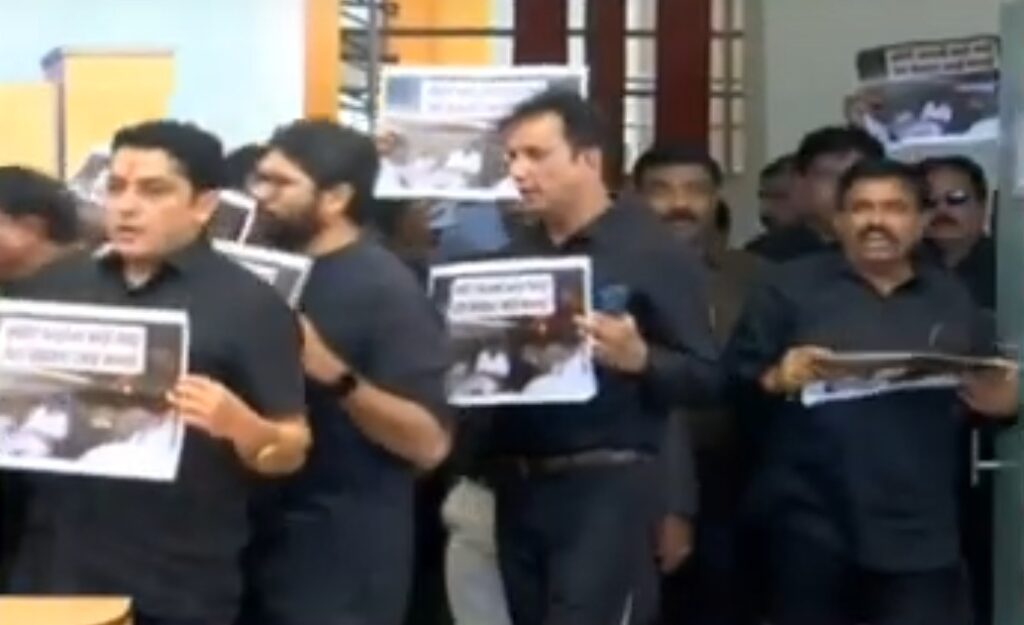 As soon as proceedings of the Legislative Assembly started, Congress MLAs had entered the well protesting in Adani case. All Congress MLAs protesting in well have been suspended a day today. Congress MLAs were pushed away from Assembly Well by carrying them out. Congress protested with the demand of JPC on issue of Adani, the MLAs were protesting in Assembly House. All these MLAs were taken out of the house after being suspended for a day.
Congress MLAs were carrying banner/placard on Modi-Adani relation and interacted with media outside Assembly House.