Today in Ahmedabad, Congress protest against VS Hospital privatization by BJP government.
Prime Minister of India Narendra Modi will inaugurate new VS Hospital built in the same campus on 17th January afternoon.
Congress is applying full force to protest privatization of VS Hospital by BJP government.
Congress workers protest to save VS Hospital by wearing black clothes.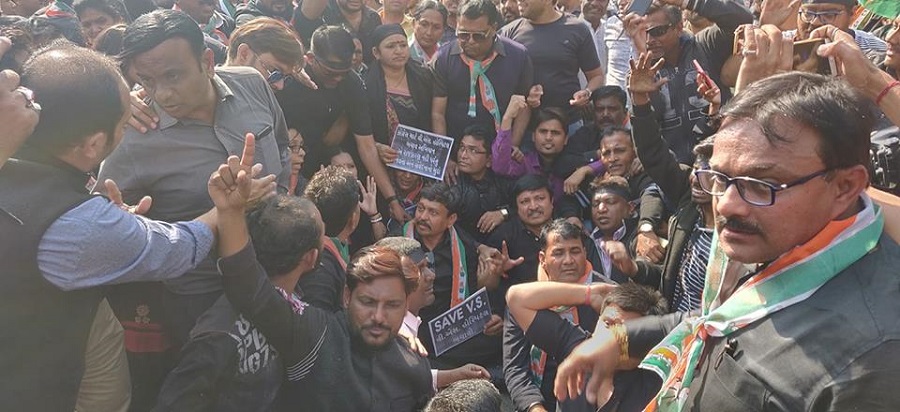 Congress protest against reduction in number of beds from existing 1,155 to 500 beds only. Protest was led by Gujarat Congress President Amit Chavda, MLA Gyasuddin Shaikh, former corporator Baddurddin Shaikh, former Ahmedabad Amyor Himmatsinh and Surendra Bakshi. Current AMC budget with provision for 500 beds only has been presented for the year 2019-20.