Today Gujarat Deputy Chief Minister Nitin Patel made an announcement that vaccination will be held this Sunday for those who are required to get vaccinated against Covid-19 by 31 July this year.
The vaccine will be given to those associated with business units on Sunday, July 25.
After second wave of Covid-19 in Gujarat, Covid cases have subsided and government is insisting on more and more vaccination.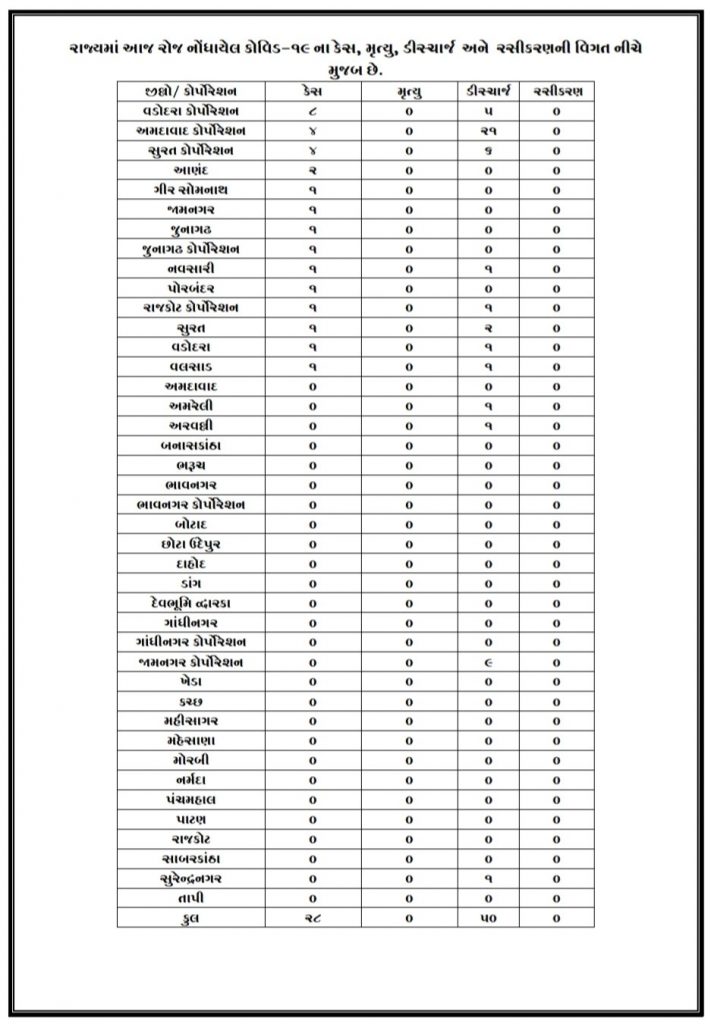 Yesterday in Gujarat 28 New cases of Coronavirus were registered, 50 patients were Discharged, 0 Deaths were reported.
There are 389 Active Cases, and 5 patients are on ventilator.