By Darshana Jamindar
An important step towards realizing dream of Prime Minister of India to provide self-reliance to local tribal women while preserving the environment by launching electric vehicle to promote greenness of environment.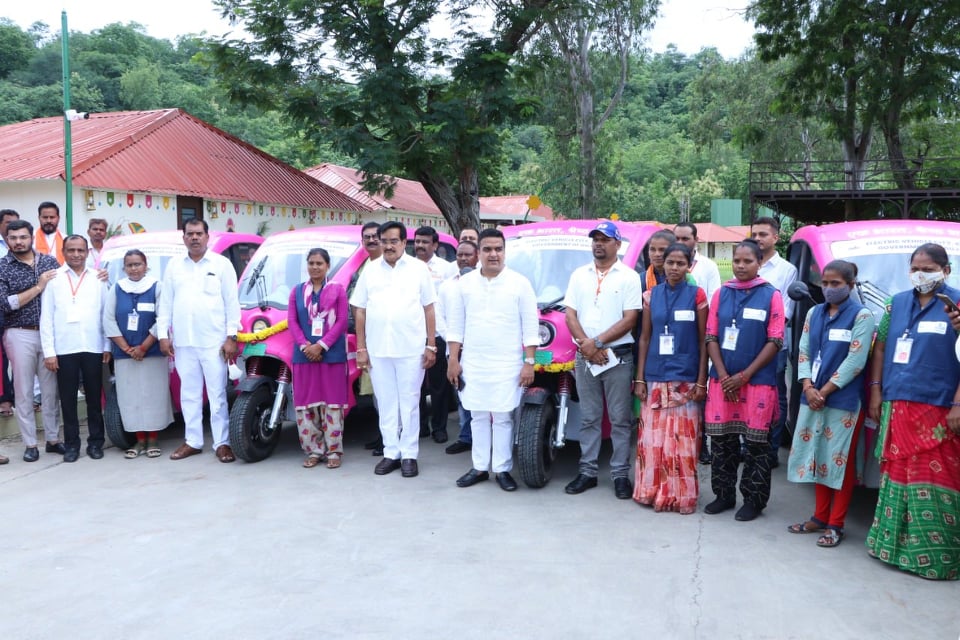 On the first day of BJP Gujarat EXecutive Meeting MP CR Patil and MLA Harsh Sanghvi traveled in E-Rickshaw.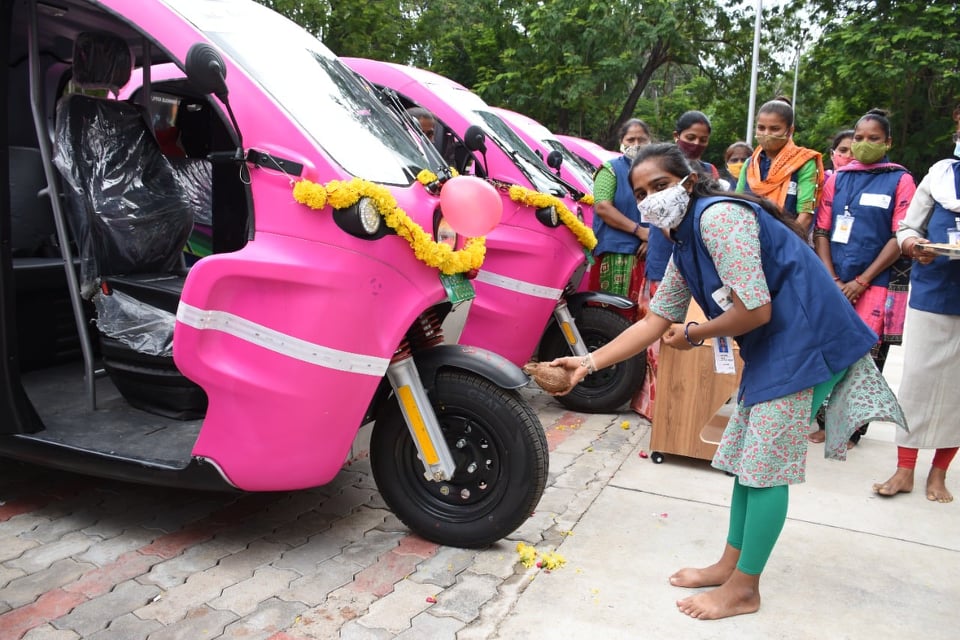 Prime Minister Narendra Modi has installed Kevadiya in the world's highest statue to pay tribute to Sardar Patel, Bharat Ratna Iron Man, creator of united India, and to remember his contributions for the country by future generations. Ample of tourism projects have been implemented to promote eco-tourism through socio-economic developmentof tribal region, which has made the place a world-class tourist destination today, as well as set an example of providing employment to the locals.

It has been far-sightedness policy of PM Modi to develop the tourist destination along with environmental protection and promotion. Taking a unique and novel step in this direction, on the World Environment Day on 5 June 2021, PM expressed his determination to run battery powered vehicles with good intention of reducing pollution in the SOUADTGA area. Realizing this, E-Rickshaws operated by about 10 women have been implemented on an experimental basis from today.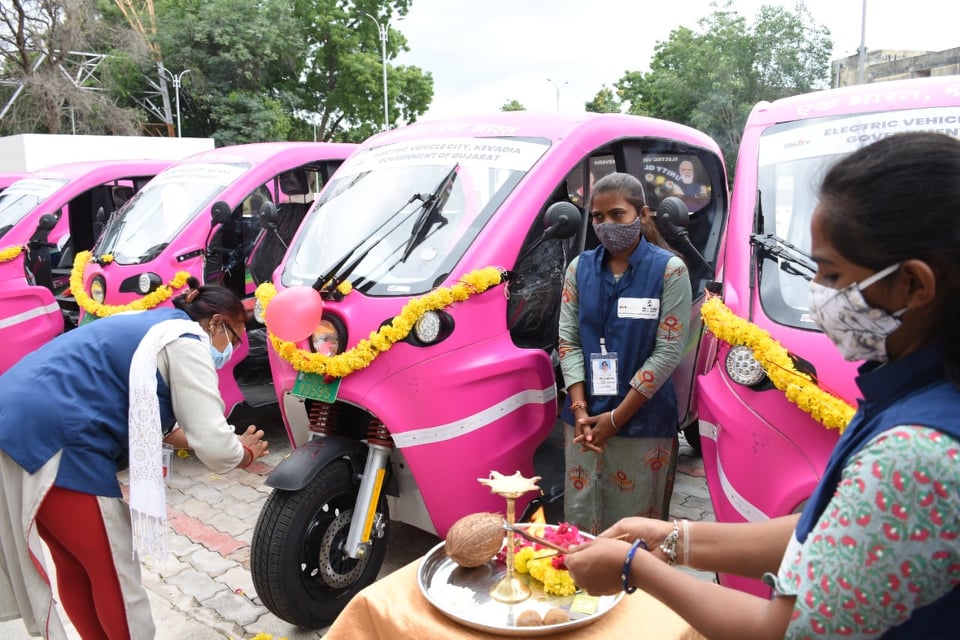 Towards this, about 60 local tribal women have been imparted with a formal training in E-Rickshaw operation at Ekta Skill Development Center in Kevadiya so that women can walk. At present, another batch of 27 women are also being trained to operate E-Rickshaws.
Navsari MP CR Patil, who arrived in Kevadiya on first day of BJP Gujarat's Executive Meeting today, rode in a women-driven E-Rickshaw, accompanied by MLA Harsh Sanghvi of Majura Assembly.

MP Patil in his response said that decision to build the first E-Vehicle Zone was expressed by Prime Minister and its first phase has started from today. Today I have traveled in a women led E-Rickshaw. I am very happy and I would also like to congratulate the ladies.
Women drivers were very happy with launch of E-Rickshaws from today.