A total of Rs 12,534.26 crores have been directly deposited in the bank accounts of 63.49 lakh farmers under the Prime Minister's Kisan Samman Nidhi.
Development of infrastructure for fishing in mangrove and new port as per European Union standards for development of fisheries is under progress. Such operations have also been carried out at Madhwad, Sutrapada, Veraval and other ports and 33 fisheries centres.
With an aim of providing food security to needy families, Prime Minister Narendra Modi launched the Pradhan Mantri Garib Kalyan Anna Yojana during the Coronavirus pandemic. 3.47 crore members of 71 lakh families in Gujarat are benefiting from this scheme.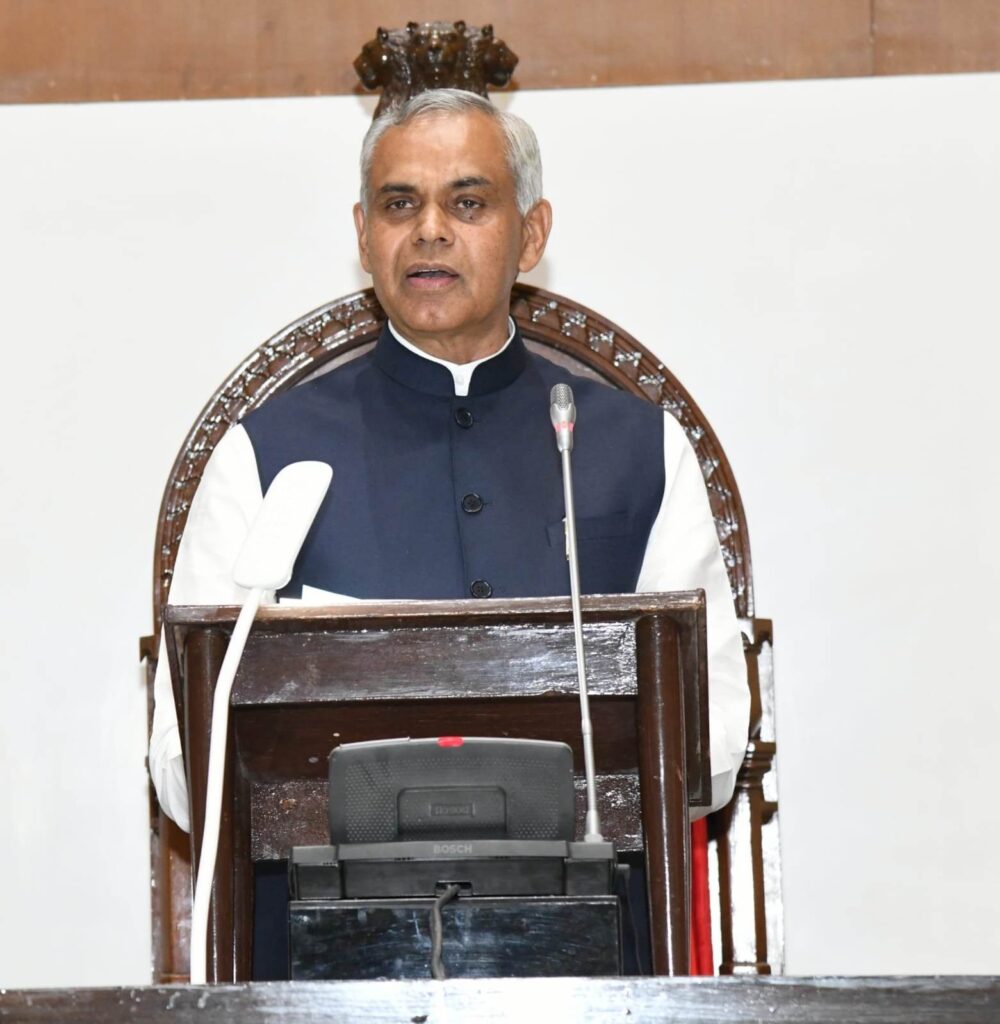 ▪ As ration card is integrated with Government of India application DigiLocker, ration card holders can download their ration card on their mobile at home, and can easily access various services related to the ration card online through the My Ration mobile application.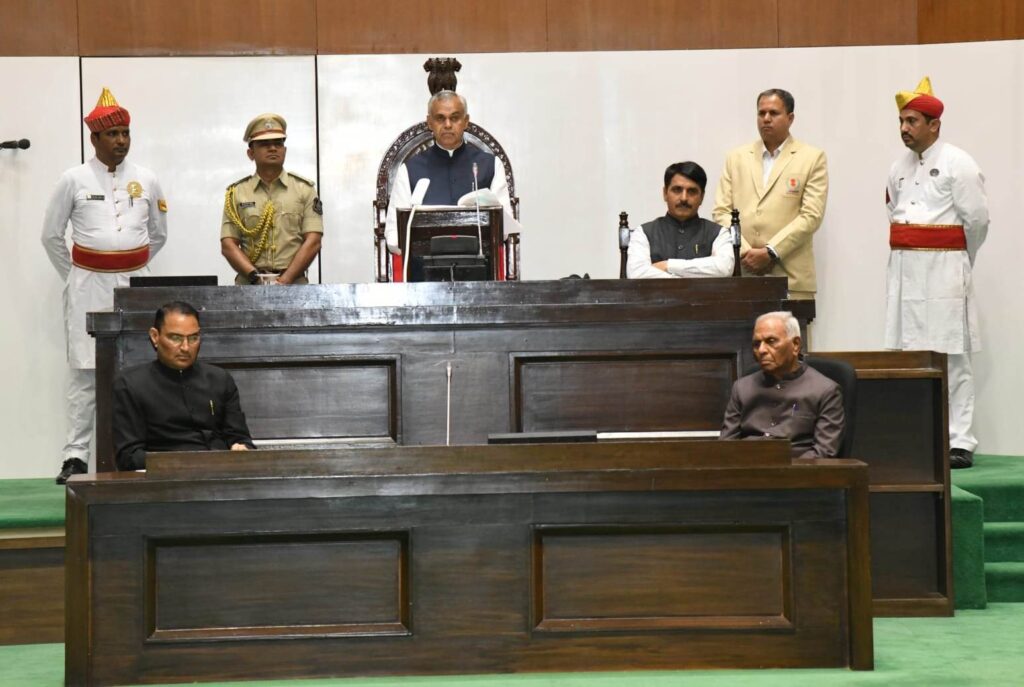 There are currently 36 medical colleges functioning in Gujarat. Last year number of seats in the undergraduate course MBBS was 5700, it has increased to 6,350 this year. The number of seats in post graduation has increased to 2065 from 1,951 last year.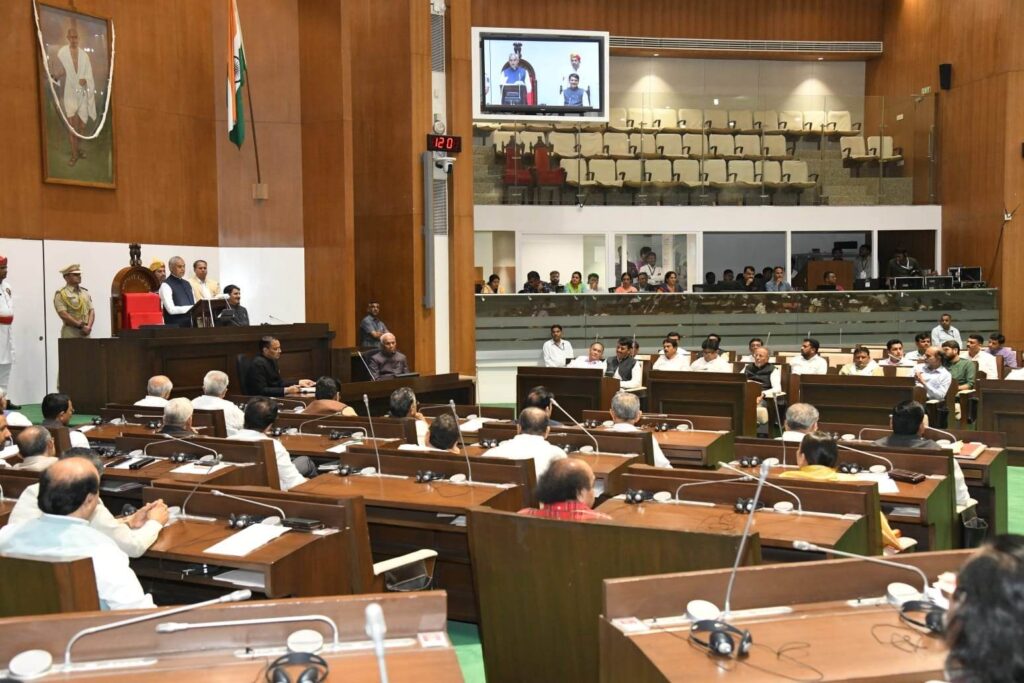 ▪ 1 crore, 67 lakh beneficiaries have been registered for Ayushman card till December 2022 under Pradhan Mantri Jan Arogya Yojana Chief Minister Amrutam Yojana. 2,811 hospitals in Gujarat have come forward to benefit from this scheme.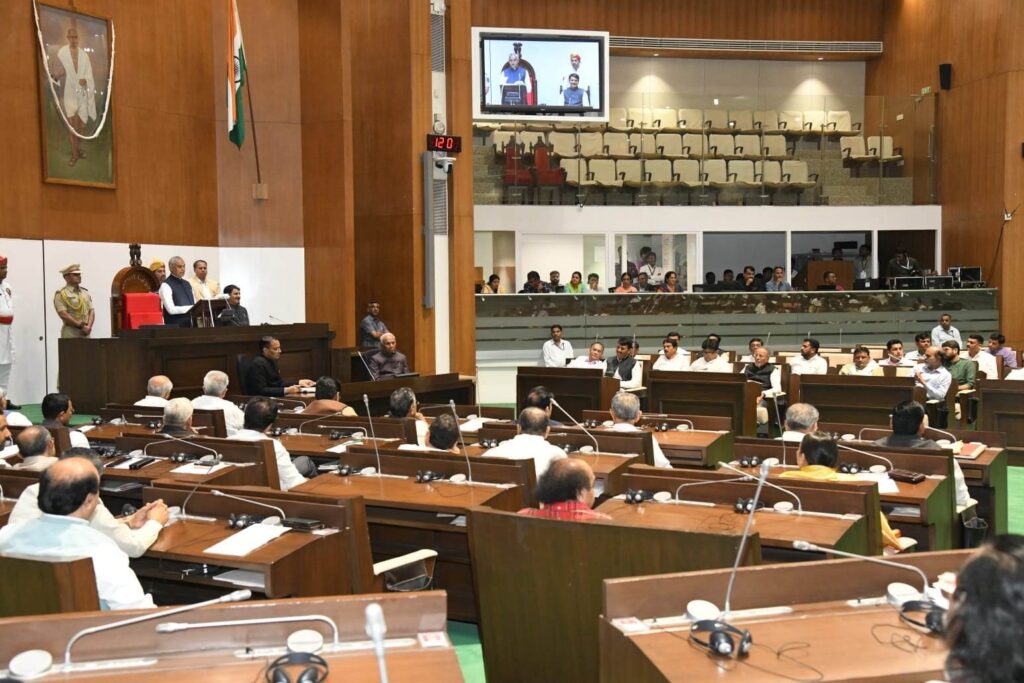 ▪ Primary test kits have been developed by state government to prevent food adulteration and create public awareness. Gujarat is the first state in country to have such a kit.
▪ Under the One Nation, One Dialysis program, dialysis services have been made available in all talukas of Gujarat.
▪Nal Se Jal Yojana under Jal Jeevan Mission: 33 districts, 247 talukas and 18,187 villages of Gujarat have been declared 100 percent Har Ghar Jal.
▪ In Gujarat, there has been no increase in farmers' power rates in last 16 years by state government.
▪Gujarat is giving special importance to non-conventional energy production which is pollution free. Gujarat has achieved a production capacity of 19,333 MW in this sector.
▪Madhyan Bhojan Yojana has now been given a new name by the Government of India as 'Pradhan Mantri Poshan Shakti Nirman Yojana' – 'Pradhan Mantri Poshan Yojana'.
Ahmedabad, Surat, Vadodara, Rajkot, Gandhinagar and Dahod have been selected under 'Smart City Mission' by Government of India.
▪Government of Gujarat to religious institutions located in 8 Municipal Corporations and 156 Municipal Corporations of the State; Its properties are exempted from property tax.
▪ 4,337 kilowatt capacity solar rooftop has been completed in various pilgrimage centers of the state. Hence 63.32 lakh power units will be generated annually and there is potential for power saving of estimated Rs 316.60 lakhs.
▪Gujaratis going on Indus Darshan Yatra at Leh-Ladakh under Sindhu Darshan Yojana; A financial assistance of ₹15,000 per pilgrim is given to a maximum of 300 pilgrims per year. Since the inception of this scheme, 846 pilgrims have benefited so far.
▪ Air ambulance service has been started by state government from 21 March 2022 to transport patient to the hospital in case of emergency.
▪Gujarat State ranks first in the country in registering on the Apprentice Portal. 32,792 units have registered.
▪ In the year 2021, state of Gujarat has been ranked first in providing employment through employment offices across the country. According to the MOSPI survey, the unemployment rate in Gujarat is only 2.2% against India's unemployment rate of 4.2%.
▪ On E-Shram portal By February 13, 2023, more than 91 lakh unorganized laborers have been registered through self-registration and Umang application.
▪ For the first time, 100 percent posts of Taluka Development Officer, administrative head of Taluka Panchayat, backbone of the three-tier Panchayat system, have been filled. This can be considered a historic step.
▪ Under the leadership of Chief Minister Bhupendra Patel, State Government has decided to expeditiously undertake the construction of new Panchayat houses of all Gram Panchayats and has empowered the District Development Officer to grant necessary in-principle and administrative approval.
▪ Under digitization of district and taluka panchayat records, 7 crore pages of 4 lakh files in 33 districts have been digitized in last 7 months.
1,484 Gram Panchayat Bhawans, 37 Taluka Panchayat Bhawans and 6 District Panchayat Bhawans of State to save electricity bills