Ahmedabad, January 7, 2023: ITC Narmada, the premium luxury property of ITC Hotels, just added another feather in its cap, as its signature vegetarian restaurant Royal Vega, recently received a certification from the Sattvik Council of India. The Sattvik Council of India is the world's first vegetarian food safety and regulatory compliance authority, dedicated for vegetarian and allied adherents.
The Kitchen of Royal Vega is certified to be preparing vegetarian food that is processed with Sattvik principles and standards under the Sattvik Verification Scheme, the certification mentions.
Royal Vega received the certification under the Madhya/ Laghu Category, which usually certifies large hotels of 800 to 1,000 square feet size for food safety standards for vegetarian food and cuisine.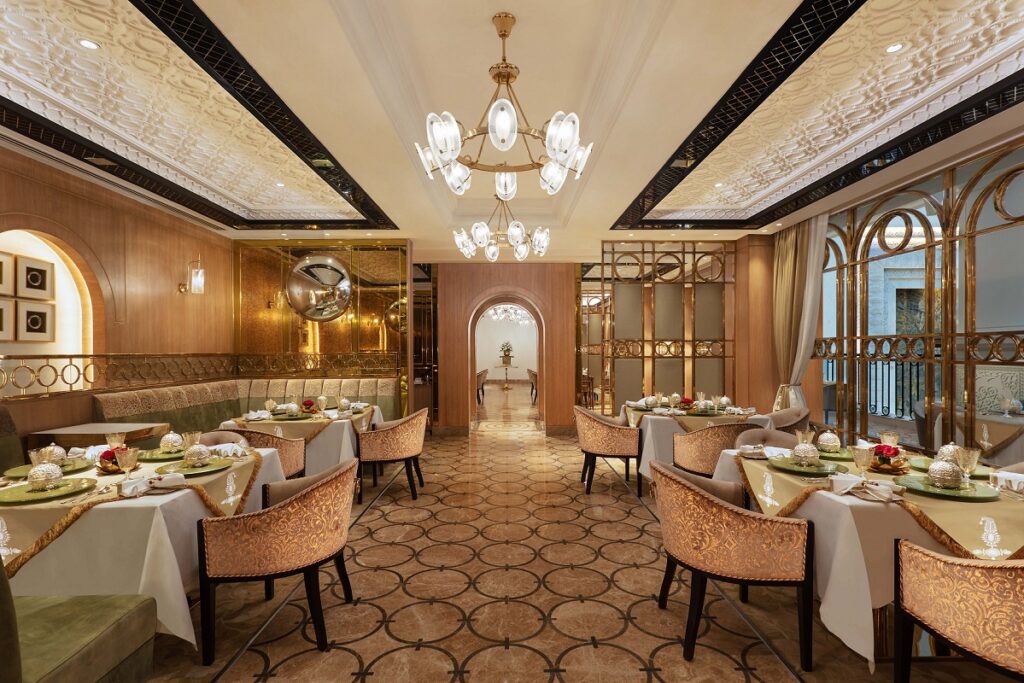 "The Sattvik Council adopts a thorough approach in identifying a diner's commitment to serving 100% vegetarian food to its consumers by evaluating a series of standard operating procedures that are required to be in place. The recognition bears testimony to ITC's commitment to adhere to the highest standards in its hospitality offerings to the patrons," said Mr. Keenan McKenzie, General Manager, ITC Narmada.
Royal Vega offers its patrons the best of both worlds – it brings to them a world-class dining experience while keeping the patrons rooted in the Indian ethos. Its carefully curated menu focuses on three objectives: sourcing local ingredients to the extent possible, exploring every opportunity to utilize seasonal produce and adhering to the principles of Ayurveda and identifying authentic combinations that elevate the taste of the dish.
One of the three signature vegetarian Thalis offered at Royal Vega is the Karnavati Thali. It is named after the world heritage city of Ahmedabad — also known as Karnavati, back in the 11th century. It offers a delectable culinary experience rooted into the state's diversities as it integrates different cuisines from across the state.
"Ever since the hotel's opening, Royal Vega has received an overwhelming response from the patrons of Ahmedabad and those arriving here from other parts of the country. The certification enables us to continue serving our patrons with greater conviction in our hospitality," Mr. McKenzie further went on to say.