Today in Ahmedabad, Illegal constructions demolished in Law-garden food court.
After directive from Gujarat High Court to AMC Ahmedabad Municipal Corporation of issue of traffic congestion, AMC team had become proactive and demolished decade old food court at Law Garden.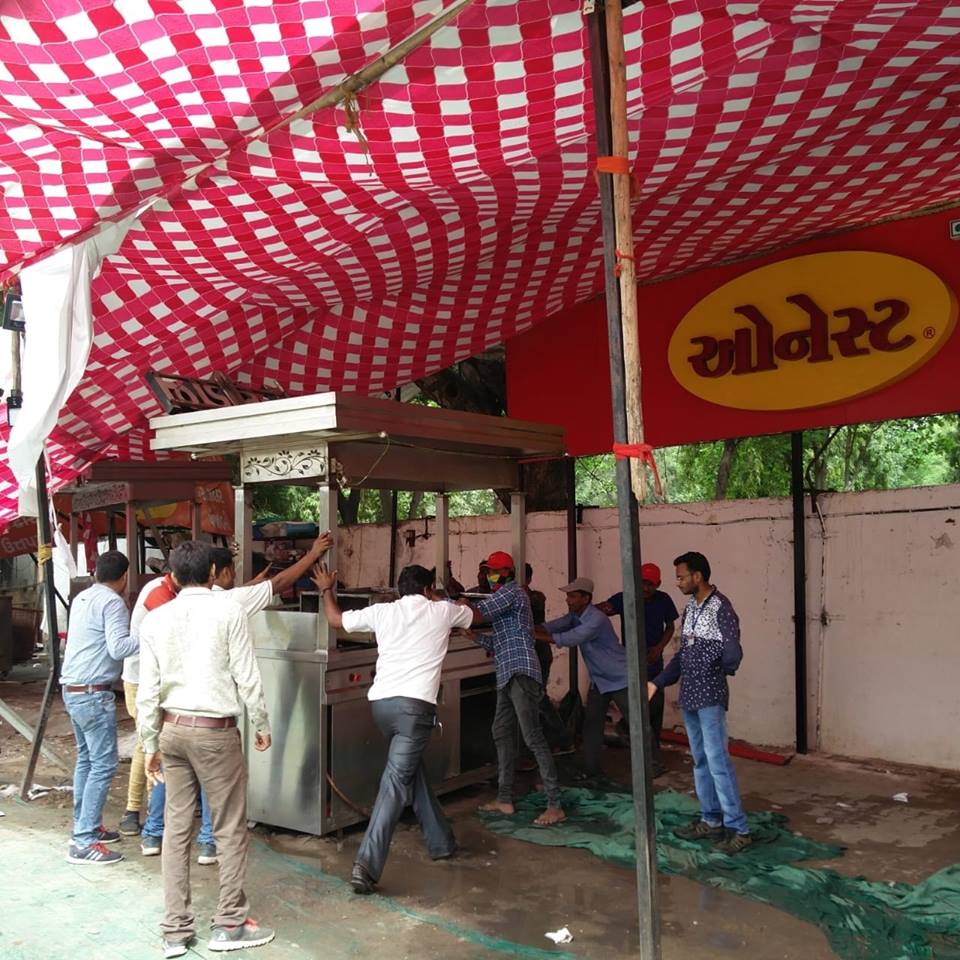 Court felt that food court owners were not able to manage traffoc issues properly.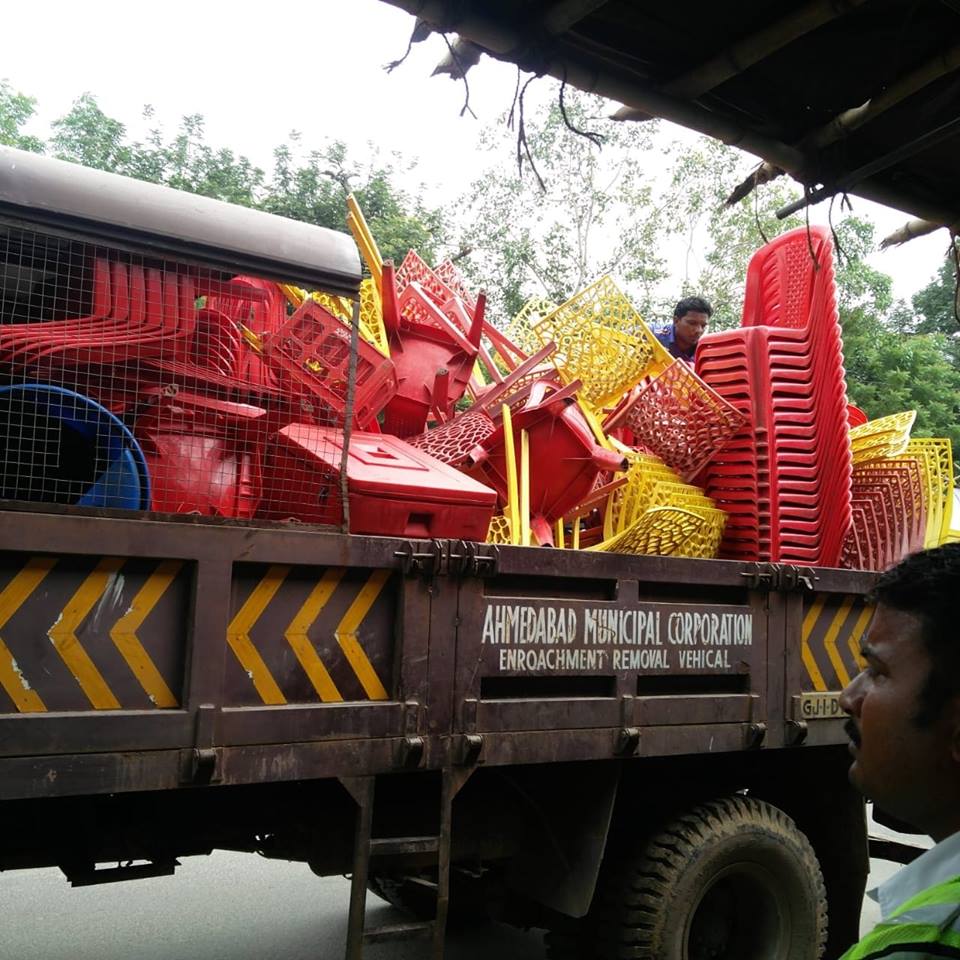 Health team along with AMC and Navrangpura police at the Law Garden demolished 39 food establishments at Law Garden.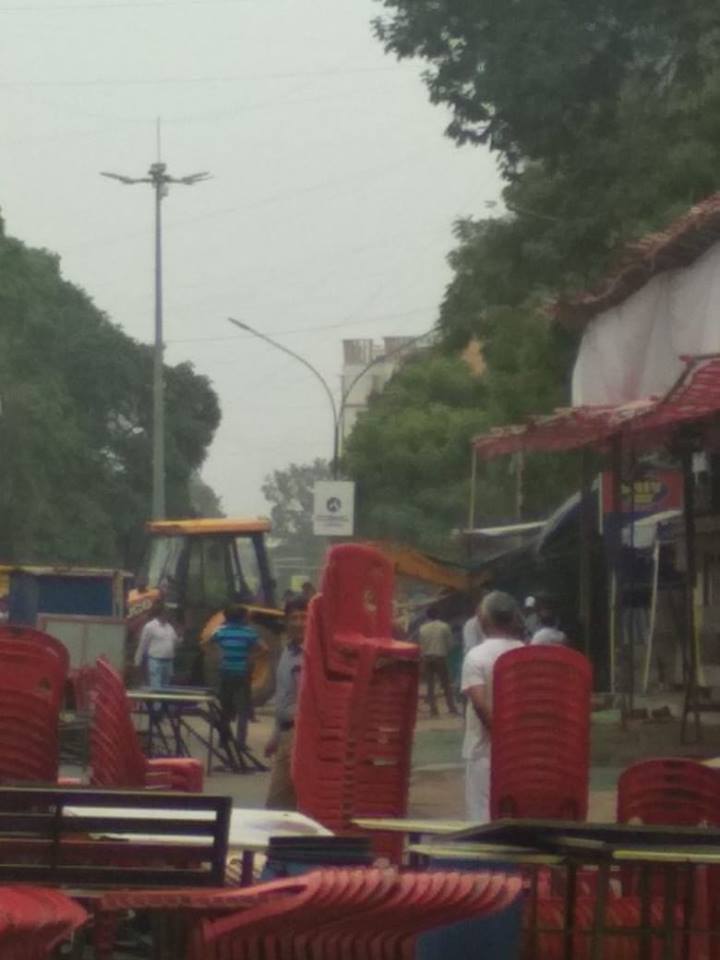 One lady of sandwich shop owner  was fainted on seeing AMC demolishing their shops. She was taken by police to VS Hospital, in absence of ambulance.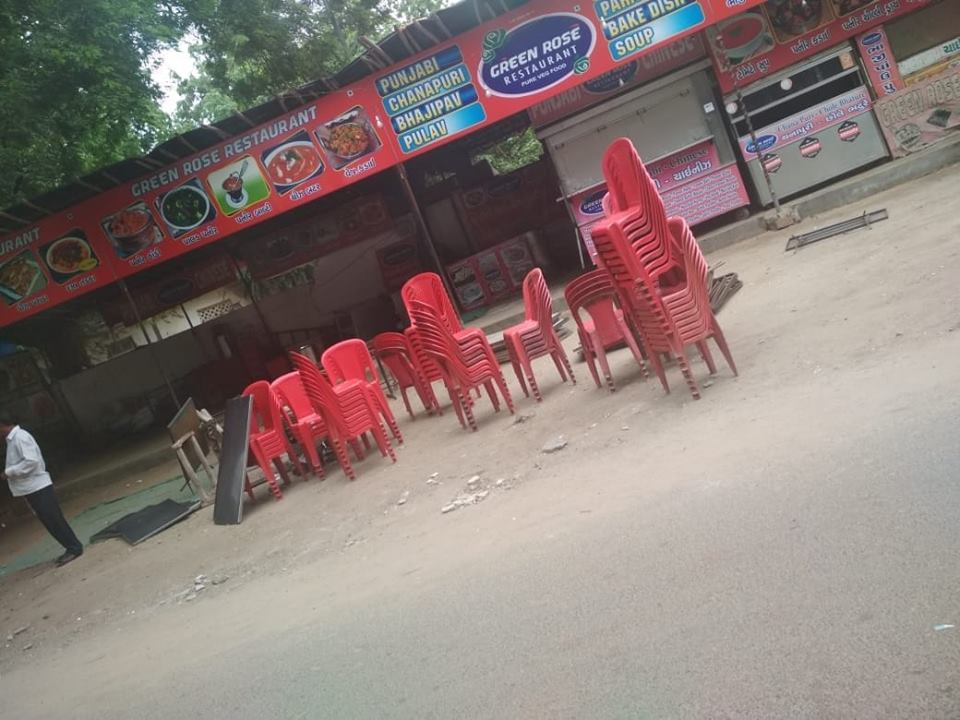 Incident of friction between, shop owners and AMC team were seen. Some local activists have tried to intervene in the matter.

Now the vendors at Law garden food court raises the questions that, they were doing business for decades to gather and where they will suddenly go for business. Food vendors complaint that AMC team did not give them any notice.