Rajkot fire in groundnut Godown scam: FIR by Collector
In Jetpur fire at Godown with groundnut stock mishap, Stern action will be taken against agencies involved in groundnut scam said Rajkot district collector to media today.
Mud was found from burnt sack of groundnut at the godown. Collector visited the NAFED owned Godown.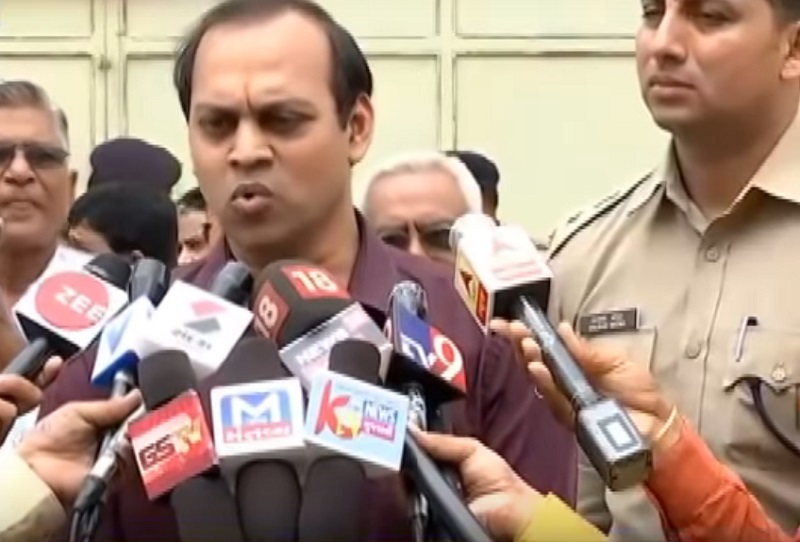 In fire incident in a NAFED owned godwon on Rajkot Gondal highway 43,000 bags of groundnut were spoiled.
It is estimated that groundnut stock worth Rs 17 crores was burnt in the incident.
VIDEO OF RAJKOT COLLECTOR ON THE SCAM

Even, RC Faldu & Gujarat CM Vijay Rupani Assured Investigation in the Scam .
FIR has been filed by Rajkot Collector against responsible people.