The Brand aims at opening 400+ stores in the next 5 years
11th September 2023:Melorra (www.melorra.com), one of India's fastest-growing D2C brands today, is proud to announce the grand opening of its franchise Experience Centre in Ahmedabad, further solidifying its presence in the heart of India's bustling jewellery market. The store was inaugurated in the presence of Melorra's Founder and CEO, Ms. Saroja Yeramilli, on the 11th of September, 2023.
Melorra has revolutionised how Indians perceive and purchase gold and diamond jewellery, offering trendy, lightweight, and fashion-forward designs that cater to today's consumers. With 25 Experience Centres successfully operating pan India, this 26thnew store in Ahmedabad marks a significant milestone in the brand's mission to make precious jewellery more accessible and stylish, with over 70% of our Gold and Diamond Jewellery designs priced under ₹ 50,000. The brand offers its customers a seamless Omni-channel shopping experience and launches over 75 new designs every week, enabling customers to stay updated on the latest trends.
Located at Showroom no. 3, Shilp Satved, this Experience Centre promises a new-age shopping experience. Visitors can explore Melorra's collections, featuring gold and diamond jewellery pieces that reflect the latest fashion trends, with 18,000+ unique and trendy designs for everyday wear.
The brand has experienced significant growth over the past year, and the trend is anticipated to continue with plans to open 400+ stores in the next five years. Melorra has already made its impact across the nation by delivering to over 3,000 cities, towns, and villages, from those with less than 10,000 residents to those with a population of more than 1 million. Melorra now records ARR $100MN and aims to reach $1 billion in sales over the next five years.
On the launch,the Founder and CEO of Melorra, Ms. Saroja Yeramilli, said, "In our relentless pursuit of redefining how India adorns itself, Melorra is thrilled to introduce our 2nd Experience Centre in Ahmedabad, adding to our continued success. Every piece of jewellery should tell a unique story, and this new centre embodies that belief. It's not just a place to shop; it's a journey through the latest trends in style. At Melorra, we believe that customers walk in not just to buy jewellery, but also to stay on top of the latest international fashion trends and hence, we have designed our stores keeping them in mind. We are dedicated to making fashion-forward jewellery accessible to all, and we can't wait for our customers to explore the world of Melorra at Ahmedabad before the festive season."
At Melorra's Experience Centres, customers can shop worry free with digital checkouts. The stores are equipped with Bliss Bar where women can get along their friends, have fun trying Melorra's latest jewellery or just go through the recent trends.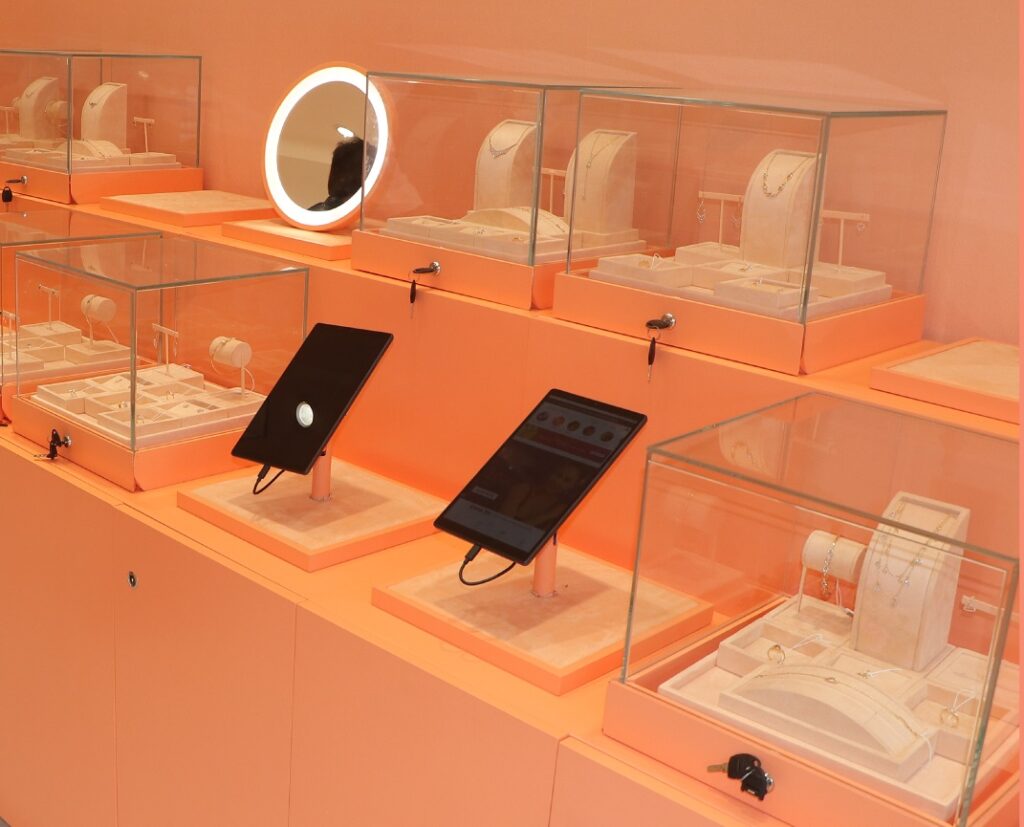 Melorra's success story has been remarkable, with accelerated growth over the past year and exciting prospects for the upcoming festive season. The brand has made its presence felt across India, the UAE, the USA, the UK, and Europe. Melorra, currently recording revenue of 350 crores, aims to become a $1 billion company within the next five years.
Melorraalso invites interested individuals and businesses nationwide to join them as Franchise Partners under the Franchisee Owned Franchisee Operated (FOFO)model that allows them to grow in the billion-dollar everyday jewellery industry.