Rahul Gandhi held discussions with all the leaders. Dr. Raghu Sharma, In-charge of the state, remained present in the meeting. Leader of the Opposition along 4 to 5 Vice Presidents will be announced.

Ashok Gehlot to be given special responsibility in Gujarat. Jagdish Thakor's name leads in president post. If there will Patidar president then OBC Leader of become leader of Opposition most likely Virji Thummar-Punjabhai Vansh to be Leader of Opposition. A new face will also come in women's president will save all castes equation in the party.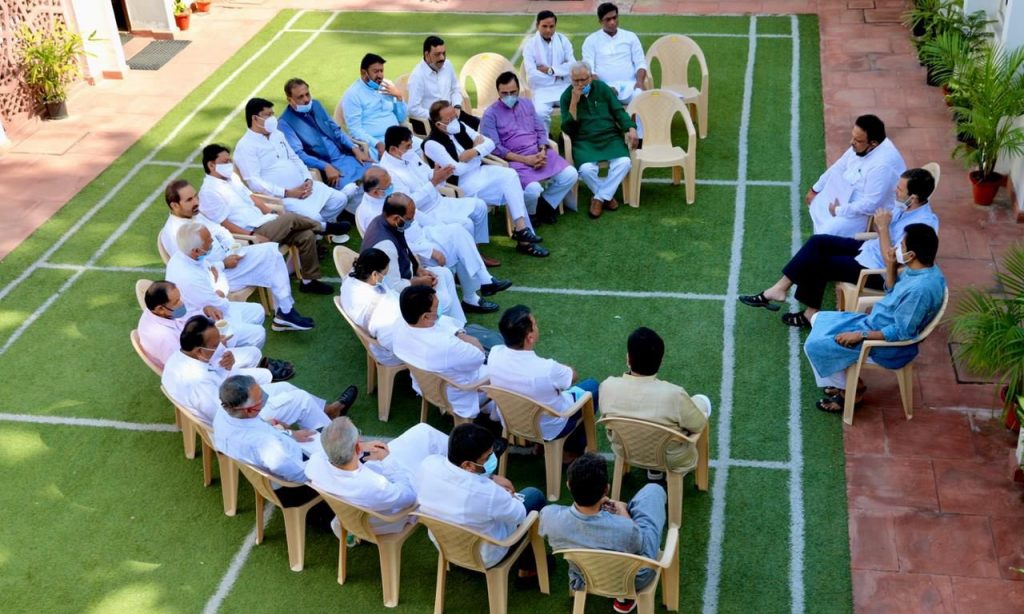 More than 15 district city presidents will be replaced before state assembly elections.4 young secretaries will be from the center Dr. Raghu Sharma will be ordered to camp in Gujarat. Booth management will be given prime importance.