As per recent notification by Food Safety Commissioner of  Food And Drugs Control Administration, Gandhinagar any customer going to restaurant in Gujarat now will be able to visit kitchen to check on the cleanliness.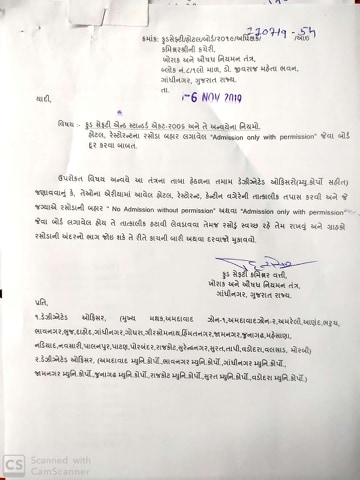 Hotel and Restaurant owners will not be able to fix board "No Admission Without Permission" outside kitchen and restrict entry of outsider to the kitchen.
All kitchen in Restaurant or Hotel either to have door or window allowing customer to check cleanliness according to Food And Drugs Control department.