As COVID 19 cases in Gujarat have reduced, state home department has announced further relaxation in curfew timings for hotels and restaurants.
As per the new notifications, hotels and restaurants can provide home delivery service up to 9 pm.
Curfew relaxation given to following four categories
Patients, pregnant women can travel during curfew timings with an attendant
Passengers on to or fro journey from railway, airport, and ST bus stand provided they carry valid tickets
People moving out due to emergency, need to have an identification card and doctor's prescription
People given exemption to be out during curfew timings will need to wear a mask and maintain social distancing
Earlier on May 26, curfew timings in 36 towns and cities were reduced by the Gujarat government. New timing was applicable from May 28 onwards. New curfew timing was 9 pm to 6 am.
Gujarat government had on May 17 announced that the night curfew in place in 36 towns and cities of Gujarat including the 8 municipal corporations will continue up to May 20.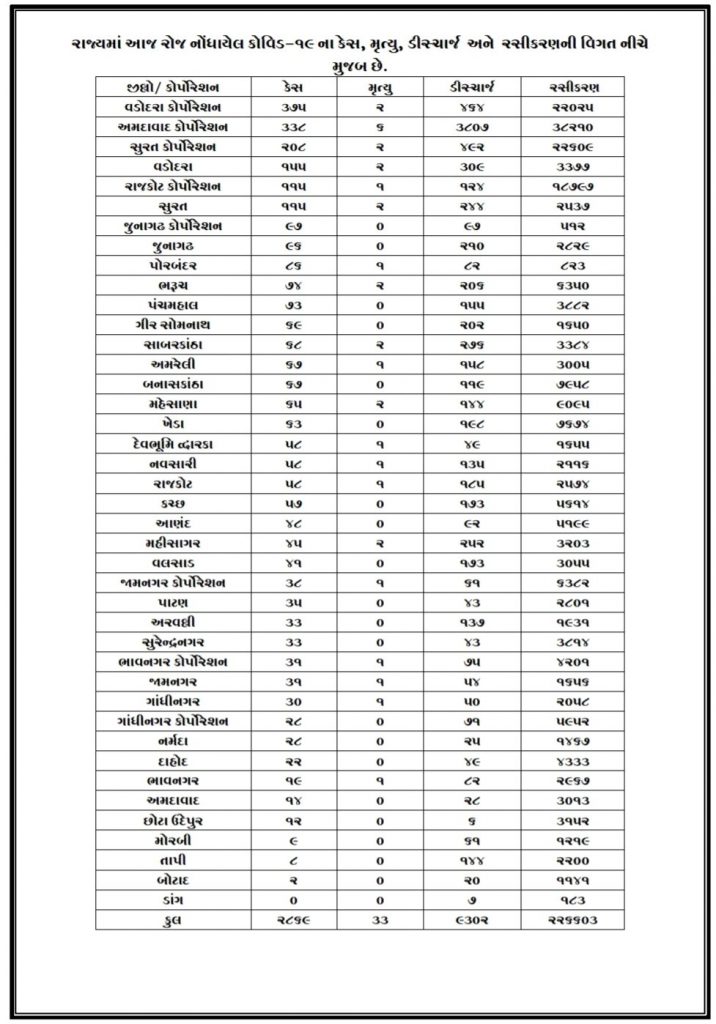 2869 New Covid cases registered in Gujarat today.
9302 Discharged 33 Deaths reported today.
There are 49,082 Active Cases,583 patients are on ventilator.
2,26,603 Got Vaccine Today 1,13,346 people between 18-44 got first dose