Today afternoon in Ahmedabad city near Vaishno devi circle Slab of under construction site named Panache has collapsed the slab was dragged. Construction labors were found without helmet. No any medicine or medical kit was provided to wounded laborers for 15 minutes. It is learnt that nobody bothered to call Ambulance for atleast 15 minutes and were just watching wounded laborers.
Today Three laborers were injured when a slab suddenly collapsed at under construction site named Panache near Vaishnodevi Circle on Ahmedabad city on SG Highway. The injured laborers include one male and two females. Between 4:30 to 4:45 pm in the evening, slab of the building suddenly collapsed and during the mishap gross negligence of the builder came to light. When the slab was being filled on first floor, the slab suddenly collapsed and accident took place. However,construction laborers were found working without wearing Helmets since morning where the work was going on at the construction site.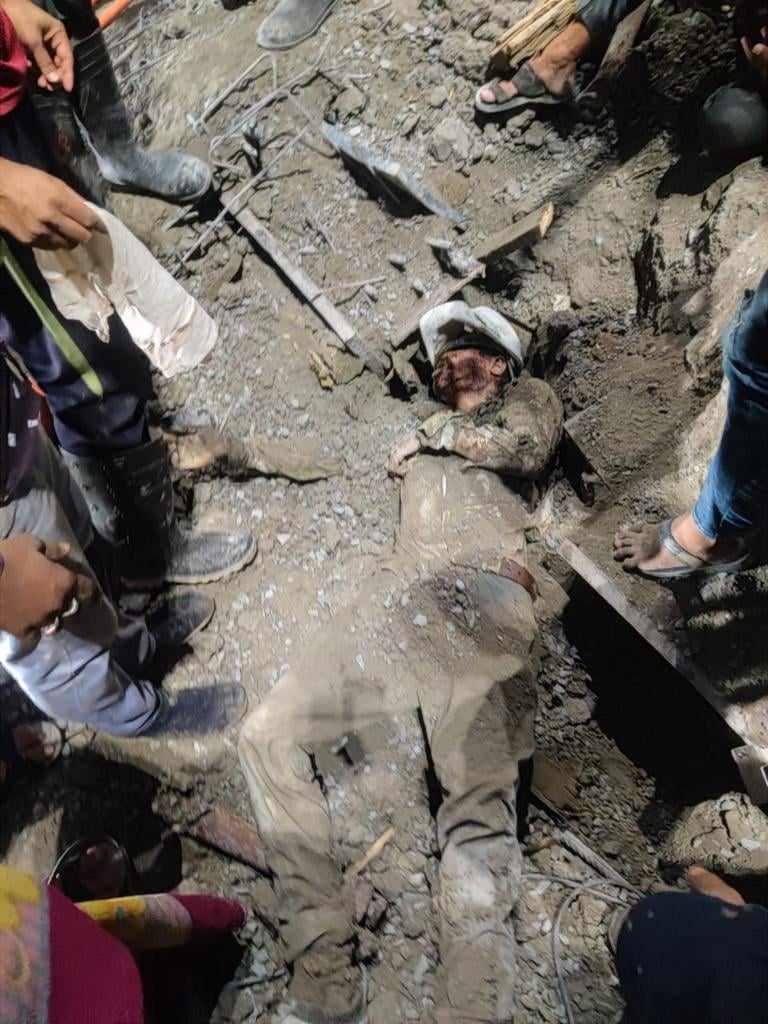 https://www.instagram.com/p/CuHQP0EgkcO/
There was no First Aid Kit at the construction site. Professional builder always takes care of safety measures were lacking at the Panache construction site. When the incident occurred, no Medicine or First Aid Kit treatment was found or given to any laborers by builder or supervisor. Apart from this, there was negligence that neither the supervisor nor the builder even called 108 Ambulance. When 108 Ambulance was called by a media man, the ambulance arrived around 5:07pm. It is learned that laborers were taken to Sola Civil by 108 team. When the laborers were injured, there was no one to ask them for water.Contractor of the laborers was constantly arguing that no one was hurt. Most of the laborers who were working
As per media source.