Today morning heavy rain lashed in Saurashtra including Jamnagar, Junagadh and Rajkot
In Jamnagar 177 mm rain from morning. 121 mm rain in just two hours. Massive rains hit saurashtra. In Junagadh city 263 mm rain till today morning.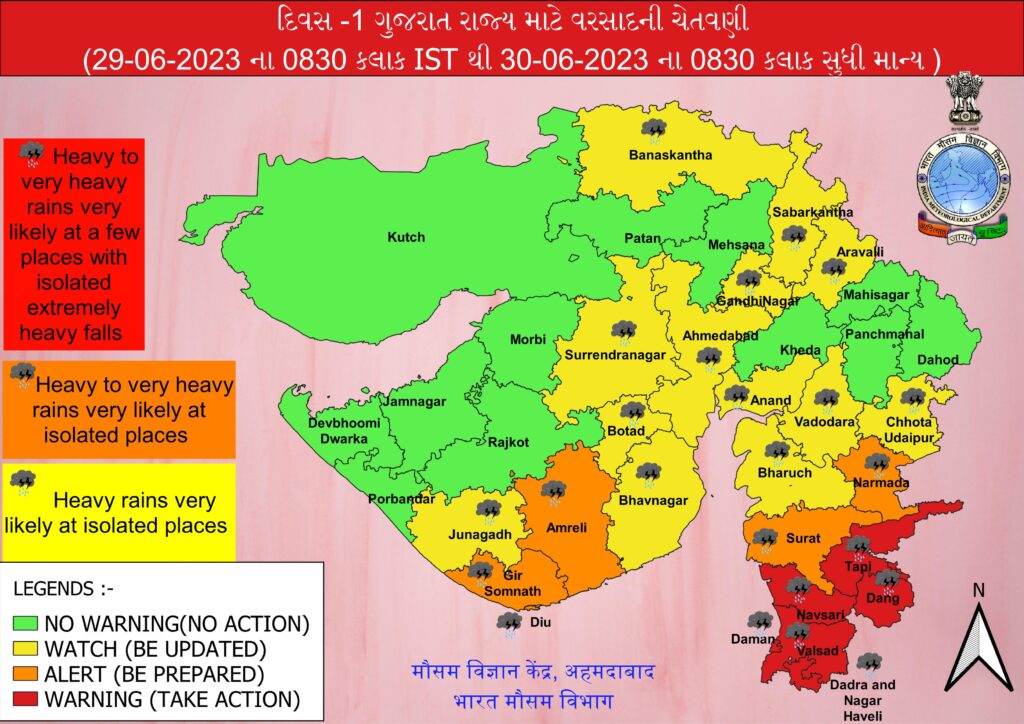 In Rajkot Survo Dam is 100 percent full . Survo Dam near Charan Samdhiyala village of Jetpur taluka is 100 percent full. Three gates of the dam have been opened twice. The people of Thanagaloal, Khirsara, Khajuri Gundala, Charania and Charan Samdhiyala villages of Jetpur taluka, which are located in lowerstream of the dam, have been instructed not to raom in the riverbed and to be cautious.
In Valod district in Tapi 226 mm of rain till today morning.