~ A unique romantic drama which goes beyond the boundaries of time starting
20th February, Monday – Saturday, 8 PM ~

Ahmedabad, 9 February 2023:
Entertaining viewers with heart-warming family shows, Sony SAB is all set to launch a unique romance drama 'Dhruv Tara- Samay Sadi se Pare' a love story that follows the journey of Dhruv and Tara, who are not only extremely divergent in perspectives but also belong to two different eras that are separated by 400 years. 'Dhruv Tara – Samay Sadi se Pare' is all set to transport viewers to a world of romance capturing the essence of true love across centuries as Tara takes a journey from the 17th century to the present world. Premiering on 20th February 2023, viewers can watch the show every Monday to Saturday at 8 PM on Sony SAB.

Dhruv Tara features Dhruv, a skilled neurosurgeon in the present day, and Tara, a princess from the 17th century. With her kingdom's future resting on her brother's well-being who is gripped with a serious aliment, Tara time travels to find a cure and ends up meeting Dhruv. Featuring an ensemble cast including Riya Sharma as Tara, Ishaan Dhawan as Dhruv, Narayani Shashtri as Rani Kanupriya (Riya's mother), Krishna Bharadwaj as Prince Mahaveer (Riya's brother) along with others, this show brings a unique and never-before-seen love story to Indian television.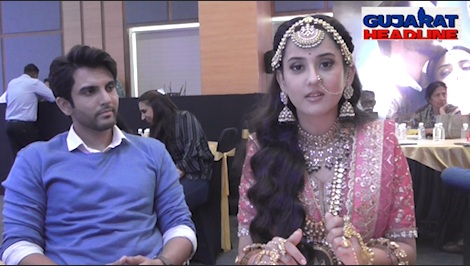 Comments:
Neeraj Vyas, Business Head, Sony SAB
"At Sony SAB, we are single-mindedly focused on telling stories that resonate with our viewers. We don't just want people to watch our shows, we want them to form an emotional connect with these stories. We want them to see themselves in our characters, to feel for them. Dhruv Tara is a story unlike anything Indian television has seen until now. There have been many love stories, but not one that explores a different dimension altogether – that of time, bringing a whole new perspective to the genre. It is stories like these that we want to be known for."

Producer duo Shashi and Sumeet Mittal, Shashi Sumeet Productions
"Television is a great medium for telling stories because it allows you the time and space to build and establish characters beautifully. However, not every television channel has the foresight and the experience to take on a unique subject like a time traveling romance drama. We are thoroughly delighted to partner with Sony SAB to bring this exciting new love story that transcends the boundaries of time as we know it. Dhruv Tara has the soul of an ancient romantic poem set in the modern era. We have put in special care not only in creating an interesting set up for the story, but also in crafting characters that people will remember for a long time to come."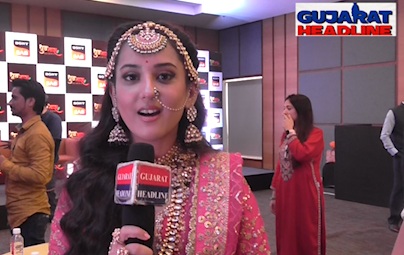 Actor Ishaan Dhawan as 'Dhruv'
"Playing Dhruv has been an incredible journey for me. My character is someone who hasn't been in love yet, but through his interaction with Tara, he learns to give love a chance. It's a role that has truly touched my heart and I am certain once the viewers watch it, they will connect with the character instantly. I am extremely thankful to Sony SAB for creating such a wonderful show with such a different concept, which truly makes it stand out from the rest."

Actor Riya Sharma essaying 'Tara'
"Playing Tara helped me understand the beauty of what life had to offer in the 17th century. The love story itself is so pure, so innocent that I know the viewers will fall in love with Dhruv and Tara too. There's something absolutely magical about the show and I am certain once viewers watch the show, they will feel its magic weaving it's spell on them too."

Can this unlikely couple, torn apart by the forces of nature, find a way to be together? This thought is keeping viewers on the edge of their seats as Sony SAB's Dhruv Tara is all set to usher the season of love this February onwards. To find out more, tune in to Sony SAB, 20th February onwards at 8 PM every Monday to Saturday.