Prime Minister Narendra Modi today reiterated that the Indo-Pacific region is a "shard concern" and outlined a vision that the region be "free from domination" — a comment that was seen by many as a reference to China. "Dark clouds of coercion and confrontation are casting their shadow in the Indo-Pacific. The stability of the region has become one of the central concerns of our partnership," he said.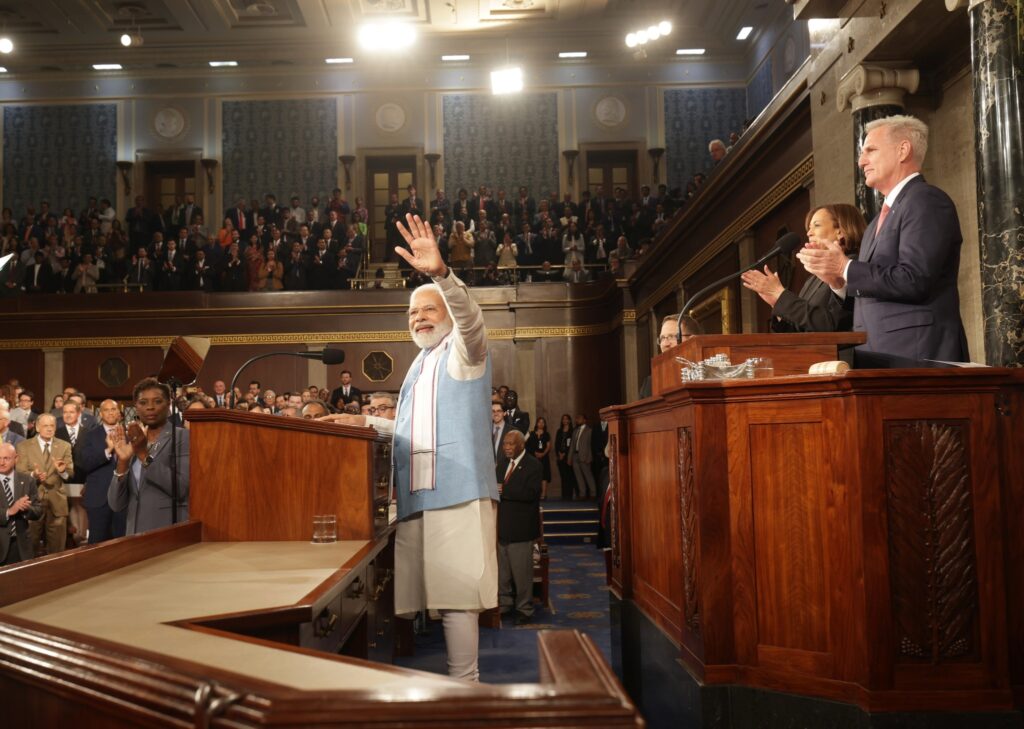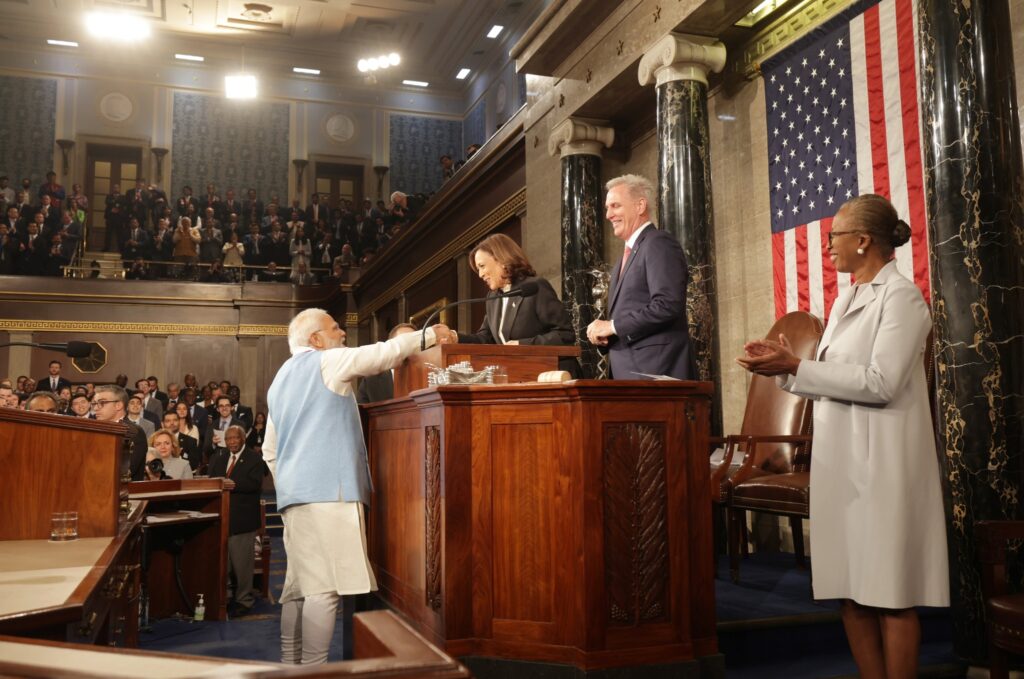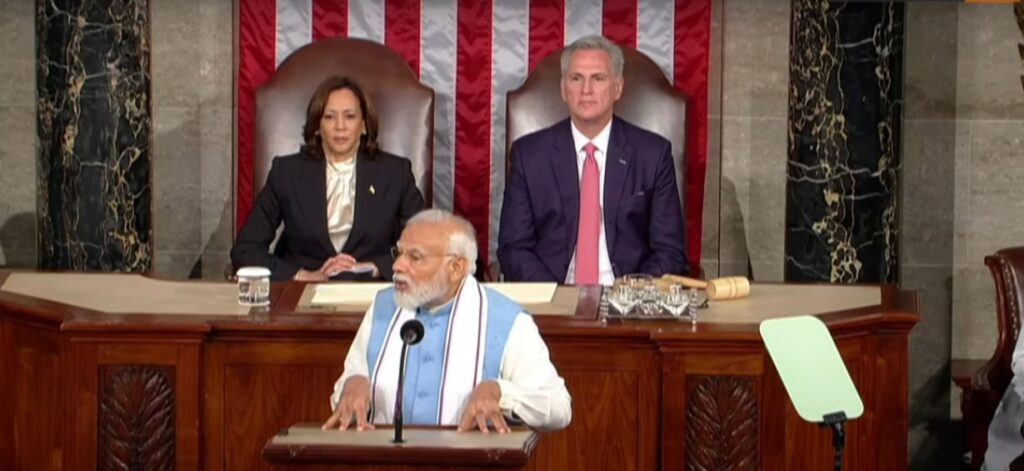 "We share a vision of a free, open and inclusive Indo-Pacific, connected by secure seas, defined by international law, free from domination and anchored in ASEAN centrality… A region  where all nations small and large, are free and fearless and in their choices, where progress is not suffocated by an impossible burden of debt, where connectivity is not leveraged for strategic purposes," he added in his address to the joint session of the US Congress.
While the US invite for a state visit for PM Modi was seen to cement the bond between the two nations, many feel that one of its key drivers is the rise of China and its growing clout in the Indo-Pacific region. India is seen by a section as a possible counterweight to China, both in terms of economy and geo-politics.