Student leader YuvrajSinh Jadeja who made many revelations in the case of paper leak in Gujarat has been arrested by Bhavnagar police. He has been arrested by the Nilam Bagh policestation of Bhavnagar. It is alleged that Yuvraj took Rs 1 crore from students for hiding their names in the Dummy Writer Candidate Scam. According to Bhavnagar police, YuvrajSinh pressurized students to hide their names and 45 lakhs from one student and 55 lakhs from another.
Rupees 30 lakhs cash was recovered by police from a friend Jeet of Yuvrajsinh's in law Kanbha Gohil.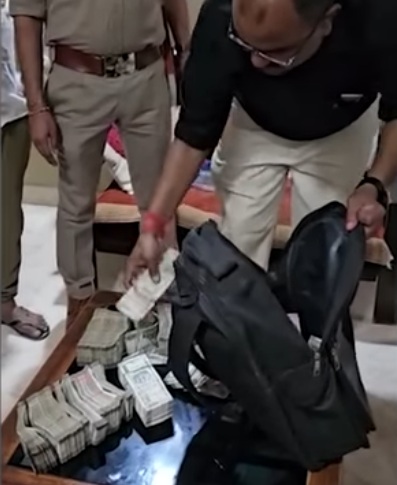 He also insisted to send summons against former Gujarat Education Minister Jitu Vagahnai and Gujarat Subordinate Service Selection Board (GSSSB) Chairman Asit Vora in the paper leak case. Yuvraj has been booked Bhavnagar police under sections 388, 120B and 114 of IPC Indian Penal Code.