On 14th Januray Uttarayan, Kite Festival is celebrated all over Gujarat and India. In Gujarat the excitement is very high at Ahmedabad, Surat, Nadiad and Vadodara. In Ahmedabad in walled city area the festival of kite is very popular among kite flyers and kite lovers.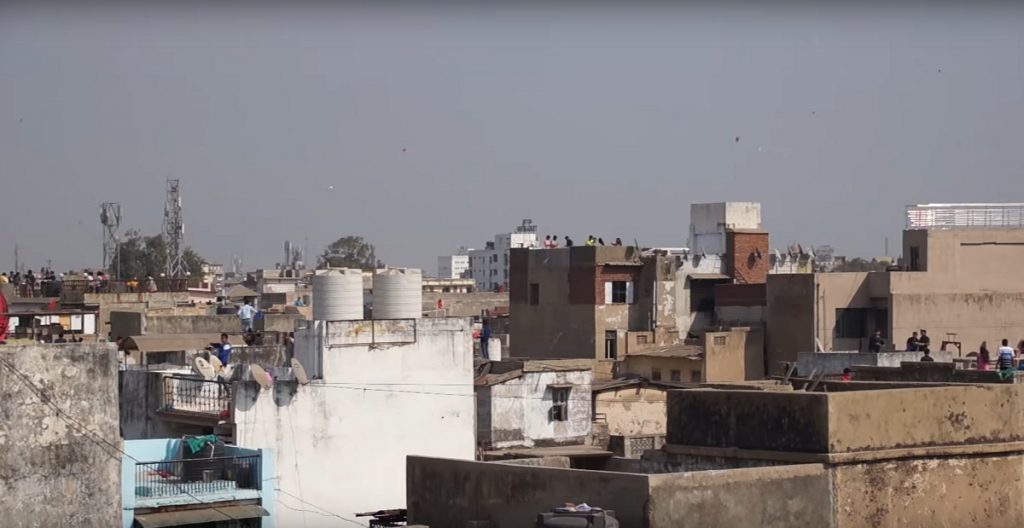 Youngsters fly kites and baloons all throughout the day with lot of celebration on terrace of every building.  Kite enthusiasts await this day every year , they make special preparation in selecting and purchasing of kite, preparing its thread called manja. On Uttarayan skies are filled with different colored and different shaped kites. Music systems are placed on Terraces to add fun while kite flying. youngsters use googles, caps and whistles to enjoy kite flying.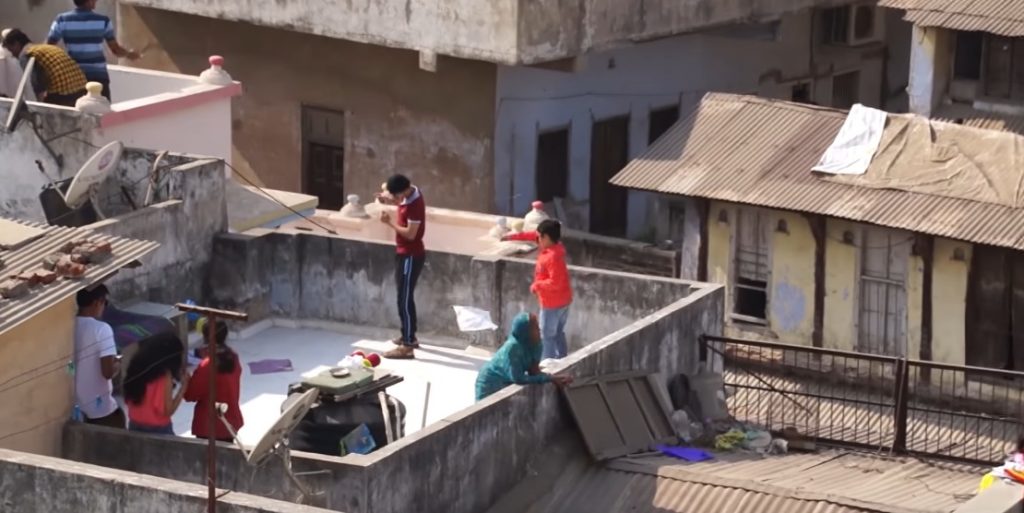 On Cutting Kites of other group they shout "Kai Po Chhe".
During evening crackers are also bursted.
In Gujarat during Uttarayan people enjoy feast of Undhiyu and Jalebi, chikki. They consume berry and guava.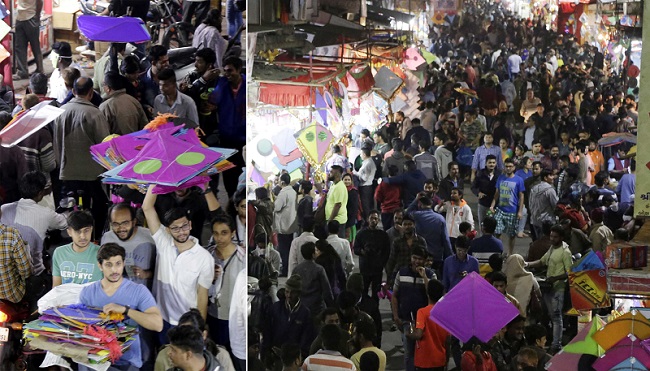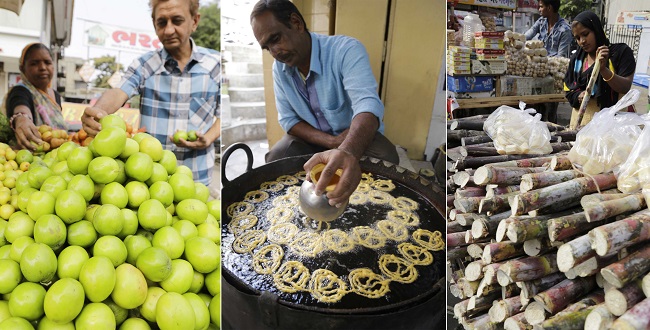 Makar Sankranti marks the transition of the Sun into the zodiac sign of Makara (Capricorn) on its celestial path. The day is also believed to mark the arrival of spring in India and is a traditional event. Makara Sankranthi is a solar event making one of the few Indian festivals which fall on the same date in the Gregorian calendar every year: 14 January, with some exceptions when the festival is celebrated on 15 January.
Uttarayan marks beginning of shubh muhurat start of auspicious days, therefore lot of good occasions are planned Uttarayan onwards.
People do lot of charity on this day, give alms to poor, feed to cow and dog. They go to temple and pray on Uttarayan.
Nowadays, it has become, trend to hire terrace in old city , houses of pole during celebration of Uttarayan and Vasi Uttarayan, 14th and 15th January. Kite enthusiast come to terrace with kites, thread, musical instruments, bugles, all relevant accessories and enjoy festival with family and friends.
There is high demand of rented terrace in Khadia, Gandhi road, Mandvi ni pole, Relief road, Sarangpur areas in the Uttarayan season.