Today Priyanka Gandhi along with Congress President Rahul Gandhi and former party supremo Sonia Gandhi visited Ahmedabad.
It was Priyanka's maiden election speech after joining the Congress, in Gandhinagar I have come Gujarat for the first time.
I don't give speech, I just speak my heart out said Priyanka at Jan Sankalp rally in Adalaj. There is no bigger nationalism than being aware.
For the first time after joining Congress as General Secretary for U.P (East). Says, 'Please vote wisely. Our institutions are being destroyed, hatred is being spread everywhere'. Think before casting vote because you are going to choose your future added Priyanka.
She paid visit to Gandhi Ashram and attended CWC Congress Working Committee and apex body of the party, meeting ahead of general elections 2019 in Gujarat.
Congress leaders were attended by more than 5 lakh people at Tri Mandir in Adalaj.
Do not get distracted with unwanted issues. You should realise what benefits you, how you will get employment, how women can be safe.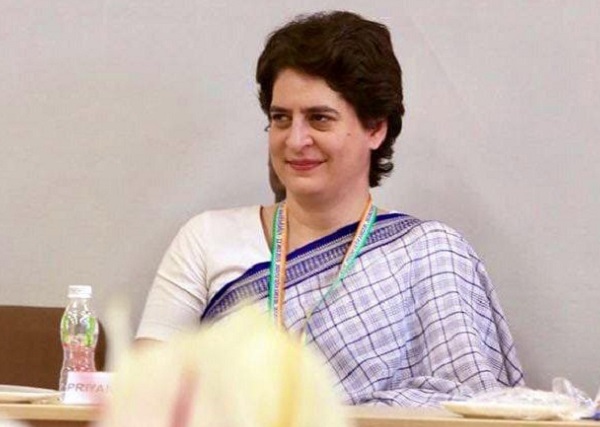 I appeal to you to take your decision with caution, I realised that this country is built with love and harmony. I feel sad at the current situation of the country.
There is no better nationalism than being aware. Your vote is your weapon said Priyanka Gandhi , Congress General Secretary.