Today On the occasion of Anant Chaturthi People in Ahmedabad welcomed God of good luck and prosperity Lord Ganesha into their homes and community pandals, as the 10 days long Ganesh festival celebrations began with pomp and gaiety. The festival goes upto Anant Chaudas as per Hindu Calender.
Preparations are in full swing to welcome lord Ganesh. The festival starts from today 19th September.
Ganesh Chaturthi is celebrated in Maharashtra and other states of India.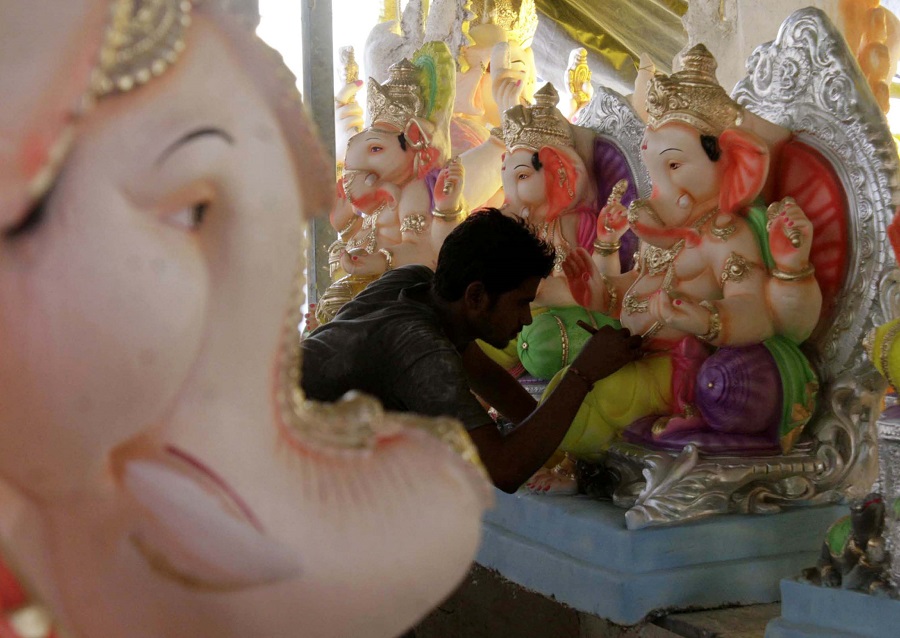 There is lot of celebration, lot of Bhajans are played, competitions are held with daily programs. Different types of decorations and lighting effects are given to Ganesh pandals and at home. There are competitions of Ganesh idol and pandal deocrations and musical programmes are also held.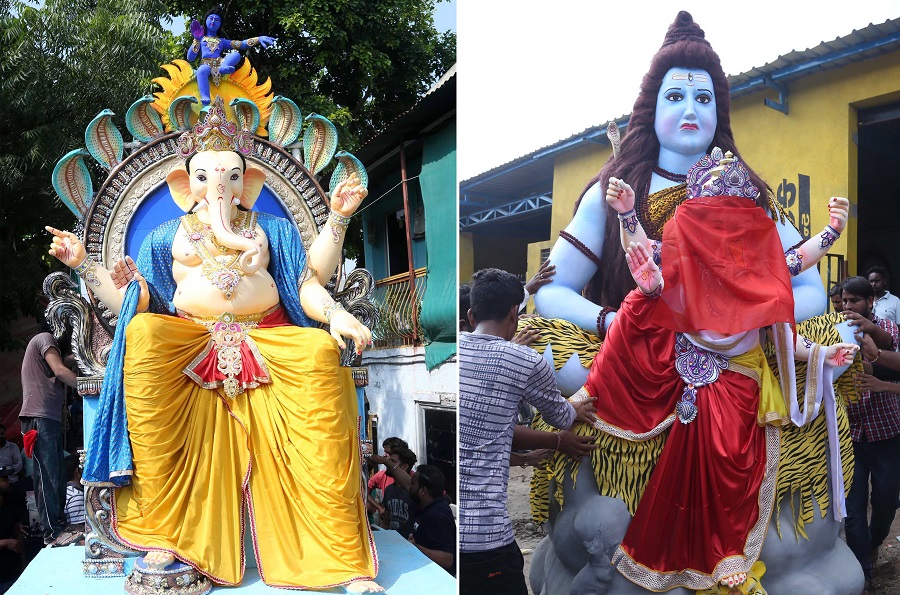 Trend of getting eco fiendly Ganesh idols is increasing among devotees.
The idols of Lord Ganesha were brought in the homes by the people last night and in the wee hours after which traditional rituals were performed.
Freedom fighter Bal Gangadhar Tilak popularised the festival.The public festival was initiated by Lokmanya Tilak in the year 1893 in Pune – to garner support for India's freedom movement and address social issues. Tilak was the man who turned the private, household Ganesh Chathurthi celebration into the present day carnival
In offering to lord Ganesh Modak, Laddu, Durva, Hibiscus flower – Red Jasud, garland of rose are offered. Every devotees consume sweets of Laddu in Prasad.


The festival is more of a homecoming for many people.
This is a time when families get to spend quality time. It is a religious celebration and socialising with family and relatives. Several 'Ganeshotsav Mandals' too have installed idols at their respective pandals, which would be immersed after ten days in lake, river or sea.

Police intensifies security at all public places in view of the festival.
MORE ON "Ganesh Chaturthi","Festival","celebration"
Ganesh Chaturthi celebrations all around with great festivity https://www.gujaratheadline.com/ganesh-chaturthi-celebrations-all-around-with-great-festivity/
#Eco #Friendly #Ganesh #Chaturthi prescribed by #Ahmedabad Police Commissioner https://www.gujaratheadline.com/eco-friendly-ganesh-chaturthi-prescribed-by-ahmedabad-police-commissioner/