On 19th February 2023 Sunday, On the joyous occasion of the 50th Wedding Anniversary of Philanthropist Shri Rajkumar Pugalia and Smt Manju Pugalia of Gallops Group sponsored education by donating scholarships to 63 special girls for uplifting their lives by supporting their education till they enter graduation. Under Saksham Kanya Yojana of Pugalia Group this 63 girls were given educational scholarships for further studies.

Shri Rajkumar Pugalia addressed girls and audience and gave befitting speech and adopted 63 special girls for their education, as long as they want to study. He was ready to sponsor any girl who aspire to a doctor or study abroad. He appreciated efforts of his team of Karma Foundation in choosing 63 girls.
On the auspicious occasion cake was cut by Pugalia couple along with beneficiary girls.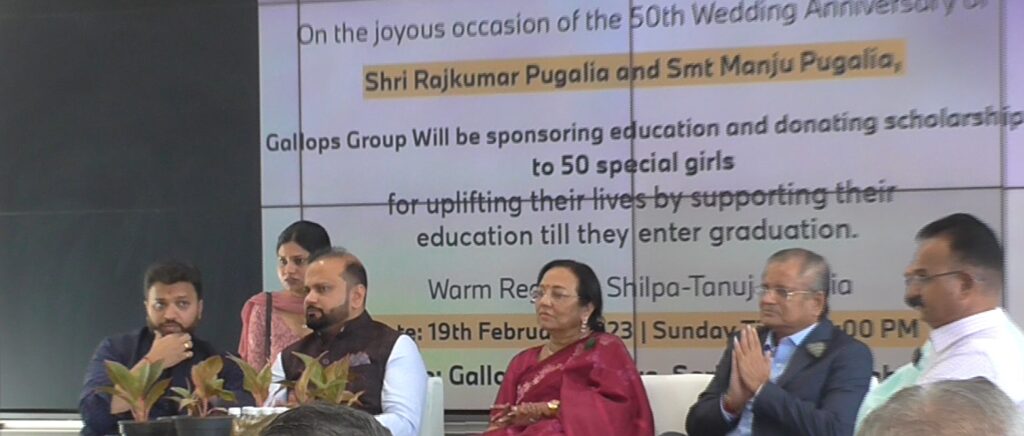 Invited guests Rutvij Patel, DCP Bhagirathsinh Jadeja and Chiranjiv Patel gave enlightening speech and appreciating charitable cause of Shri Rajkumar Pugalia in educating girls, by quoting governments initiative of Beti Bacho Beti Padho.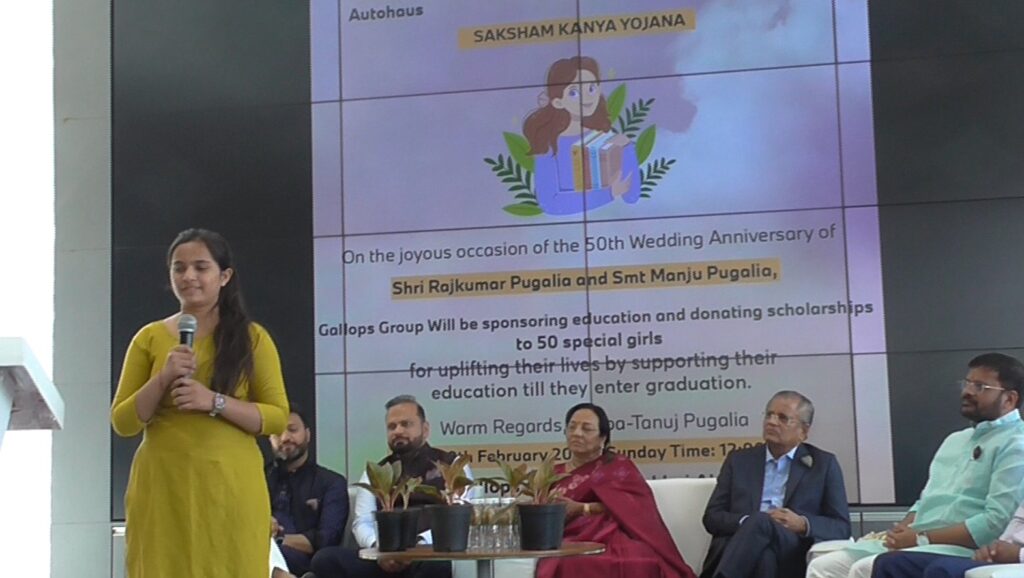 Sponsors and dignitaries present awarded certificate of scholarship to beneficiary girls. Girls who have financial hardship or no family support to bear education expenses of girls were chosen out 400 applications received by Karma Foundation.
A few girls expressed vote of thanks to sponsors.
Shilpa-Tanuj Pugalia son of Shri Rajkumar Pugalia , BJP spokesman and youth leader Dr Rutvij Patel, DCP Shri Bhagirath Jadeja and social activist Chiranjiv Patel were present at the occasion.
The event was held at Gallops Autohaus, Sarkhej in Ahmedabad.