Tanya Patel murder case: mother and brother of prime accused arrested
Today in Anand, in a latest development in Nadiad based 7 year old NRI girl Tanya Patel murder case, accused Meet Patel's mother Jigishaben Vimalbhai Patel (42) and brother Dhruv Vimalbhai Patel (19) alias Babu were arrested by LCB Local Crime Branch.
It is established that accused Meet's mother and brother were equally responsible for murder of minor girl Tanya Patel.
Manindarsinh Pawar LCB officer Kheda briefed media that prime accused Meet patel's mother Jigishaben and brother Dhruv Patel played important role. Tanya was abducted by mother Jigishaben. She placed a plastic thread used to hang clothes in the car. Brother Dhruv had gone to a doctor and based on doctor's prescription arranged for sleeping pills. The revelation made by accused family during primary investigation.
Accused Meet's mother and Brother were arrested from Ambaji by LCB. Police will demand for remand to probe further in the case.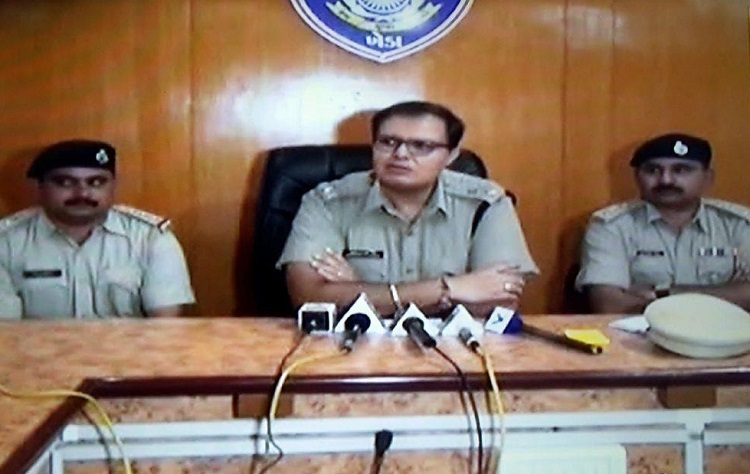 Tanya Patel murder case of Nadiad: prime accused arrested
Prime accused Meet Patel has been arrested by Kheda police in murder of Tanya Patel 7 years old NRI girl from Nadiad.
Victim Tanya was lured with chocolate and  killed out of panic in just 45 minutes before ransom call could be placed to her family.
As per rule, within 24 hours of arrested today Vallabhpur police was taking prime accused of Tanya Patel Murder case to Nadiad Court. When accused Meet was being taken out of court campus one person Bharat Raval of Nadiad reached upto him and slapped him. The incident highlighted anger for accused of murder Meet Patel by people of Nadiad and Kheda. Crowd shouted to beat him out of anger in court campus.
People want him to be awarded with capital punishment and execute him publicly.
It is learnt that Meet Patel was a rowdy guy, giving threats in Nadiad west area and a video of him has gone viral, saying I am not afraid of anyone and police cannot touch me. His facebook profile shows him as Mafia MP.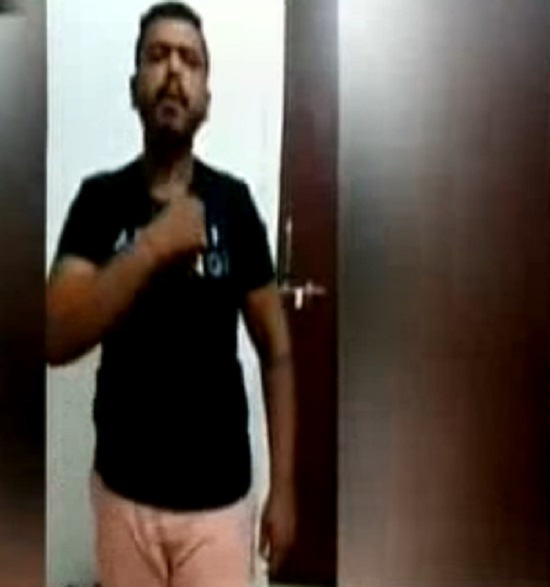 His photo with Pankaj Desai of BJP has sparked another controversy.
However, Pankaj Desai has denied of having any contact with him/
Missing NRI girl from Nadiad found dead after 2 days
Today dead body of a 7 year old girl of Nadiad was found near Mahisagar river.
On Tuesday at around, 8 pm the girl Tanya Patel staying at Lux Duplex was found missing. Tanya's parents are in UK. Tanya is daughter of Amitkumar Chandulal Patel (32). She was staying with her grandmother Kusumben in Sankhyad village of Anklav and studying at SNV International School.
Kusumben has lodged police complaint in Nadiad west. PI Police Inspector DD Bamaniya is investigating the case.
Finding dead body of Tanya has left, her family in the shock. It is to be confirmed that the dead body found is of Tanya.
Mahisagar river comes under Anand jurisdiction, therefore Anand police is also investigating the case.
Cash reward of Rs 51,000 has been announced on finding Tanya.
Nadiad police has arrested 3 persons in connection with the case.
People of Nadiad and Kheda reel under shock after death of 7 year old NRI girl in suspicious manner.
SIMILAR LINKS "girl","killed","Gujarat"
Tanya Patel murder case of Nadiad: prime accused arrested https://www.gujaratheadline.com/tanya-patel-murder-case-of-nadiad-prime-accused-arrested/
#Ahmedabad: 16 year old #girl #killed in #car #accident http://goo.gl/QOehSv #Gujarat
#Anand #Station: 2 #women and 1 #girl #killed while #crossing #railway #track https://goo.gl/1e2VtX #Gujarat
Minor #girl #killed by #leopard in #Gir #Somnath http://goo.gl/NlNDa3 #Gujarat
#Ahmedabad: 27 year old #girl #killed near Anupam Talkies in #road #accident https://goo.gl/y9Icta
#Panchmahal: 6 girls #killed in #car #accident; injured admitted to hospital https://goo.gl/a6Rqw6 #Gujarat
‪#‎Ahmedabad‬: ‪#‎boyfriend‬ ‪#‎arrested‬ of dead ‪#‎girl‬ found in ‪#‎hotel‬ https://www.gujaratheadline.com/ahmedabad-boyfriend-of-dead…/
#Tapi: 2 #girls #killed as #wall of government primary #school #collapsed in Miskot village of Uchal https://goo.gl/1c7d0Y #Gujarat
#Ahmedabad: #girl on two wheeler #killed after being hit by #BRTS #bus on #Ellisbridge #overfly https://goo.gl/s0jB49
#Rajkot #school #girls #died in #accident going for #Yoga https://www.gujaratheadline.com/rajkot-school-girls-died-in-accident-going-for-yoga/
#Surat: #accused #arrested in #Varachha #hit and #run case killing 4 year old girl https://www.gujaratheadline.com/surat-accused-arrested-in-varachha-hit-and-run-case-killing-4-year-old-girl/ #Gujarat