Today Gujaart Chief Minister Bhupendra Patel held a high-level meeting in Gandhinagar on horrific vehicle accident that took place on ISKCON Bridge in Ahmedabad late on Wednesday night.
Gujarat state administration has taken this shocking incident with utmost seriousness. In the meeting, Chief Minister gave orders for immediate strict legal action and to complete impartial investigation against the culprits involved in road tragedy in such a manner that sets an example in the society.
State government has announced an assistance ₹ 4 lakhs to each deceased. It has also decided to provide assistance of ₹ 50,000 and the full cost of treatment to the injured in the accident. The CM Patel gave suggestions to strengthen CCTV camera network for monitoring speed of vehicles on highways across the state and light-poles on highways of the cities through coordination between Police, Road & Building, Ahmedabad Urban Development Authority and local authorities.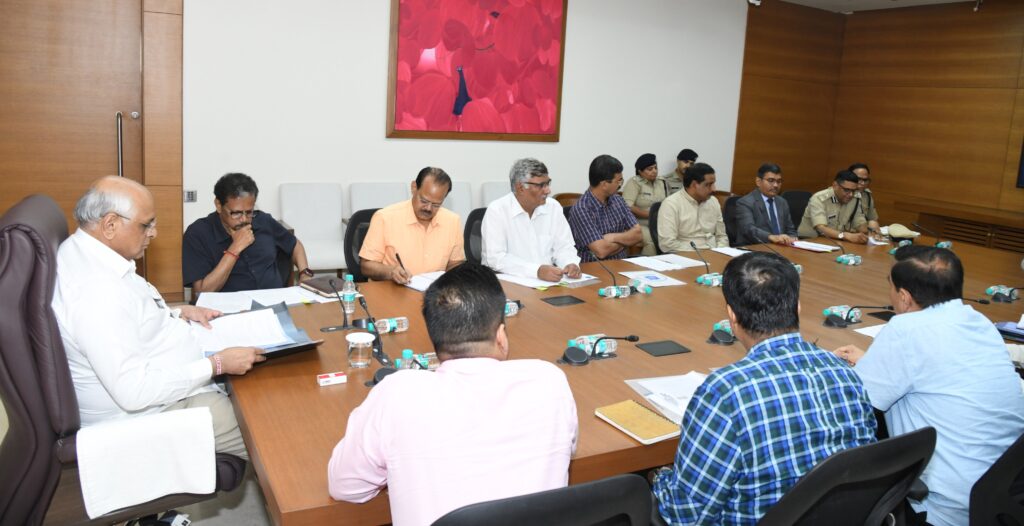 During the meeting, a decision was also taken to launch Special and Comprehensive Drive against Over Speeding, Rash Driving and Stunt Performing youth in the cities more strict action.